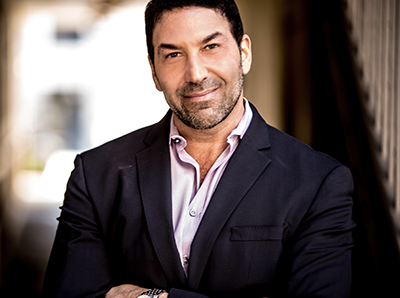 Seth Lederman – Franchise Acquisition & Development
President & CEO
[icon_link icon="play-circle-o" href="http://realtime.rediff.com/news/Amazon-Best-Seller-Lists?src=results_relq"]Seth Hits Amazon's 3 Best Seller List
Buy Your Copy Today![/icon_link]
Are you an entrepreneur at heart looking for the perfect business? Perhaps you want an established, proven business system to assure your success in a specific industry or franchise concept? Not all franchises are alike.

is devoted to your success and will support you and help facilitate the franchise acquisition process. This includes the evaluation and selection of the perfect franchise opportunity that's an ideal fit for you based on your experience, goals, passion, lifestyle requirements, and budget.
We are dedicated to the highest standards of client service and support. As your advocate, we will exceed your expectations of support and assist you in finding a franchise concept with the highest likelihood of success, a level of success beyond your wildest dreams!
Perhaps you are already an owner of a successful business concept and investigating whether or not franchising is the appropriate growth strategy to scale your business and/or develop your exit strategy.

can assist you in determining whether franchising makes sense and what the necessary steps are in turning your vision into reality. We can provide you with all the resources and the most qualified franchise development service providers to achieve a highly advantageous growth strategy and potentially lucrative endeavor.
Please review our site for more details and call for a complimentary initial assessment at (800) 319.5956.
Mission Statement
It is our mission to provide the most innovative and customized franchise acquisition, franchise concept development, and franchise business development process's for those desiring entrepreneurship and looking to own, develop, or maximize growth of a proven successful franchise business concept.
Past Experience/Bio

is owned and operated by Founder, President, and Franchise Acquisition Specialist, Seth Lederman. Seth has vast experience in small business success as a business owner, business coach, and consultant to businesses in a variety of industries, including franchises.
Seth is a media recognized authority and expert in the field of business development, having studied with and been mentored by small business expert and "guru" Michael Gerber, best-selling author of The E-Myth.
As a seasoned entrepreneur himself, Seth understands the intricacies and nuances of successful business ownership. He has started, built, managed, and sold his own enterprises. He also coaches and consults other business owners on strategic and tactical business development. This experience and expertise provides him with the unique ability to be an invaluable resource, educator, and advocate for your success. He will provide you with a unique perspective and an "in the trenches" knowledge, experience, and wisdom platform, customizable to your business.
The

headquarters are located in Dallas, TX and services both the local and national market.
Franchise Experience
As an entrepreneur, Seth has evaluated hundreds of business opportunities for acquisition, including several franchises. After having experienced the process of being a potential franchisee, he saw there was an opportunity to utilize and leverage his own natural abilities, gifts, and talent by helping others to discover and use their own gifts in the achievement of one of the most desired American dreams, being a successful business owner.
"I am extremely grateful and fortunate to have had the opportunity to study and work alongside business consulting "guru" and the best-selling author of the E-Myth (#1 best-selling business book for over two decades), Michael Gerber, and his business development consulting organization. Our business consulting program and concepts are based on the Business Format Franchise Model and utilizes the "best business practices" of successful Franchises. Understanding these concepts provided me with an advantage as a business owner and consultant and now as a Franchise Acquisition Specialist and leader of a Franchise Acquisition, Franchise Development, and Franchise Growth Enterprise."
My entrepreneurial path started as a Healthcare provider and private practice owner. Many of my own business opportunities have been in the Healthcare sector as well.
"The Healthcare sector is heavily regulated and presents unique challenges. Given my experience, I can provide" you with expertise when evaluating franchises within this exciting and lucrative industry.
"Come to the edge," he said…."we might fall," they replied…."come to the edge," he said,…."it's too high," they replied,…."COME TO THE EDGE!," he pleaded,…. and they came,….he pushed them,….and they flew.
As an insatiable serial entrepreneur who has owned and consulted with successful businesses built on "best business practices" and the business development model of America's top franchises, I have the unique ability to assist you in modeling success and increasing your likelihood of achieving similar outcomes.
I am an avid fitness enthusiast and traveler! I am fortunate enough with my business to be able to pursue both my passions. I take great pleasure and pride in introducing people like you to franchises that can afford you the stability and control over your life you desire so you may pursue your own passions.
[line]
Trusted Partners
Sabrina Wall – Executive Director of the Franchise Brokers Association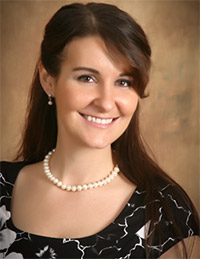 As a franchisee of two different systems, a Senior Franchise Consultant, a partner in a franchise development company, President and CEO of a Business Opportunity, the Executive Director of the Franchise Brokers Association and CEO of FranVest Management, Sabrina has been involved with franchising at practically every angle. She focuses on building businesses that embrace collaboration and empowerment of all parties involved. She believes deeply in helping one another as the way to achieve success. Her passion is a commitment to creating a mutually beneficial situation for all parties involved in a transaction. She was a top Franchise Consultant her first year in business.
Sabrina has a Bachelors of Science degree in Information Technology. She attributes her demonstrated ability to solve complex problems in business to her computer science degree where she solved complex equations. She went from an all-commission sales position to self-employment and now owns five companies that are run actively and passively. She strives to work hard and align herself with phenomenal people that seek to establish a wonderful business environment for the members of their organization. Having ethical and moral integrity are her highest priorities.
[line]
Eric Riess – Franchise Brokers Association – CPA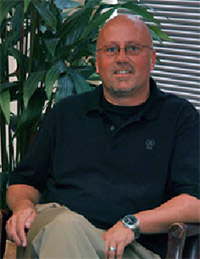 Eric is an Attorney and an Officer of the Corporate Practice Group of Greensfelder, Hemker & Gale, PC. Eric is also a Certified Public Accountant and has extensive Big Eight accounting and Fortune 500 finance and management experience. Eric has extensive franchise, distribution and national and international brand and brand development experience. Eric also assists buyers and sellers in the purchase and sale of brands, businesses, and business units. Eric serves on the Board of Advisors for Franchise Athletes (an organization dedicated to professional athlete investment in franchising) and was a co-founder and sits upon the Advisory Board of the Franchise Brokers Association.
Eric is a member of the International Business Brokers Association, the American Bar Association, the Southern Illinois Certified Public Accountants Society, the Entrepreneur's Organization, the Franchising Forum of the American Bar Association, the International Franchise Association, and the American Association of Attorney-Certified Public Accountants. Eric was voted 2012 Trainer of the Year by the broker members of the FBA.
[line]
Pam Vias – Franchise Brokers Association – CFB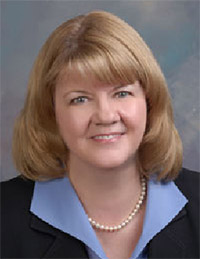 Pam Vias, CFB, CFM, CFSC, has over 20 years of successful business experience as an Entrepreneur, award-winning Business Development Manager and Sales Executive for Fortune 500 companies and business start-ups. She has been a small business owner and advocate for over 15 years and currently owns two companies.
Mrs. Vias has been in the Franchise space for 5 years as both a Consultant to Franchisors and those individuals looking for entrepreneurship through Franchising. She is a Certified Franchise Broker, as well as, Franchise Consultant, Coach and Mentor. Mrs. Vias is President, Founder and Co-Owner of The Franchise Finder, Inc. an International Franchise Consultancy.
Mrs. Vias is a systems-oriented franchise consultant who provides services to both Franchises and guides candidates through the business/franchise selection process in addition to linking candidates with tools and professionals to help them during due diligence: i.e.: demographic market analysis, legal, accounting, financing options, other business considerations. Ultimately, her company provides the resources to facilitate candidates' decisions who want the 'American Dream' of business ownership.
Mrs. Vias in her 5th year with the Franchise Brokers Association. She has been a CFB Program Instructor for 3 years. She has been honored by the FBA with awards for: Franchise Broker of the Year, 2009; Certified Franchise Broker (CFB), 2009; Certified Franchise Mentor (CFM), 2010, Visionary of the Year, 2010; Certified Franchise Sales Compliant (CFSC), 2011; and Senior Advisory Council 2010, 2011, 2012. Pam understands the mission of the association and embraces it as her own.
In addition to senior membership in the Franchise Brokers Association, she is an Affiliate of the Business Alliance, Inc., National Association of Female Executives, Women in Technology International (WITI), SESA, Technology Association of GA and WIT.
[line]
Christopher Wall – Web Technologies & Design Expert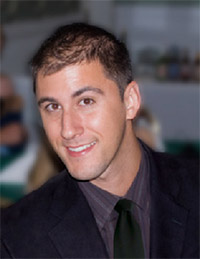 Christopher Wall is fueled with a strong passion for design and is a driving force in the creative design and development of all our projects. He began his career in Graphic Communication and Design in 1999 with a small E-Learning and Instructional Training company. After a series of buy-outs he served as a senior graphics designer at RWD Technologies and Latitude 360° for companies such as NASA, Nokia and Cisco Systems.
Working as a freelance designer he animated and built 3D Characters for a children's TV series and various other projects. He then took a position of creative direction and oversaw the development for all marketing materials and visualizations for condominium sales throughout Florida.
Currently, Chris is now Co-Owner and Creative Director of Developmental Marketing where he continues to focus on Graphic and Web Design, 3D visualization and Animation. He also tours the country training students on sophisticated 3D & Graphic technologies. Chris manages all branding and marketing materials produced for the FBA and their members. He also manages the technical department of the FBA team.
[line]
Peter Wolf – Franchise & Development Expert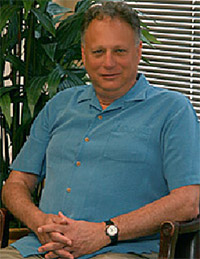 In late 1987, Peter founded a store fixture manufacturing company which became one of the largest producers of store fixtures for national retail chains and cruise ships. Peter sold the company in 1995. Currently, Peter is owner and CEO of a commercial real estate investment firm, and is President and owner of one of the largest advertising-based recycling companies in the US.
As president of FCI, Peter continues and has been responsible for the business development of many prospective franchisors. His direction helps launch their concepts into national prominence. This is achieved through assisting in maximizing profits, increasing revenue centers, expanding market penetration, increasing and re-directing advertising and promotion.
[line]
John Hagood – Franchise Expert
Founder and CEO of Franchise Consultants, Inc. and has spent the past 25 years assisting other businesses in growth and development via corporate franchising.
In 1971, John founded Foliage Design Systems. He then franchised the business in 1980, becoming the first-ever to expand via franchising in the interior landscape industry. For years, Foliage Design Systems has consistently ranked as one of the largest interiorscape firms in the United States.
John began Franchise Consultants, Inc. after being approached by business associates desiring to duplicate his franchise success with their own business concepts, in an affordable and efficient manner. John brings tremendous franchise knowledge and experience to the .
[line]
Carl Gould – Business Expert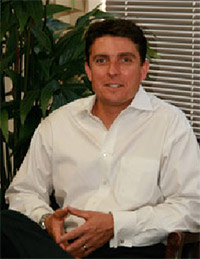 Carl serves as a lead advisor and provides monthly webinars for franchisees through . He is lifelong entrepreneur and business owner, Carl has been at the forefront of the entrepreneurial community globally. Carl is an award-winning coach and business mentor. Carl has teamed up with #1 International best selling authors Ken Blanchard and Stephen R. Covey on their latest book project, Blueprint for Success.
With 90 independently-owned-and-operated offices worldwide, Carl has created the farthest-reaching business mentoring organization in the world. Carl and his team of mentor coaches have overseen the development of thousands of small businesses on six continents; and have conducted over 50,000 coaching sessions with entrepreneurs. There are patterns to success; and failure.
His technology and his book, The 7 Stages of Small Business Success, was designed to leverage the strategies of successful companies around the globe.
Carl's dynamic and engaging presentation style has made him one of the most sought after speakers in the world. Audiences will walk away from his presentations with the ability to align their corporate culture, uncover the hidden value of their business, build winning teams, and increase business profits with little or no additional cost.
[line]
Todd Weiss – Franchise Consultant & Financial Expert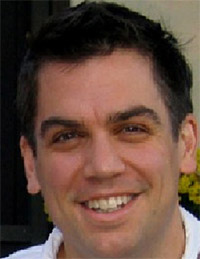 Todd Weiss, CFA is the Founder, President and CEO of Sunshine Consulting Ltd. Todd has over 14 years experience helping entrepreneurs, educational institutions and multinational corporations enhance their businesses.
Throughout his career he has been directly involved in financing, pricing, negotiation and underwriting of over $1,000,000,000 in real estate and commercial transactions throughout the United States.
Todd graduated from Lafayette College with an A.B. Degree in Economics & Business and History. He is a Chartered Financial Analyst, a member of the Association for Investment Management and Research, The New York Society of Securities Analysts, Business Networking International and the Franchise Brokers Association. Todd is an active member and contributor to The American Heart Association, The Special Olympics, The American Cancer Society, The Community Chest of Port Washington and The Alliance For Small Businesses of Long Island.