We're Your Franchise Consultants!
Are you looking for a franchise and want professional & reliable help?
Do you want to get the BEST deal on your franchise?
Would like access to the best tools and resources available?
Would you like an Insider's Guide to Franchise Ownership at no cost to you?
Then submit the contact form and let's get started building your new business immediately.
Contact Us Today & Get Your FREE Insider's Guide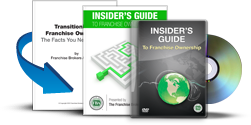 Call (800) 319.5956
Our Corporate Offices
2500 N. Houston St.
Suite 1807
Dallas, TX 75219
Toll: 800.319.5956 ext 101
Fax: 214.842.6085
Contact Us
If you are in the process of searching for a franchise we would love to speak with you about your options. You can either fill out the form or you can connect with one of our franchise consultants by filling out the contact form provided below.