With hopes of a better year ahead, there is one thing that is not changing from the year before, the lack of satisfaction workers find at work across the United States. The average worker is fed up, dissatisfied, and underpaid, that is, if they can even find and keep gainful employment. Although things appear bad now, the economy is forecasted to just get worse in the coming year ahead.
Employment took a hit during 2020. Over 30 million unemployment claims were filed between the third week of March and the beginning of May. The unemployment figures soared 3.5% in February, climbing to 14.7 percent in April. That resulted in 25 million-plus people losing their job and a record reduction of 8 million in the total labor force.
Analysts see a trend of record low employment in 2021, which has the average worker considering a different path to financial and job security through avenues other than traditional employment. If there is one lesson that many can take from the pandemic of 2020, life is too short to spend a majority of it stuck in a job that neither satisfies you nor pays you well. Also, the ability to remote work and leave the nine to five confines of an office has given many a taste of freedom they hadn't considered, and they aren't willing to give it up.
Career Transition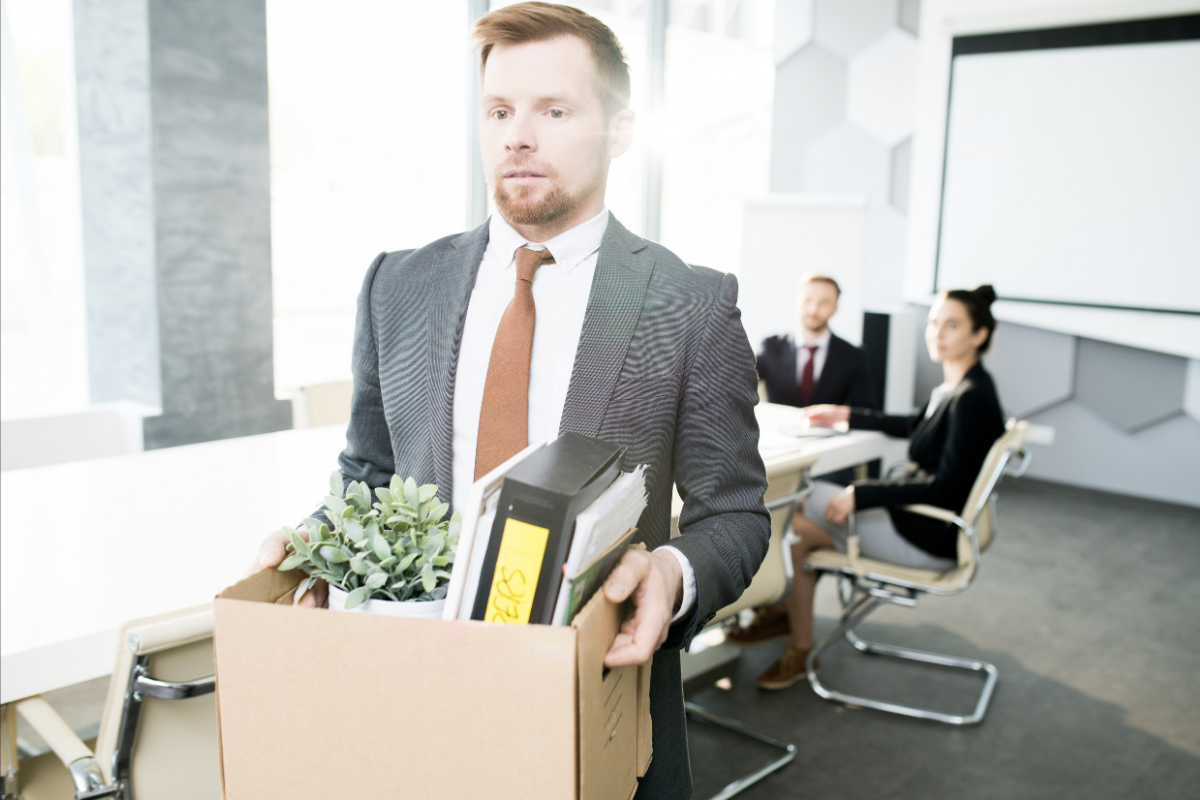 A career transition is never easy, and maybe even less so with so many looming uncertainties ahead. But if you are going to do it, now is a perfect time to leap into a more secure financial future. If you are thinking about taking a different career path, getting the help and guidance of a professional might help ease your worries and set you on the right track to finding job satisfaction. Allison Task is one such professional who helps people navigate the complexity of calling it quits to one way and finding a new path.
Allison Task - Career Coach

Allison Task is a career coach who aids her clients clarify their goals, gain insights to achieve, and make them happen. She is a Professional Coach, certified by the International Coaching Federation. Finding a new path isn't easy with so many other things to consider and worry about. Whether you are considering starting a new business, switching gears to do something else, or leaving your current industry altogether, you need to have a plan of action.
Allison has been in the industry for over fifteen years and has coached countless workers who want a change but aren't sure what steps to take to get to their goals. She works with people to calm their fears, tune into what they want, and have a viable game plan to begin to work toward doing something new.
Are you a coach? Learn more about our partnerships with top career coaches!
I had never heard of a franchise consultant, but I reached out - with significant hesitation. After meeting and working with Frannexus to vet and select a franchise concept, I'm so grateful that they were our guide throughout the journey. -Jennifer Robinson, Franchise Owner
eCommerce: Small Business Online
If there is one thing that 2020 taught us, it is that without the internet, we would probably be lost entirely. Although staying at home is hard on all of us emotionally, we can get what we need without leaving home physically, thanks to eCommerce sites. Even though things might return to normal, the American psyche will probably never go back to the way it was.
People are now looking for virtual shopping and ways to get what they need without leaving home. Although some industries have suffered due to the pandemic, eCommerce is enjoying a fantastic ride. Statistics show that eCommerce grew an impressive 44% percent in 2020, and there doesn't appear to be any end in sight. Consumers spent a record $860 billion in just one year, which is the highest growth in over two decades. One way to ensure that your new path isn't stopped dead in its tracks is to consider getting into business ownership eCommerce.
Franchising
The allure of starting a franchise versus a business from a startup stems from the fact that the marketing and branding are already completed before you even put up the "open" sign.  Not only do you get a playbook about how to make a franchise successful from those who know best, the originators, but you also don't have to work overtime building consumer loyalty and brand recognition. Those perks, when applied to eCommerce adaptable franchises, are no different. 
How do you know if franchise ownership is right for you? When people realize that they are trading their time for someone else to accumulate wealth, it is a hard pill to swallow. Franchising is one of the only opportunities that someone has to enjoy the financial security of business ownership. Not all franchises are the same, so it is highly critical to find one that matches your financial goals alongside your desires and experience. You have to consider how many hours you want to invest and whether the franchise has viability in the US's changing economy.
As we enter into the early months of 2021, some things are nearly returning to normal. We recognize that, perhaps, other things never will. Suppose you are up to try something new and make the transition from worker to franchise owner, find a trusted franchise expert to guide you.