Franchise Investors' Guide to Fast-Food Franchises – Part 2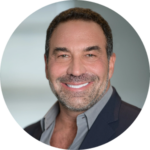 by Seth Lederman
Menus are continually updated to cater to underserved demographics and entice a more diverse population. That is leaving many entrepreneurs with options to capture an entirely new and growing demographic.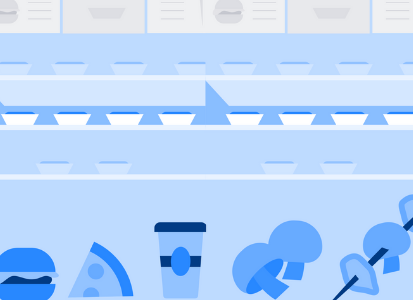 Read More! Franchise Investors' Guide to Fast-Food Franchises – Part 1
The fast-food industry has encroached on every part of our personal lives, from food courts at malls to fast-food pickup. Although fast food has been a way of life since the 1970s, recent trends have changed over the past several years to introduce more variation and diversity to the industry. Menus are continually updated to cater to underserved demographics and entice a more diverse population. That is leaving many entrepreneurs with options to capture an entirely new and growing demographic.
There has been a dip in the fast-food industry's revenues due to the pandemic, but most have pivoted to address the situation we are dealing with. Variables like limited menu options, healthier food options, more efficient processes, and digital convenience are all ways that the QSR segment has not only survived the pandemic; they have thrived in the face of adversity.
One thing is for sure: there are still profits to be made in owning and operating a fast-food or fast-casual restaurant. As things return to a pre-pandemic way of life, more people will be looking to venture out for dining. With all the changes made to accommodate social distancing rules, never before has it been more convenient and fast to get fast food anywhere around the globe. But if you are going to invest, there are some things that you can do to ensure success.
When researching which fast food or fast-casual food restaurant to invest in, these are options to consider to limit risk and increase your chances for quick profitability as we head into a 2021 recovery cycle.
Targeted and Effective Marketing
One of the most significant advantages of owning and operating a franchise over starting a business from the ground up is that the marketing is taken care of when you buy into a franchise. Owners don't have to worry about building brand recognition, figuring out how to optimize operations, or even building brand loyalty; it is already tried and tested for you.
Before you invest in a restaurant franchise, take a close look at how well they are captivating their audience currently. Also, check out how well they are marketing to accommodate the future changes that are likely on the horizon. Never before have there been so many fast food choices, so choose the franchise using effective marketing tools to set themselves apart and seek a path for growth in a highly competitive market.
Efficient Operations
One way that fast-food and fast-casual restaurants have been able to weather the pandemic storm is by cutting back their operating costs and finding more cost-efficient ways to serve their consumers. The essential characteristic of any thriving restaurant chain is its ability to deliver consistent quality in both experience and food. When searching for your franchise opportunity, it is vital to ensure that the daily operations are efficient and meet their customers' needs in both quality and overall costs for the individual franchise.
Menu Selection
Another shift that we saw during the pandemic was fast food restaurants limiting their menu choices. But many also saw a hole in the market where consumers were looking for healthier options. Those restaurants that offer a wide range for their customer base are more likely to attract the greatest audience. Menus with dishes that cover tastes from indulgent to healthy in one place will be frequented more often and by a greater audience than those that only offer one versus the other.
People are always looking for nostalgia, so offering the old favorites is a must; there will also be a segment of the population looking for a bit of the old mixed in with innovation. As a result, it is essential to combine new trends, like healthy eating, with the same tastes of what people know and love. Offering more diversity like spicy, more nutritious, or fresh food trends, combined with the staples that keep people coming back, is just one way to increase your clientele visits frequency.
Knowing Their Audience
When it comes to the fast-food market, familiarity breeds loyalty, so you might assume that sticking with the same old traditional burger would do. However, when you limit your options, you might alienate an entire population segment looking for something inventive and more diverse. Regional tastes and specialties are experiencing a surge across the nation and captivating an audience that has been underestimated. It is essential to examine what the needs of your specific region are to address them. Look around and decide what would work best in your community.
Use of Technology
If there is one thing that the pandemic taught us, it's the importance of technology and the internet. Many franchises that started in the 50s have stayed there or updated very conservatively to meet their public's needs. Technology is not the only key to increasing things like online sales; dining services benefit significantly from self-manned kiosks that help cut down on labor costs and increase customer satisfaction. Technology-based services tend to operate more cost-effectively and deliver better service to the consumer.
Research Your Community
Although it is essential to research industry trends and statistics, there is still value in looking around your area and deciphering your community's needs. Take time to evaluate your particular local cultural and economic situations. The types of questions you want to ask are:
Are people looking to explore new tastes and cuisines, or are they looking to partake in burgers more than three times a week?

Is fast food what attracts the people who live in your community?

Do you live in an area where healthy choices are a priority?

Do you have a specific regional flavor that the community is attached to?

What type of hole in the market exists for things that aren't already offered nearby?

What is your community labor force?
As we enter the second quarter of 2021, with recovery from the pandemic on the horizon, those looking for viable and lucrative franchising opportunities can still depend on the restaurant industry. Although we saw a slowdown amidst COVID-19, forecasters are looking for a surge in the sector after the pandemic.
Investors can still find security in pouring their time and money into a fast food or fast-casual franchise. Still, it is critical to ask yourself the essential questions and do your due diligence to find the franchise that will continue to overcome the industry's challenges. Before investing, take a good look at going beyond industry statistics and figuring out what might perform well in your specific locale for the best opportunity for profits and longevity. For more information about franchise ownership, contact Frannexus today! Our experienced consultants will help you find the right option for a secure financial future!

Fast-Food Franchises to Watch in 2021
Miami Grill
The Miami Grill started with a single restaurant in Key West, Florida: Mr. Submarine, which became Miami Subs in 1988. Not just a sub shop, the Miami Grill menu offers flavors of South Beach for everyone. The same owners developed Miami Grill as Miami Subs- Capital Partners 1, Inc and key equity partner, Armando Christian "Pitbull" Pérez.
Teriyaki Madness
Teriyaki Madness provides a hipper, healthier alternative to the usual fast-food fare. Loved for their seven-minute service, large portions, and value make customers feel excellent and fully satisfied. Unlike many restaurant franchise concepts, our franchise owners don't need $1,000,000 to build their locations. The estimated initial investment ranges between $322,755– $845,435*. Costs vary from market to market and are affected significantly by the square footage of the location and regionally-specific expenses associated with the build-out, equipment, materials, and other startup costs.
Apple Spice Junction
Apple Spice Junction is a beloved fresh deli concept that specializes in Corporate Catering and Box Lunch Delivery. The brand was developed in 1988 and began franchising in 2003. Today it's found in 18 states and has expansion plans. One of the unique value propositions is a lifestyle not typical of the food industry. Focused on the business community, Apple Spice Junction mirrors its hours, leaving the evenings and weekends free for franchise owners. If you're looking for a rewarding lifestyle for yourself and employees as well, talk to the franchising experts at Frannexus today.
DISCOVER A BETTER WAY TO EARN WHILE LIVING
Profits are Better Than Wages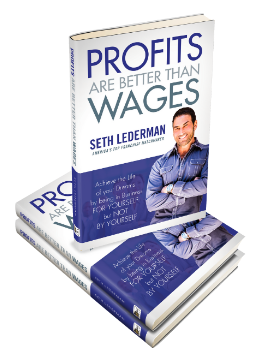 Tired of putting in hours of hard work while someone else benefits? You can earn money in a way that fits your lifestyle rather than the other way around.
In "Profits are Better Than Wages", experienced franchise advisor, Seth Lederman answers the "how" and "why" of going into business for yourself.
Get the News that Franchise Investors Want
Sign-up for FranBlog
Sign-up for occasional updates on the latest opportunities in franchising