Business Ownership Readiness
Take this quick quiz and learn how prepared you are to take on the challenges of business ownership.
Get Started
Self–Efficacy Quiz
Take this quiz to understand how your attitude, abilities, and cognitive skills impact your success as a business owner.

Get Started
Business Personality Assessment
Take this quiz to discover what kind of franchise business match your skills and personality.
Get Started
DISCOVER A BETTER WAY TO EARN WHILE LIVING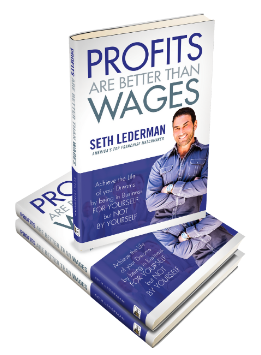 Tired of putting in hours of hard work while someone else benefits? You can earn money in a way that fits your lifestyle rather than the other way around.

In "Profits are Better Than Wages", experienced franchise advisor, Seth Lederman answers the "how" and "why" of going into business for yourself.
Get Your Ebook
Sign-up for occasional updates on the latest opportunities in franchising.
CONTACT THE EXPERIENCED ADVISORS AT FRANNEXUS.
Schedule your free consultation to unlock our portfolio of vetted franchise brands.
Schedule now
NO COST TO YOU.
Our fees are paid by

the franchise brands.
Address: 3400 N US 75-Central Expy 1000 Ste #110, Richardson, TX 75080