Investor's Guide: Full-Service Restaurant Franchises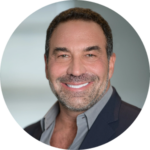 by Seth Lederman
When you take from the experience that a full-service franchise provides, that leaves them with the need to compete in the arena of fast food, where the industry was already prepared for quick pick-up meals, without the routine already established.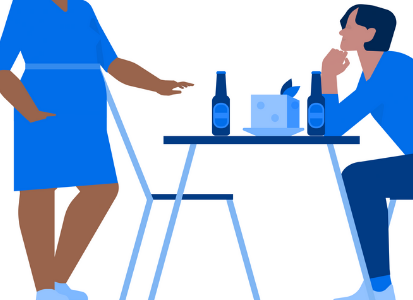 There are several types of restaurant models in the foodservice industry. Full-service restaurant franchises have an estimated output of 76.5 billion in the United States alone. Apart from fast food, full-service businesses offer the consumer a dining experience. Full-service restaurants cater to customers who want to be waited on, aren't looking to be rushed, and desire the "dining experience," quality food, and service.
2020 was a very challenging year for many industries, including the full-service restaurant. At the beginning of the pandemic, restaurants across the board saw a decrease in revenue. But with the shutdowns and social distancing regulations, most full-service franchises were forced to take a hiatus or to pivot to meet the challenges of a closed dining room. When you take from the experience that a full-service franchise provides, that leaves them with the need to compete in the arena of fast food, where the industry was already prepared for quick pick-up meals, without the routine already established.
What Does 2021 Forecast for Full-Service Restaurants?
As we head into the second quarter of 2021, there are hopes that things will return to pre-pandemic normalcy, but what does that look like for the full-service restaurant industry. Is it still a viable, even lucrative place for investors to target going forward? The full-service restaurant model accounts for nearly five percent of restaurant franchise opportunities. They are considered a capital-intensive investment or a more expensive option from inception. However, full-service restaurants can easily help investors build quickly and grow just as much once up and running.
What Qualities Makes an Investor a Good Fit For a Full-Service
Franchise?
When it comes to full-service franchise investment, it would appear that what is an excellent choice for some could end in less-than-stellar investing for others. Things like personal resources, business objectives, and individual capabilities seem to top the list of factors to be considered. Other significant factors in the profitability and success of a full-service restaurant franchise investment include; the franchise investor's managerial experience, franchisor support, the popularity of the brand, and the strength of the market. When compared, these are the top ten full-service franchises that seem to offer the greatest opportunities with the lowest risks associated with investing.
Just a few of the many full-service restaurant franchise brands…
The All American Steakhouse & Sports Theater
The All American Steakhouse & Sports Theater is a unique casual dining steakhouse adored for its great food and fun atmosphere. Single and multi-unit territories are currently available. Potential franchise owners should have a total net worth of $1.5 million with liquid assets of $350,000. Prior restaurant or food service is preferred.
Buffalo Wild Wing
Buffalo Wild Wing was established nearly a decade ago in 2012. They offer a wide array of wing sauces and signature dishes. But their food is a close second to the casual atmosphere and sports-driven ambiance. The a la carte menu allows patrons to order many different tastes and flavors in smaller portions at reasonable prices.
Eggspectation
This Canadian-based concept has successfully translated into the American way. Eggspectation is a breakfast extravaganza that combines traditional favorites with a culinary team that is continually developing new flavors and tastes. The diverse menu and warm, inviting ambiance captures the imagination of people from all walks of life.
Famous Dave's
Growing strong for nearly ten years, Famous Dave's is a safe bet for full-service investors across the board. Starting in the US, Famous Dave's has expanded internationally. Combining what people want from both the fast-food and full-service experience, Famous Dave's offers quick-service food and full-service experience. It may be their experience in the fast-food operations that have Famous Dave's going strong as we enter into mid-2021.
Beef 'O' Brady's
Your typical sports pub, but not your typical sports pub – Beef 'O' Brady's is dedicated to being involved in the local community that it serves. When it expanded to the Middle East as a very diversity-driven franchise, accommodations like sponsoring camel racing and no pork were a natural response to local culture.
Full-Service Restaurant
Investment Ranges
According to statistics, the investment required to own a full-service restaurant franchise can vary greatly, but the average appears to be about $1.3 million. Of full-service restaurant franchises, only 108 of them require an investment of less than $1 million. The average is high due to the high-end brands in the category costing as much as $5 million-plus for the initial startup.
The rate of return on your investment depends heavily on many factors, including local demand and location. The best way to get a clear picture of your investment return will likely be to scrutinize the Franchise Disclosure Document and talk to current franchise owners. All franchises are required to disseminate their financial outlook, but beware – some are more transparent in their reporting than others.
According to the full-service sector reporting, 61% report their financial performance representation, and of those, 40% or less disclose accurate expense data about their daily operations. When choosing which full-service franchise to invest in, it is essential to understand your investment boundaries, risk tolerance and to get an accurate outlook about the timeline to profitability. Their financial statement might not be a guarantee. Still, it's an excellent way to predict how long it will take until your franchise becomes profitable and your initial investment is recouped.
Full-Service Restaurant
Industry Trends
Recent data pre-pandemic indicates that full-service franchise restaurants in North America have a profit margin of about 11% on average. An overall look revealed that approximately 84% of FSRs choose to rent their space instead of purchasing to own. That equals about 5-10% of a full service's monthly sales going to rental costs. With the demand for dining space decreasing, finding ways to cut down on rental space might be critical for higher profitability.
The Use of Technology
Technology is a must for higher revenue for full-service restaurant franchises—things like point-of-sale technology help deliver food quickly and enhance the customers' experience. Point-of-sale digitization also aids in things like labor force needs assessments, inventory keeping, and tracking sales. Three things influence the decision of technological upgrades:

System reliability

Affordability

Ease of use
Also, restaurants that choose to implement more mobile payment options are faring better than those that don't. Things like Samsung Pay, Google Pay, and Apple Pay are becoming increasingly popular, but only about 18% of restaurants currently accept all three alternatives to cash, debit, and credit payment options. Four out of five restaurants report frustration with their current payment processing system, with their chief complaint being POS integration and pricing transparency.
In the growing age of technology, understanding your POS system is highly critical to your overall revenue. Only 30% of restaurant owners understand the wealth of information given by their POS data, which means they aren't effectively using it to drive their decisions. And 58% of restaurant owners struggle with inventory issues, leading to inventory loss from over-ordering. They are also underutilizing information that can help with things like labor and staffing.
Online Ordering
Never before has the convenience of online ordering been more critical, even in the full-service industry. According to data, nearly four out of five currently use an online ordering platform, with some using more than one platform. When implemented, restaurants have seen an 11-20% increase in their overall sales.
We move into the second quarter of 2021 with hopes of an economic rebound, especially in the full-service restaurant industry. Variables like technology, online availability, ease of ordering, delivery options, and less space with more efficiency are critical ways to enhance a full-service restaurant's profitability.
But one constant appears to be the norm: full-service restaurants will not only survive the pandemic; they will continue to thrive. If you are ready to invest in your future and start accumulating wealth, a full-service franchise investment is a pretty safe investment. Before you select which one is best for you, take some time to identify your strengths, determine how much capital you have to invest and what your market can support. To reduce the complexity of finding the right full-service franchise to invest in, contact the experienced franchise consultants at Frannexus today. We have the expertise to help you make a smarter franchise investment decision.
DISCOVER A BETTER WAY TO EARN WHILE LIVING
Profits are Better Than Wages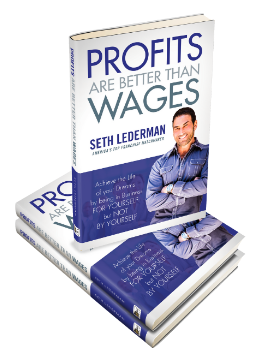 Tired of putting in hours of hard work while someone else benefits? You can earn money in a way that fits your lifestyle rather than the other way around.
In "Profits are Better Than Wages", experienced franchise advisor, Seth Lederman answers the "how" and "why" of going into business for yourself.
Get the News that Franchise Investors Want
Sign-up for FranBlog
Sign-up for occasional updates on the latest opportunities in franchising