How to Finance Your Franchise Investment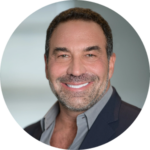 by Seth Lederman
To start, be sure you know not only the total estimated costs of opening your chosen franchise business but also the realities of the franchise's revenue generation and how long it typically takes the franchise you have chosen to generate a profit.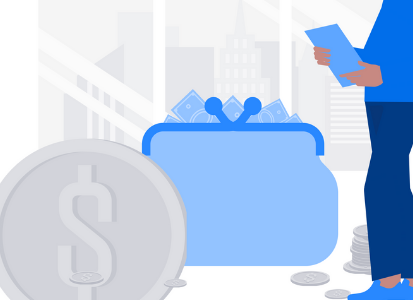 Has money held you back from realizing your dream of owning your own business? Financing a franchise may not be the impossible task that you think, especially once you understand the ins and outs of finding a franchise that fits your budget and how to apply for financing to make that dream of business ownership a reality.
To start, be sure you know not only the total estimated costs of opening your chosen franchise business but also the realities of the franchise's revenue generation and how long it typically takes the franchise you have chosen to generate a profit. Armed with this information, you can begin your search for a franchise loan and a franchise that fits your dreams and budget.
Where to Find a Franchise Loan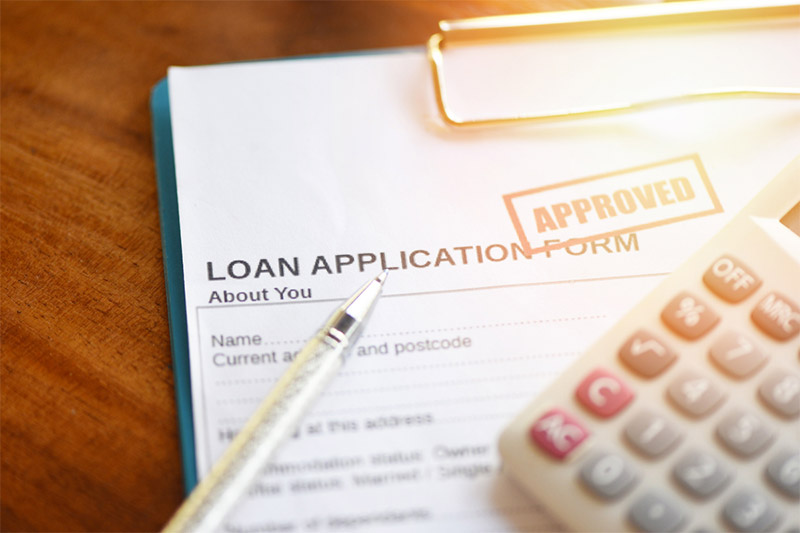 You have several options when it comes to a franchise loan. The first choice to consider is financing through the franchisor directly. There are some pretty sizable benefits to going this route. First, some franchise brands may waive or discount the franchise fees they charge if you borrow funds through them. Others may offer deferred payments for a certain period or a loan based on simple interest with no principal. Many franchise systems have existing relationships with lenders who they recommend for funding, and these lenders may even offer exceptional rates. Details on a franchisor's lending information can be found in Section 10 of the FDD.
Another great financing option for your franchise is the Small Business Administration (SBA). The SBA partners with small lending institutions across the country to offer small businesses, such as your franchise, the money you need for various operating expenses, including paying franchise fees, resolving cash flow issues, paying for commercial real estate, or even opening an additional location in the future.
Anyone with a 401(k) or IRA can take advantage of Rollovers as Business Start-Upp (ROBS) to fund their franchise investment. ROBS allows you to borrow from your retirement savings to purchase a franchise without taxes, penalties, or needing to take out a loan. To take advantage of this option, you need to have a minimum of $50k in your retirement accounts, and eligible accounts include IRAs, 401(k)s, or 403(b)s.
Other options include taking a security-backed loan, using something like a mutual fund from your financial portfolio as collateral; borrowing via an unsecured loan from a bank or other financial institution; or obtaining funding from a family member or angel investor, who may want a stake in your business as payment.
How to Apply for Franchise Financing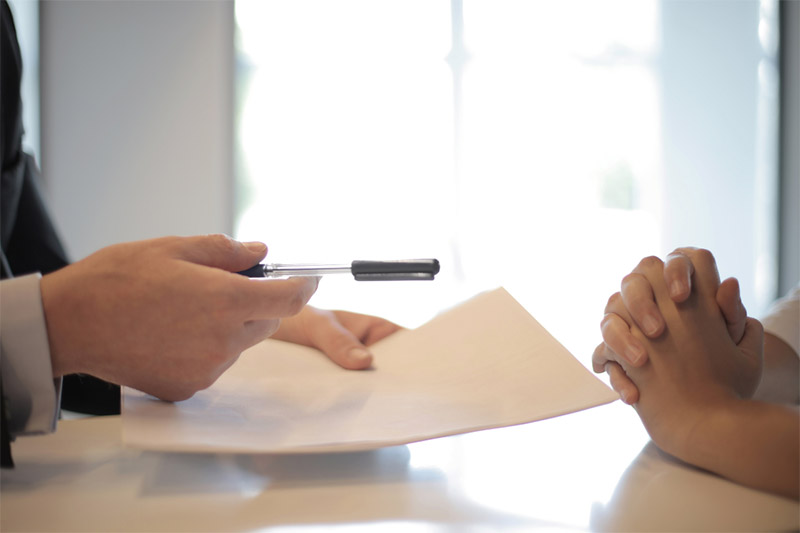 Buying your own business, including a franchise, is a significant financial decision and investment on par with buying a house. When you approach a potential borrower for financing, you can expect to be asked to provide three documents: your credit history, personal financial statements, and a business plan.
The credit history and financial statements both will provide your prospective lender with insight into your financial stability and whether or not you are a safe risk based on your past borrowing and payment behaviors. Both documents provide a window into your overall financial health.
Your business plan offers a look into your future financial position. This will indicate your prospective lender if you have a clear understanding of how to succeed at business, what the funds you are requesting will be used for if your future franchise is a sound investment overall, and your potential for success with the franchise. Many lenders will look more kindly on you as an investment the more well-known the name of your franchise is and the better its track record of success. They will view this as indicating the odds are favorable that you will succeed and pay them back.
Finding a Franchise That Fits Your Budget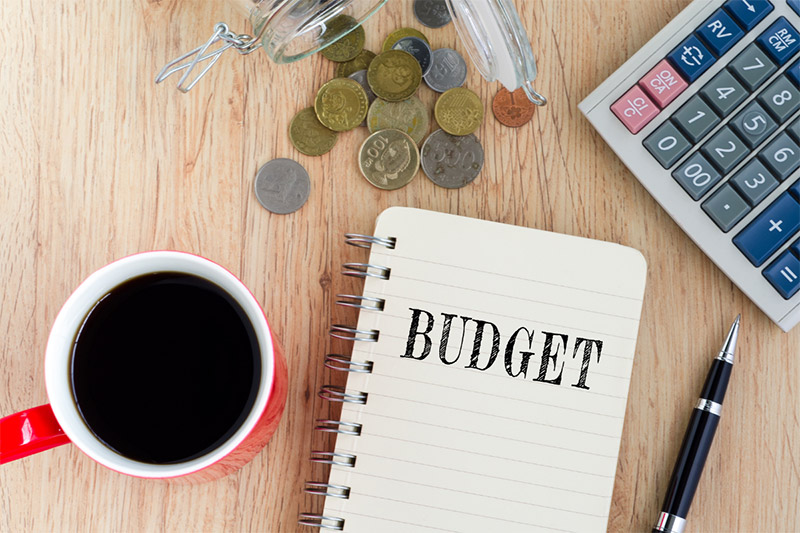 Franchises come in all sizes and costs. The great thing about this is there is a franchise out there for just about any budget. The key is doing your homework to find the best option to fit your budget.
There are four main areas to investigate when you are looking at franchises. First is the franchise fee. This is the amount you are paying the franchisor for training, the right to use the brand's trademarks and operating system. The more well-known the franchise name, the higher this figure may be. In the past, this number has been pretty clear cut and black and white, but more and more franchisors are offering incentives, abatements, and delays in when the franchise fee is paid. Be sure you understand the terms of the franchise fee and don't be afraid to negotiate.
Next is the initial capital investment. This amount covers the start-up costs, any locations, and whatever is involved in setting up and operating a successful franchise. This figure can vary widely depending on the type of franchise you are considering. The franchisor should give you an honest assessment of what this cost will be, but talking to existing franchisees is also a smart move to get the inside scoop.
The third cost component of buying a franchise is the working capital you will need to keep your new franchise afloat until it starts to profit. Some businesses may begin to make money in as little as six months. Others may take longer, even up to two years. If you don't have the funds to cover this period, it will be a problem. Again, the FDD from the franchisor should give you some insight, but it is also a good idea to check in with other franchisees to see what their experiences have been.
The fourth and final expense of purchasing a franchise to consider is the ongoing fees — aka royalties — you will need to pay to the franchisor. But it isn't just the royalties. You will also need to contribute annually to the franchisor's marketing and advertising expenses, which you will benefit from personally. The royalties can vary by brand, but typically they are based on gross revenues, not profit, with the advertising adding 2 to 4%. Finally, there are your other ongoing operating expenses, everything from rent, wages, and benefits, to supplies and maintenance, to insurance and taxes (federal, state, local).
Navigating the search for the correct franchise and the financing process can be challenging, but Frannexus franchise consultants can help. We understand that not all franchises are alike. Frannexus supports you by evaluating and selecting the franchise opportunities that are an ideal fit for you based on your experience, goals, passion, lifestyle requirements, and budget. Our proven process will help you make the right decision, whether you are looking for a career transition, an investment portfolio diversification strategy, or simply want to be your boss.
Frannexus can help guide you through the financing process to ensure that you get the best deal to realize your dream of owning your own business. It's probably more realistic than you think.
"Dream no small dreams for they have no power to move the hearts of men." –Johann Wolfgang Von Goethe
DISCOVER A BETTER WAY TO EARN WHILE LIVING
Profits are Better Than Wages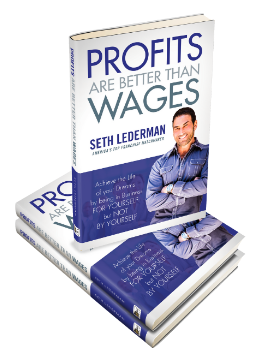 Tired of putting in hours of hard work while someone else benefits? You can earn money in a way that fits your lifestyle rather than the other way around.
In "Profits are Better Than Wages", experienced franchise advisor, Seth Lederman answers the "how" and "why" of going into business for yourself.
Get the News that Franchise Investors Want
Sign-up for FranBlog
Sign-up for occasional updates on the latest opportunities in franchising