Innovative Funding Strategies for Franchise Investors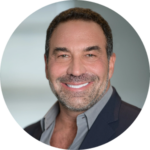 by Seth Lederman
If you aren't sitting on a sizable nest egg, you may need to consider some innovative funding strategies to get your dream of owning a franchise off the ground. Your options include dipping into your retirement funds, applying for a small business loan or a conventional loan, taking out a securities-backed line of credit, or accessing the equity in your home.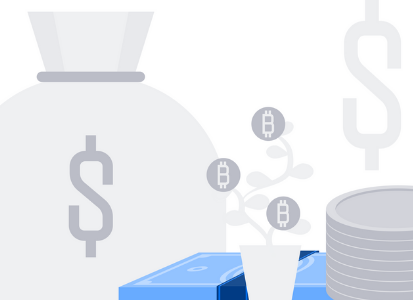 Whether you've dreamed of owning your own franchise business for years or have recently decided that you need a new path forward, realize this dream takes funding. If you aren't sitting on a sizable nest egg, you may need to consider some innovative funding strategies to get your dream of owning a franchise off the ground. Your options include dipping into your retirement funds, applying for a small business loan or a conventional loan, taking out a securities-backed line of credit, or accessing the equity in your home.
How can you decide which of these choices is suitable for you, your family, and your dream? A lot depends on your timeline, your risk tolerance, and your credit history. But there are other factors that you may need to consider as well. Additionally, you may find that a combination of several funding options is best. No matter what route you take to fund your franchise, it's essential to be realistic about the amount of capital you need. Too many entrepreneurs underestimate the figure necessary to ensure their successful launch, thinking they simply need enough funds to get the business up and running. But the reality is that it often takes much longer than you realize for a new franchise to break even and turn a profit. Until that happens, you may be left unable to make necessary investments in the business or even pay yourself a salary without the proper backing capital.
Read on to learn more about what options are available to help you fund your franchise business.
Using Your Retirement Funds
Think that your retirement funds are just for when you turn 65? Or only to buy investments like stocks, bonds, and mutual funds? Think again. The reality is that you have access to your retirement funds to buy a franchise business as well. Best of all, you will be buying your new business tax-deferred and penalty-free.
Rollovers as Business Startups (ROBS) lets you take money from your IRA, 401(k), or another retirement account to fund your franchise business. The advantages to this funding option are many, including you won't pay any interest on the money, you aren't incurring any debt, and won't be taxed or penalized for taking the money out of your retirement account for this reason.
According to Wendy Skemer, Benetrends Financial, another advantage to this funding option is your business can make money faster. "It also provides you the ability to pay yourself a salary until your business becomes profitable," she says. "This is huge, because this means you can pay your mortgage and other living expenses, as well as put food on the table from the start."
Those without at least $50,000 in their retirement account should probably skip this option. Also, because it is complicated, enlisting a professional retirement services firm is wise to help ensure you are adhering to ERISA provisions and IRS codes. Finally, using this money does put your future retirement at risk, so it's important to be sure you and your family are ok with that risk.
Seth gave me the advice I needed and worked diligently with me on finding the right franchise for me. Thank you Seth. I hope to continue working with you in the future. –Gassan Hammad, Franchise Owner
Small Business Administration (SBA) Loans
The focus of the SBA is on helping entrepreneurs realize their dreams of owning or growing their businesses. One of the primary ways they do this is by helping potential business owners find the funding they need. The SBA will guide you to an approved lender for a loan, and then they guarantee a portion of the loan to the lender to help mitigate some of the bank's risk and encourage the banks to help small businesses get up and running.
An SBA loan is considered an attractive option by many entrepreneurs, thanks to the favorable repayment terms and interest rates these loans offer. They also often have lower down payments and no prepayment penalties on loans with terms less than 15 years.
It's important to know that the SBA loan process can be complex and lengthy, so you need to factor that into your timeline. Your acceptance will depend on their evaluation of your character, cash flow, credit, collateral, and the current economic conditions. Also,o they typically require you to make a cash injection of 20% upfront. Finally, an SBA loan will more carefully monitor how you use the loan proceeds.
Conventional Loans
Another loan option is a more traditional loan; however, these can be challenging for a startup business to obtain. Unlike an SBA loan, a conventional loan doesn't guarantee a government entity backing it. While anyone can apply for a traditional loan, your credit rating and the anticipated revenue of your franchise investment will be vital factors in the amount of money you are allowed to borrow, as well as the interest rate you are given and the term of the loan. You can expect the lending institution to take a deep dive into your financial information, including your personal credit history, the financial background of the franchise you want to invest in, and any future growth plans you may have for the business.
Again, as with the SBA loan, you can expect a significant amount of paperwork when applying for this type of funding. You should also anticipate having to put up some collateral as a guarantee for the loan, depending on your credit rating. Because many banks are less inclined to lend to small businesses, you may find this type of funding harder to obtain and more likely to have a shorter repayment period, as well as prepayment penalties.
Securities-Backed Line of Credit
The securities-backed line of credit is a loan that is similar to a home equity loan. It allows you to borrow money based on the backing of securities in your investment portfolio, just as a home equity loan uses the value of your house to back that loan.
The advantages of this type of funding for your franchise are that it gives you the ability to quickly access cash without any tax concerns or potentially disrupt any long-term investments you may have. Additionally, because you are borrowing against the value of stocks rather than selling them, you are only paying about 2 to 4% interest. Stocks typically average around 9% appreciation, so this option still allows your investments to grow.
One of the reasons people may opt for this funding method is it is faster and easier than applying for a loan. Any appreciations or dividends earned by your stocks remain part of your investment portfolio, and you can keep your long-term investment strategy in place. Finally, you are allowed to borrow 70 to 95% of your investment portfolio, depending on your franchise's startup costs and what your investment portfolio allows.
The risks involved with a securities-backed line of credit revolve around the stock market's volatility. Market valuations can result in your assets decreasing in value. If the value of what you have borrowed against drops below a specific figure, you may be required to repay the amount or sell some of your investments to offset the loss.
Home Equity Loans


The final option that many potential franchise owners use to fund their new business venture is a home equity loan. This option has fallen out of favor for many in recent years, as entrepreneurs aren't willing to risk their homes should their business venture not succeed. If you are interested in this type of funding, you have two options: a standard home equity loan or a home equity line of credit (HELOC). The former is like another mortgage—you borrow a lump sum, and you must repay a fixed amount each month for the loan term. A HELOC provides a smaller cash amount in a predetermined and fixed amount. Which you choose will depend on the amount of funding you need.
A home equity loan is a relatively straightforward process, and you will most likely have a lower interest rate than another non-secured option. What's more, the interest you pay will be tax-deductible, but you can't use it as a business expense. But if you don't have any equity in your home, this isn't a viable option.
The disadvantages of this type of funding are the attached closing costs and fees you must pay, the risk if the housing market collapses or if you're unable to repay the loan and lose your home. Finally, a HELOC can have an adjustable interest rate, meaning your monthly expenses won't be set.



Deciding which funding option is right for you starts by understanding what your available choices are. But then you need to ask yourself several questions to help you determine which type of funding is right for your needs. Are you a first-time franchise owner, or are you trying to expand to a multi-unit operation? Do you have any ready cash that you can access to cover what most loans ask you to contribute? What are your short- and long-term goals? How long do you plan to own and operate the franchise, and what is your exit strategy? The answers to all of these questions will help you pick the best funding strategy for your franchise dream.

If you are considering investing in a franchise, don't take the chance of choosing the wrong one and not achieving your goals. Learn from the experience of others in the franchise field, like a franchise coach, to have the greatest likelihood not just of succeeding but exceeding what you think is possible. At Frannexus, we have the expertise, knowledge, and experience to help you achieve your financial and personal goals. The right match is waiting for you, and Frannexus is the matchmaker to find your franchise soulmate.
DISCOVER A BETTER WAY TO EARN WHILE LIVING
Profits are Better Than Wages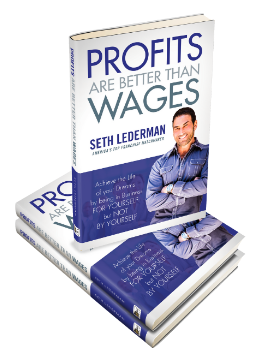 Tired of putting in hours of hard work while someone else benefits? You can earn money in a way that fits your lifestyle rather than the other way around.
In "Profits are Better Than Wages", experienced franchise advisor, Seth Lederman answers the "how" and "why" of going into business for yourself.
Get the News that Franchise Investors Want
Sign-up for FranBlog
Sign-up for occasional updates on the latest opportunities in franchising