Grease Monkey Franchise Review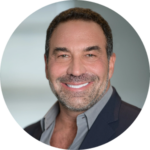 by Seth Lederman
If you are looking for an excellent franchise opportunity, then owning a Grease Monkey franchise might just be your ticket to financial security.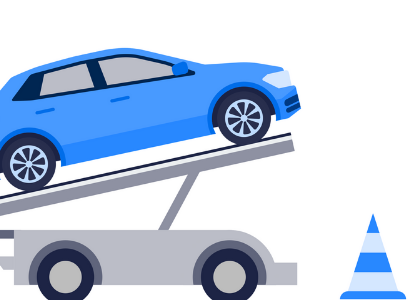 Across the U.S., employees are not looking forward to returning to the same daily grind, and the good news is, they don't have to. For many, business ownership is a feasible option to secure their financial future. A franchise is a better way to build wealth than trading time to make someone else's fortune. If you are looking for an excellent franchise opportunity, then owning a Grease Monkey franchise might just be your ticket to financial security.
Automotive Service Industry Statistics
According to forecasts, the Automotive Repair & Maintenance Service market is expected to reach over $810 billion by 2026. As technology continues to improve, people are driving their cars longer, requiring more maintenance to keep them operational. Also, the push for increased safety measures behind the wheel spurs people to be more proactive about maintaining a safe vehicle for both protection and functional longevity.
In 2021 alone, a forecasted 76 million vehicles on the road will be 16 years or older, with an anticipated 18% of Americans needing automotive repair a minimum of once a year. Vehicles 12 years old or older are estimated to increase by as much as 15%. Meaning, these automobiles will need to be maintained or repaired in the next decade.
The Grease Monkey Franchise Opportunity – Is It Right for You?

The Grease Monkey franchise is a low-cost entry ownership model with opportunities for recurring revenue through customer loyalty that comes with brand awareness and recognition. Founded in 1978, Grease Monkey is headquartered in Denver, Colorado, with over 400 international locations. It is also one of America's largest independent franchisors of oil change centers.
Grease Monkey is looking to increase their presence by opening an additional 30 plus new retail locations. The franchise serves over more than two million car owners annually. Their list of franchise awards and recognitions is extensive, and they have a proven track record of success.
The franchise is an executive owner/operator and semi-absentee model, which means you can hire managers and other staff members to take care of the retail store's daily operations. The investment required to become a Grease Monkey owner ranges from $186,000 to upwards of $347,000, with $60k liquidity and a net worth of $300k required.
Training and Support
Before you can open the doors to a Grease Monkey location, you must complete the initial training program held at a location determined by the franchisor. The training consists of five days of classroom work and an additional five days of hands-on training. Therefore, most of the support provided to the owner is a component of buying the franchise.
Benefits of Franchising
There are many benefits to franchising versus engaging in a new business startup. The most important one is that they involve less risk of failure. When you buy into a franchise, you already have a proven playbook and map for success. Unlike startups from scratch, the beginning is not full of trial and error; the kinks have all been ironed out for franchise owners. You can start to turn a profit from the time your doors open. With many business startups, there is usually a delay in the time that you can start to be in the black because you are trying to fine-tune the daily operations while building a brand and a name for your company.
Less Risk Means More Funding Options
When you buy a franchise, traditional lenders see you as less risky because the business model has been proven. They are more willing to lend to you versus a new startup.
Accelerated Speed of Growth
When you open a new concept or idea, it takes a while to establish yourself in a market. When you're franchising, you can saturate the market faster to beat out individual outlets that don't have the resources to expand quickly to stay ahead of competitors. Having a large presence upfront helps to build brand loyalty and recognition rapidly, instead of slowly growing and fostering a brand using just one outlet or retail store.
You Can Continue to Work While Accumulating Wealth Via Your Franchise
Buying a semi-absentee franchise model means that you hire managerial staff to oversee daily operations. This means that theoretically, an owner can continue to hold a position in their current field, collecting a salary while accumulating wealth that comes from their franchise. That is one of the best and quickest ways to develop a financially secure future.
Marketing and Branding Support
One of the biggest hurdles that startups face is the time and resources to build brand recognition and loyalty. Often, it can take years and an excellent scheme to establish a successful business. When you buy a franchise, you are buying into its already established marketing and advertising programs. This means the legwork is all done before you even open your doors. Franchises may require you to pay into the marketing and advertising fund to promote your location.
Be Your Own Boss
Perhaps one of the biggest advantages of owning a franchise is that you enjoy the freedom of being the boss. You're in business for yourself but not by yourself. That means being able to effectively balance work and life more flexibly. Since you have the support of the franchise system, you have more autonomy over your future and you get to decide when and where your time is best spent.
Buying a Franchise
The first and most critical part of buying a franchise is choosing the right one for you personally. Like any business startup, buying a franchise comes with a big investment and commitment for your future. If you want to be successful, it is about finding your passion, understanding your financial availability, and determining your strengths and weaknesses.
Research, Research, Research
There are thousands of franchise opportunities to choose from, which can be overwhelming. If you go into it by hopping on the internet and not doing your research, you will probably get off track very quickly. A good first step is to find a franchise consultant, who has the industry background and knowledge to help you hone in on the best opportunities for you.
Understand the Requirements
Most franchises have requirements a person must meet to buy into the franchise to ensure the highest likelihood of success for both the business owner and brand. They take into account things like your financial availability, credit score, and your background. Making sure you are a good fit is essential for you and the franchise's success and longevity.
Franchise Search
Once you know what you're willing to invest and the timeline you have to work with, it is time to find the best match for you. When narrowing your search options, you will want to consider initial and ongoing costs, the level of support and training offered, the total investment required upfront, and what kind of competition you are likely to encounter in your location.
Review the Contract or Agreement
After finding the franchise you want to invest in, you will sit down with the franchisor, providing you with an agreement or contract. It is a legally binding document that outlines what your obligations and the responsibilities of the franchisor are. It is critical to have a legal representative look over anything before you sign on the dotted line. They will be able to ensure that the terms are agreeable for both sides.
Find Financing
It will likely be easier to find funding for a franchise than a new business startup, primarily because of the risk involved. You will need to have the capital to float the business until it is profitable and perhaps pay yourself a salary, if necessary. Other costs might be real estate, new equipment, and additional costs related to construction.
Location is Critical!
Make sure to understand what type of territorial constraints you have for promoting and operating your business. Some franchises have territorial restrictions that limit other franchisees from competing against you, while others have no restrictions. It is important to know what types of competition you may have.
Training
Understand how much training will be provided and in what areas. There will be costs associated with sending potential employees to a central location, so make sure that you understand all of those costs upfront. Also, how much support and training will they provide initially and long-term? Is it ongoing or just until you open? Look for franchises that train in a wide range of operations like bookkeeping, hiring, retaining talent, marketing, and advertising.
Conclusion
The Grease Monkey franchise is projected to continue to expand, which is why it might be a good opportunity for you to become your own boss and enjoy financial security. The only way to realize work-life balance and your financial goals is to know your personal preferences, understand your financial capability, and ensure that you aren't getting into a long-term commitment that isn't right for you.
At Frannexus, we guide you through the entire process of franchise ownership, from choosing to signing on the dotted line. Don't go it alone when we are here to ensure your success from day one. Contact us to set up a call to begin something fabulous today.
DISCOVER A BETTER WAY TO EARN WHILE LIVING
Profits are Better Than Wages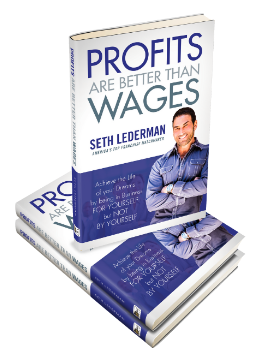 Tired of putting in hours of hard work while someone else benefits? You can earn money in a way that fits your lifestyle rather than the other way around.
In "Profits are Better Than Wages", experienced franchise advisor, Seth Lederman answers the "how" and "why" of going into business for yourself.
Get the News that Franchise Investors Want
Sign-up for FranBlog
Sign-up for occasional updates on the latest opportunities in franchising