ComForCare Franchise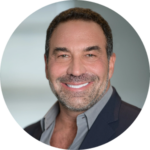 by Seth Lederman
Overall, the United States home care market is anticipated to grow to $225B by 2024, meaning there will be endless opportunities for those looking to enter the in-home care services market. AARP reports that the total senior population will increase by over 21% by 2050, which will only further increase the need for senior home care.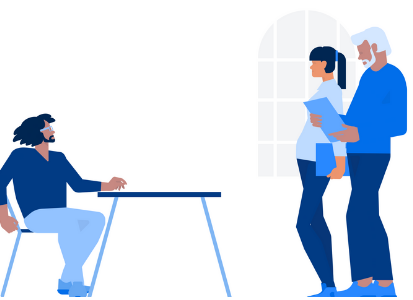 The average person is living much longer than they did just a decade ago – which is fantastic, but it is also putting some strain on families caring for their aging parents and loved ones. According to statistics, In-Home Senior Care Franchises totaled $12.4B in 2021, with a market growth of 6.5%. That means that the total market size of In-Home Care Franchises grew faster than any other business franchise overall.
Another factor driving the need for In-Home Senior Care is an advanced push to move more patients from a hospital to home healthcare. The number of adults older than 65 will continue to grow steadily over the next decade due to advances in medical care and living standards. Senior care began its sector growth as far back as the 1960s and has grown substantially. As the government's assistance with Medicare and a health campaign focused on awareness from the National Institute on Aging began to increase, so did the life expectancy of those living past 65 years old.
Home healthcare is currently the most significant opportunity for the senior care franchise industry, be it medical care or non-medical care services. Non-medical assistance involves helping seniors with everyday living skills, chores, taking medication, and being a companion. ComForCare is one of the leading franchises for both medical and non-medical home-based senior care. Overall, the United States home care market is anticipated to grow to $225B by 2024, meaning there will be endless opportunities for those looking to enter the in-home care services market. AARP reports that the total senior population will increase by over 21% by 2050, which will only further increase the need for senior home care.
Why Choose the ComForCare Franchise?
ComForCare was founded over two decades ago and has grown to a staggering 200+ senior home franchise locations across the nation. It is one of the most recognized senior care franchises in the industry. ComForCare is focused on helping seniors who choose to stay at home with things like medication schedules, bathing and hygiene, safety supervision, meal preparation, housework, and providing companionship. Due to its commitment to excellence, it has been recognized by the Alzheimer's Association based on its DementiaWise program, which is focused on assisting people with various forms of dementia.
COVID-19 also increased the need for ComForCare Franchises, and it is now considered one of the few franchises able to thrive amidst the "new normal." Hence, it provides a very low-risk opportunity for investors. There has been a renewed focus on non-medical home care during the pandemic, which is only fostering more growth.
ComForCare Franchises are considered an owner/operator business model and require no experience in the industry. The investment range needed is on the lower end than other franchise opportunities – somewhere around $80,000 to $150,000, and a liquid cash range of $50,000. Overall, potential franchisors need to have a net worth of $350,000 or more. The rate of return on your investment is significant, with the average franchise generating more than $1,170,000 in annual gross sales.
What ComForCare Provides

The ComForCare Franchise offers training with a ten-step hiring process that helps you find qualified candidates and train them for success. They are particular about the franchise owners they select because they want to ensure that everyone is successful. ComForCare Franchises have an experienced compliance and training team that works with owners to go through the proper process of licensure and other legal requirements. And they help owners put a plan into action so they can startup as quickly as possible. There is a multi-stage process, including self-study, hands-on workshops, assistance with day-to-day operations, and building a customer base from day one.
ComForCare is dedicated not just to the people they serve but also to the people who own a franchise. They have a hands-on, supportive approach that aids owners both at start-up and ongoing. The company also helps with continuing education programs, so owners stay abreast of industry changes with support and training platforms for both owners and employees.
The Benefits of Franchising
One of the only ways to accumulate wealth is by being a business owner, so you are no longer trading hours for someone else's financial stability. Franchising is an excellent way to switch gears and do something different while enjoying more control over your work/life balance. And unlike business startups, franchises are considered much less risky, so traditional lenders and other lending agencies are likelier to support you in your new business opportunity than if you were building a business from scratch.
Currently, over 733,000 franchises are opening in the nation, totaling about 2.5% of all businesses. And although they're a tiny segment of the business population, they earn over $674 billion annually and continue to excel when compared to mom-and-pop startups.
When you begin a franchise like ComForCare, you have the advantage of a proven record of success and a roadmap to get there. All the hard work of building a business has already been done. That means you can start to earn a profit from day one instead of working to build a brand, brand recognition, and brand following. All the marketing, branding, and advertising is done, which is one of the hardest parts of any new business model.

A High Degree of Support and Training
Also, when you buy a franchise like ComForCare, you receive all the additional support that you need to get your daily operations up and running. Everything from talent retention to training and support is taken care of for business owners and employees alike. And once the business is already profitable, there are ongoing support and continuing education opportunities to stay abreast in the industry.
When you buy into a franchise, you also get the advantage of buying power. Most franchises already have an established relationship with vendors. And when you become a franchisor, you get to take advantage of the buying power of bulk savings to lower your overall operating costs. Over time, those savings can be substantial compared to new business start-ups that spend a considerable amount of their beginning costs on purchasing things like new equipment and supplies at retail costs.
Owning a franchise is an excellent way to be your own boss, command the respect that being in charge offers, and control your schedule. Again, you can start to earn profits from the first day you open your doors instead of working to just break even, like most business start-ups.
Selecting a Franchise
Once you have decided that franchising is right for you, it's time to choose which franchise to invest in. Although franchises have a proven track record of success, only those who chose wisely will experience the most profitability and satisfaction. Most people head straight to the computer to find thousands of franchise opportunities, which can be overwhelming. To weed through all of your options, having a trusted consultant like Frannexus is critical. We already have the industry knowledge to steer you in the right direction. And if ComForCare is suitable for you, Frannexus has established relationships with ComForCare executives, which means that you also have a greater likelihood of your application being accepted.
When you're looking for the right franchise, it is essential to consider all factors, including interpersonal ones related to your strengths and weaknesses. Not every franchise is suitable for everyone who wants to run one. It takes a good match between the skill set required for success and possessing them. Frannexus knows the right factors to look for and the necessary questions for both franchisees and franchisors.
Narrowing Your Search Together
Once we have narrowed down things like investment constraints, personal preferences, and overall skills, we can compile a list of possible franchise opportunities. A franchise is a much less risky proposition than a new business startup, but only if you choose wisely. It is critical to find a good fit because it is a financial and personal commitment you make for the long term.
Then, together we begin helping with the actual nuts and bolts of financials and the application process. With every franchise purchase, things like contracts and agreements will need to be looked over thoroughly and discussed. Since it is a big commitment, you want to make sure that you are doing everything correctly and that everything is in order. That is where we come in. We are industry experts who know the process and successfully ensure that you are protected and make the right financial choices. Our job is to ensure that there aren't any hidden surprises or unexpected consequences down the line. We want you to be as successful as you want to be!
An in-home senior care franchise might be your ticket to financial and personal freedom in the workplace. If you are ready to start down a more lucrative path that will help you achieve financial control and stability for the future, Frannexus is here to help. If you would like to learn more about owning a ComForCare Franchise, contact our consultants today, and let's get the process started!
DISCOVER A BETTER WAY TO EARN WHILE LIVING
Profits are Better Than Wages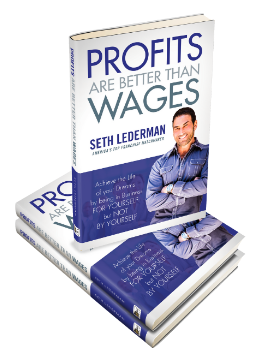 Tired of putting in hours of hard work while someone else benefits? You can earn money in a way that fits your lifestyle rather than the other way around.
In "Profits are Better Than Wages", experienced franchise advisor, Seth Lederman answers the "how" and "why" of going into business for yourself.
Get the News that Franchise Investors Want
Sign-up for FranBlog
Sign-up for occasional updates on the latest opportunities in franchising