The Lash Lounge Franchise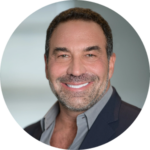 by Seth Lederman
Savvy entrepreneurs understand the importance of seizing an opportunity of this magnitude. Now is the time to invest in a franchise with a premier position in this burgeoning industry, The Lash Lounge.
By 2025, the worldwide market for all things beautifying will increase even more, to an estimated $758 billion.
According to a recent report, there are significant opportunities in this rapidly growing market for lash extensions. Lash extensions appear to impact mascara's sale, with several major makeup collections not even including the once-beloved product in their initial offerings. CNN.com reported that between 2016 and 2019, sales of false lashes and related products (kits, glue, and applicators) increased by more than 80% to $313 million in annual sales. What's more, lash extensions are excellent repeat business. According to The New York Beauty Institute (NYBI), the average lash extension customer will return to their preferred salon every four to six weeks for a new application.
Savvy entrepreneurs understand the importance of seizing an opportunity of this magnitude. Now is the time to invest in a franchise with a premier position in this burgeoning industry, The Lash Lounge.
The Lash Lounge franchise opportunity

Anna Phillips, the founder of The Lash Lounge, is widely viewed as one of the lash industry's early experts. She has spent years refining the brand to meet public demand and make professional lash extensions more accessible. Her passion for service, expertise, and precision extends throughout the organization to every Lash Lounge franchise.
The Lash Lounge is the first salon franchise of its kind with a membership-based business model. Offering accessible luxury, The Lash Lounge centers around devotion to the client—from consultations to customized care—ensuring that everyone receives the best possible service from the most highly trained and certified experts. The goal is for clients to leave feeling their most confident and beautiful.
Each salon location is designed to make customers feel like they have been whisked away to an oasis, where they can expect to be treated like family. According to The Lash Lounge criteria, all stylists are certified. Estheticians and cosmetologists receive industry-leading lash extension training, including safety, lash styling, and maintenance.
And the attention to detail and focus on service works. Between 2018 and 2019, The Lash Lounge franchise system grew by nearly 200%. Best of all, interested entrepreneurs aren't required to have previous beauty industry experience. What is necessary is a passion for guest service, creating a great place to work, inspiring others, and mastering the model. There is incredible potential for anyone interested in exploring this exciting franchise model.
How to buy a Lash Lounge franchise

If investing in The Lash Lounge is something you would like to explore, it's crucial to fully understand the financial requirements. While the Lash Lounge franchise fee depends on the number of licenses you are approved to purchase, you can expect to invest somewhere in the range of $227,000 to $505,000. The amount of available cash required is about $150,000 to ensure the necessary liquidity to support building your salon, as well as paying other additional expenses, such as rent and start-up cash for payroll, marketing, and more.
Ongoing fees for franchisees include a monthly 6% royalty fee, a 2% national marketing fee, and a fixed technology fee. More information on all fees and financial obligations is fully explained in the franchise disclosure document.
The Lash Lounge assists franchisees with finding the most desirable location for your franchise to ensure you attract the highest possible number of future members. This includes working hand-in-hand with you on site selection, lease signing, and construction. It is also extensive and ongoing training offered to franchisees from full-time, dedicated franchise industry experts.
From leadership and operations to marketing, training, and products—The Lash Lounge covers all the bases for their franchisees. Initial training is provided for all franchisees, but the support doesn't stop there. It continues even after your location is up and running in the form of webinars, video tutorials, Facebook "Live" events, as well as training in the form of virtual, onsite, and in-person continued learning opportunities.
Your location will benefit from The Lash Lounge's private label products that are available for sale. These aid members in the care and maintenance of their lash extensions between application visits. The Lash Lounge also provides its franchisees with exclusive access to even more products that are only available through specialized retailers like The Lash Lounge. Finally, all stylists and guest associates receive training to help guests understand all of the products, so members can confidently select the ones that best suit their ongoing needs.
As a franchisee, you are not expected to be a licensed cosmetologist or aesthetician. Instead, your role will be a full-time professional manager for your salon. Notably, in the beginning, you will be focused on establishing your business. As you grow and expand, the time you spend on executive oversight will become more balanced with the time required to manage day-to-day business. Territories are available nationwide, with opportunities to open a single salon or establish two, three, or more locations.
Finding the right franchise for you can be a challenge, but Frannexus franchise consultants can help. We understand that not all franchises are alike. Frannexus supports you by allowing you to evaluate and select the franchise opportunity that's an ideal fit for you based on your experience, goals, passion, lifestyle requirements, and budget. Our proven process will help you make the right decision, whether you are looking for a career transition, an investment portfolio diversification strategy, or simply want to be your own boss.
Contact Frannexus today to get started on turning your dream of owning your own business into a reality.
DISCOVER A BETTER WAY TO EARN WHILE LIVING
Profits are Better Than Wages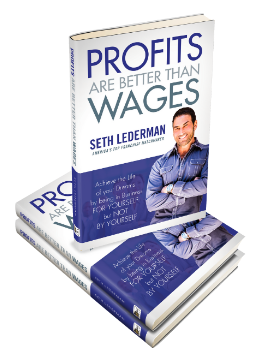 Tired of putting in hours of hard work while someone else benefits? You can earn money in a way that fits your lifestyle rather than the other way around.
In "Profits are Better Than Wages", experienced franchise advisor, Seth Lederman answers the "how" and "why" of going into business for yourself.
Get the News that Franchise Investors Want
Sign-up for FranBlog
Sign-up for occasional updates on the latest opportunities in franchising