BODYBAR Pilates Franchise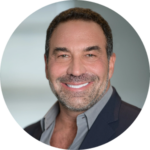 by Seth Lederman
Whether you are an existing business owner or have always dreamed of owning your own business, investing in a BODYBAR pilates franchise may be the answer you have been looking for to achieve your financial and business goals.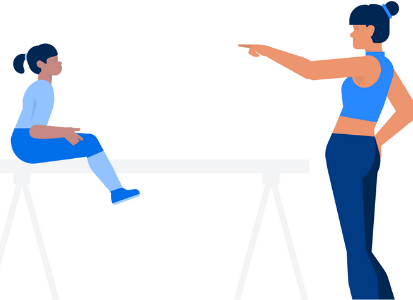 Staying fit never goes out of style, and Americans are particularly drawn to group-based workout opportunities. One such activity that has gotten a lot of attention in recent years is pilates, thanks primarily to the interest of a whole host of public figures. Entertainers and athletes swear by the exercise, with everyone from Madonna to Jennifer Aniston, to soccer player Cristiano Ronaldo and Pittsburgh Steelers wide receiver Antonio Brown, touting pilates' benefit. Created in 1926 by Joseph Pilates, the popularity of Pilates among fitness enthusiasts has skyrocketed in recent years, with spin-offs and adaptations popping up to the original 34 exercises. Today, the market for pilates studios continues to grow. Today's market is worth $12.8 billion, and it is projected to have an annual growth rate of 11.7% through 2025.
If that isn't reason enough to consider a future as a pilates franchise owner, think about this: Currently, about 9 million Americans practice pilates. A BODYBAR pilates franchise can help you capitalize on that potential with a business that offers an anticipated return on your investment in less than three years, in addition to a predicted profit margin of 30%. And most studios achieve profitability in as little as three to six months.
Best of all, a BODYBAR pilates franchise doesn't require you to have any fitness industry experience. All that is needed is a passion for fitness and a desire for a flexible, empowering career. Whether you are an existing business owner or have always dreamed of owning your own business, investing in a BODYBAR pilates franchise may be the answer you have been looking for to achieve your financial and business goals.
The BODYBAR franchise opportunity
Have you longed to be your own boss? To have the chance to work a flexible schedule in a job that you find rewarding? A BODYBAR pilates franchise offers all that and more to its franchisees. A community of kind and motivating experts are available to franchisees from day one, offering ongoing training and education to help you get your new business up and running. Not only can you discover financial freedom thanks to a BODYBAR pilates franchise, but you also have the option to run your franchise as the owner-operator or as a semi-absentee owner. A BODYBAR pilates franchise is all about flexibility—both for its franchisees and its class attendees! Plus, you'll benefit from knowing that you are making a positive local impact and creating a healthier community.
BODYBAR classes are a modern adaptation of Classic Pilates Premier using top-of-the-line equipment produced by Balanced Body®. Each of BODYBAR's upscale and welcoming studios provides a comfortable lobby and 14 reformers instead of the standard 12.
The secret to the ongoing popularity of pilates is the way BODYBAR challenges all of the major muscle groups as it provides participants with a full-body workout. High in intensity, but low in impact, a BODYBAR workout is perfect for increasing flexibility, muscle strength, posture and boosting overall health. Reformer pilates can help to improve fitness for a variety of health reasons for anyone, but even athletes will discover performance-enhancing benefits from BODYBAR, including improved muscle endurance and better coordination and balance.
With its recurring revenue business model and experienced leadership, BODYBAR can help you achieve your dream of owning your own successful business.
How to buy a BODYBAR franchise
If investing in a BODYBAR pilates franchise is something you would like to explore, it's important to fully understand the financial requirements. You can expect to invest somewhere in the range of $250,300 to just over $400,000 in a BODYBAR franchise. The amount of liquid cash required is about $150,000 to ensure you have the necessary funds to support your location — from start-up costs like payroll, marketing, and more, to paying other additional expenses, such as rent, until your location begins to operate at a profit.
BODYBAR works with its franchisees every step of the way. BODYBAR helps find the perfect location with their guided site selection. Then they are right there with franchisees during the build-out phase. Finally, they guide you with ongoing marketing and operations support for you and your location.
If you already have a fitness business, you even have the option of simply converting to a BODYBAR franchise — a simple and easy process. Training, whether in person or digital, is ongoing for owners, and franchisees also have access to day-to-day operations support from an area manager (aka franchise coach) whenever they have a question.
With an upscale reputation, BODYBAR offers a 17% greater revenue capacity than its competitors and the most modern equipment and technology. Finally, you can anticipate an average 80% retention rate, ensuring you benefit from a robust recurring membership revenue stream.
The existing customer base is a huge bonus, comprehensive marketing support, and robust CRM and financial benchmarking technology. When it all comes together, a BODYBAR pilates franchise is an ideal business opportunity that comes with an instant and avid community offering franchisees a fun and fulfilling business.
Finding the right franchise for you can be a challenge, but Frannexus franchise consultants can help. We understand that not all franchises are alike. Frannexus supports you by allowing you to evaluate and select the franchise opportunity that's an ideal fit for you based on your experience, goals, passion, lifestyle requirements, and budget. Our proven process will help you make the right decision, whether you are looking for a career transition, an investment portfolio diversification strategy, or simply want to be your own boss.
Contact Frannexus today to get started on turning your dream of owning your own business into a reality.
DISCOVER A BETTER WAY TO EARN WHILE LIVING
Profits are Better Than Wages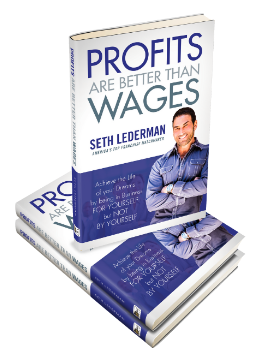 Tired of putting in hours of hard work while someone else benefits? You can earn money in a way that fits your lifestyle rather than the other way around.
In "Profits are Better Than Wages", experienced franchise advisor, Seth Lederman answers the "how" and "why" of going into business for yourself.
Get the News that Franchise Investors Want
Sign-up for FranBlog
Sign-up for occasional updates on the latest opportunities in franchising