Franchise Investors' Guide to Fitness Franchises – Part 1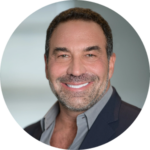 by Seth Lederman
In 2019, the fitness industry enjoyed an 8.7% increase from the year before and grew 3-4% annually over the past decade. Specifically making its market is the surge of "boutique" fitness gyms, which are four times more popular than other gym models.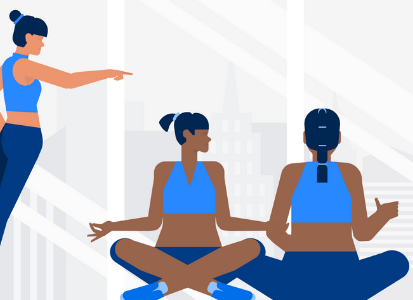 As we head into the second quarter of 2022 with hopes that a vaccine will help the nation recover and return to normalcy, many who enjoyed flex and remote working are not excited to go back to the status quo. That has workers worldwide considering switching gears and attempting to find more job security and start down the road of accumulating wealth. Business start-ups post-pandemic can be a risky proposition, but not if you do your research and consider franchise ownership. Franchises offer considerable advantages to entrepreneurs, but only if they choose wisely and find the right fit.
The Shape of the Fitness Industry 2022
When the nation went into shutdown mode and a social distancing policy, one industry to suffer much was the fitness industry. But that doesn't mean that people stopped wanting to find solutions to their workout dilemmas. According to statistics, around the world, fitness generated as much as $94 billion in 2019, with the USA taking up the largest market share globally.
In 2019, the fitness industry enjoyed an 8.7% increase from the year before and grew 3-4% annually over the past decade. Specifically making its market is the surge of "boutique" fitness gyms, which are four times more popular than other gym models. In 2019, one in five people had a membership with one workout facility, and 20% used more than one.
Even though the COVID pandemic put a dent in formalized workouts in facilities and gyms, it didn't squash Americans' desire to commune with others while achieving their fitness goals. And as the nation prepares to open again for business – even health clubs – people will likely be flocking to rejoin their pre-pandemic goals of getting into shape and staying there.
Top Five Fitness Franchises to Consider Investing in for 2022 and Beyond


Statistics tell us that the average profits of franchise gyms are more than $100,000 or more, with the average sales sitting at about $1 million. Also, the average sales-to-investment ratio of workout facilities is a minimum of 2:1. Gym memberships are up over 27% from 2010, with over 38,000 fitness clubs available nationwide, which grows 6.7% yearly. Franchises make up a large part of the market, with nearly one-third of all gyms being franchise-operated, accounting for $34 billion in revenue in 2018.
As we head swiftly into mid-2022, the demand for fitness memberships and a gym experience is forecasted not just to return to 2020 levels but to exceed it. Although you almost can't go wrong investing in a fitness club, choosing these top five facilities is sure to increase your chances for a very lucrative financial future.
#1 The Exercise Coach
The Exercise Coach was designed as a low-cost, strong return to fitness and simple post-pandemic startup. The studio design is individualized, private, and small, consisting of about 800-1500 square feet of operating space in just any retail or office setting. The Exercise Coach target audience is about 55, but it was designed to accommodate 45-65-year-old business professionals and retirees who are intimidated by larger, more crowded gyms. Each workout is only about 20 minutes, twice weekly, and the equipment is specialized to follow the Exercise Coach brand.
Reasons to Consider The Exercise Coach…
Low-cost start-up and operating procedure with high profitability

Only 2-4 employees needed without the need for experience

The startup is only about $200k, which includes working capital

80 plus locations already opened, with 130 additional locations in the development stage

Patented and exclusive exercise technology that offers the "World's Smartest Workout."
#2 Anytime Fitness
The Anytime Fitness model is extremely popular with both members and owners. The 24/7 access targets all segments of the population, and the convenience of locations is desirable. New customers also get a personalized start plan without signing up, along with goal-setting objectives to make it simple to begin. A further attraction is the low membership cost and classes offered that are included at no charge.
Anytime Fitness was established in 2001, and franchising started in 2002, with the number of locations expanding heavily over the past ten years. For the person looking to invest in a franchise, Anytime Fitness also offers the advantage of Executive Ownership, which means that an investor can continue to work in their chosen career, relying on management to oversee the daily operations.
#3 Orangetheory Fitness
One of the trendiest fitness franchises is Orangetheory Fitness. Aiming for a Millennial feel, Orangetheory is about more than just exercise equipment and weights. It operates with HIT workouts that claim to burn fat faster and jumpstart your weight loss goals by burning 500-1000 calories an hour.
The workouts are targeted to continue for 36 months post-workout. Touted by Michelle Obama, these workouts were highly publicized in the media. Trainers time the workouts without any contract necessary, and you can attend unlimited class sessions at no cost. They were established in 2010, with locations increasing to almost 1,400 nationwide in just ten years.
#4 9Round
9Round is a fitness facility that incorporates time-set classes that provide 30 minutes of circuit training, with members being able to jump in every three minutes. Members learn the basic kickboxing movements and get a full-body, professionally-led experience with trainers. The trainers can also provide nutritional advice and meal planning with a follow-up online.
It is attractive to the segment of the population that is interested not just in fitness interested in fitness and but also in weight loss, touting that it can help people overcome obesity if they follow the program. 9Round was founded in 2009, with the number of locations expanding quickly to nearly 800 before the pandemic hit. And once we can return to pre-pandemic socialization, it is likely to return to the same forecasted growth.
#5 Cyclebar
An indoor cycling phenomenon, Cyclebar is a chain that is one of the newest in franchising. Although it would appear to be a take-off of the spinning craze, it superseded it. The founders, Alex Klemmer and her brother Bill Pryor designed CycleBar with three elements: instructors, CycleStars; CycleBeats, which can also be downloaded online for home use; and CycleStats, which track members according to six performance ratings.
Classes are reasonably priced, but those who attend the facility regularly can quickly accumulate their cost. CycleBar was founded in 2014, with franchising opportunities available in 2015. There are currently over 200 locations, with two located outside of the United States.
DISCOVER A BETTER WAY TO EARN WHILE LIVING
Profits are Better Than Wages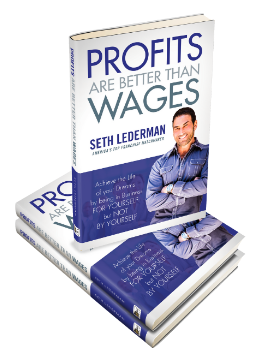 Tired of putting in hours of hard work while someone else benefits? You can earn money in a way that fits your lifestyle rather than the other way around.
In "Profits are Better Than Wages", experienced franchise advisor, Seth Lederman answers the "how" and "why" of going into business for yourself.
Get the News that Franchise Investors Want
Sign-up for FranBlog
Sign-up for occasional updates on the latest opportunities in franchising