16 Questions to Ask When Investing in a Franchise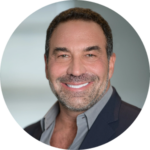 by Seth Lederman
Franchise ownership is just one opportunity that has many excited about the prospect of accumulating wealth and enjoying more work/life balance. But how do you know what type of franchise matches your goals, strengths, and weaknesses?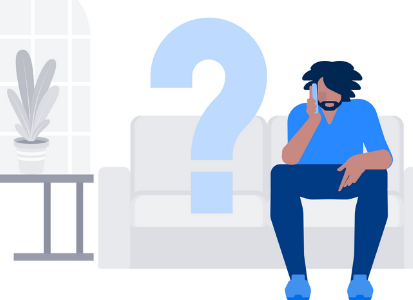 Remote and flexible working options during the pandemic have made many employees around the country think about the potential of starting down a new path. Franchise ownership is just one opportunity that has many excited about the prospect of accumulating wealth and enjoying more work/life balance. But how do you know what type of franchise matches your goals, strengths, and weaknesses?
16 Questions to Ask When Investing in a Franchise
Before you enter into any business arrangement, due diligence is a must. Interview the people who can provide you the most in-depth answers – the franchise owners themselves.
"You see, but you do not observe." Arthur Conan Doyle
What criteria do you use to choose a franchisee? Franchise owners should outline a list of traits and qualifications that best fits their overall brand. Those criteria aren't just about them finding success; they ensure that you will, too.
What are the backgrounds of your executives, and how did the franchise get started? Who started the franchise, and what motivated them to do so? Did they have a passion for the industry? Although you are buying into a business after it's up and running, you still want to ensure that the franchise owners know their brand and industry fundamentals.
How much investment does it take before I am up and running? The initial investment for a franchise can range from several thousands of dollars to a few million dollars and up. While Item
5 of the Franchise Disclosure Document (FDD) has a list of the initial fees, you also have to consider Item 7, which details other costs such as licensing, equipment, overhead, real estate, etc. Ensure that you understand all the related costs and know how much you will have to invest before you can hang up the "open for business" sign.
How much capital will it take to cover the business until I break even? You will need to have enough liquidity to cover operations for the beginning months along with the initial investment. Understand the average time it takes to break even, and then you can estimate how long it will take before you turn a profit.
How much are the ongoing fees? How do the marketing and royalties operate? Know what ongoing financial expenses are allocated to the franchisor, including whether you have to pay advertising or other royalty fees. Those types of costs will all play heavily into the business's financial health.
How financially healthy is the company? On Item 21 of the FDD, you will find the most current financial accounts, which can give you a good overview of the franchise's overall health. Ask them to explain their growth and their future projections. Also, look into the royalties that they gain from things like franchise sales. How well do they fund the system?
How many locations do they have, and how successful are they? Although you can pretty easily find out
how many locations they have, that doesn't necessarily mean they are all successful. Inquire about the success rate of various locations, and if some failed, find out why.
How much money can you make? No franchise owner can guarantee how much you're going to make, but they should be able to provide realistic projections. Don't be fooled by things like gross amounts; they don't consider overhead costs that come right off the top.
How do they differ from their competitors? Some markets are saturated, while others remain competitive. Figure out where a potential franchise is on the spectrum. Inquire about what makes their particular franchise unique and competitive in the market both now and the future.
What support will you provide for initial training? Most franchises will offer support to get the business off the ground, but there are many different support levels. Ask if there will be daily support for the initial training and if there will be ongoing training over time. Do they offer assistance on-site? Make sure that you feel comfortable with the amount of help they intend to provide.
If you need to resolve a dispute or disagreement, what is the process? It is critical to examine a franchisor's litigation history. The FDD will provide that information in Item3. If there are several disputes, that could be a red flag that the franchisor doesn't adhere very well to the original agreement. Know what your obligations are, and if and why a franchise agreement can be terminated.
What are the expectations for you and the franchisor? Know what your obligations, commitments, and expectations are, as well as theirs too. It is a must to know what is required of both sides in the relationship that can be 10-years and longer.
What is your territory, and how will it be protected? What type of territorial rights will you have? Does the
franchisor reserve the right to choose individual locations? How will yours be protected?
Will you have any liberties with advertising and marketing? Some agreements obligate you to add to the local and national advertising. Ensure you know how much you will have to contribute and if you will have any input about where the money is spent.
What is a typical day like? To get an insight into your work/life balance, ask what a typical day looks like and its demands.
Can I speak to current owners? The law requires that a franchise release contact information for both current and previous owners. Take the time to talk with both, so you get a fair gauge of how things work. If a franchisor won't allow it, that is a major red flag!
Franchising is an excellent way to start down the path towards a more secure and lucrative future. However, not all franchises offer the same benefits or operate the same way. Know what you are getting into before choosing the franchise that will help you achieve your goals, both financially and personally, to be successful.
DISCOVER A BETTER WAY TO EARN WHILE LIVING
Profits are Better Than Wages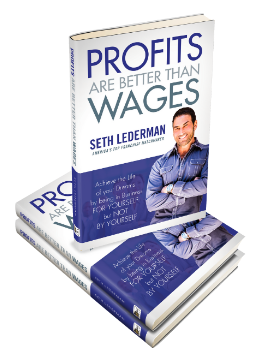 Tired of putting in hours of hard work while someone else benefits? You can earn money in a way that fits your lifestyle rather than the other way around.
In "Profits are Better Than Wages", experienced franchise advisor, Seth Lederman answers the "how" and "why" of going into business for yourself.
Get the News that Franchise Investors Want
Sign-up for FranBlog
Sign-up for occasional updates on the latest opportunities in franchising