The 2022 Franchise Boom is Coming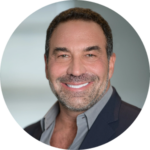 by Seth Lederman
Forecasters predict that the new post-pandemic mentality toward employment might lead to the biggest franchising boom in history.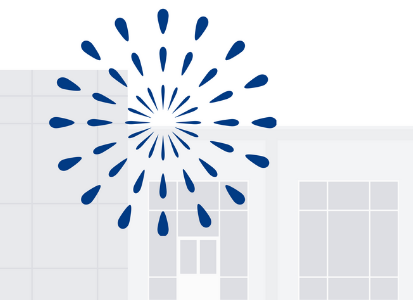 COVID hit just two short years ago, turning lives upside down. It forced us to reevaluate what we took for granted and what we thought we wanted out of life. Things like work/life balance and happiness were not at the forefront of many individuals' minds two years ago. Today, however, attitudes have changed, and many are looking at their lives and realizing that there are more important things than working a nine-to-five job.
According to Microsoft, at the beginning of 2020, 40% of workers were considering switching gears in their career to do something else, and since then, 4.4 million people have quit their jobs. Employees are looking to have it all. They want a career that provides them more freedom and a lifestyle that favors life more than work. Franchising is very attractive for those who desire freedom, flexibility, and wealth accumulation. Forecasters predict that the new post-pandemic mentality toward employment might lead to the biggest franchising boom in history.
Growing Opportunities
When people think about buying a franchise, most assume that they need to be independently wealthy to buy-in. Over the past two years, while people were isolated at home, many could put extra money into their rainy-day fund to build up savings. In addition, the stock market has been going strong, and homeowners are experiencing a surge in the equity of their homes, all of which are factors that are helping those who didn't think they could become business owners to realize their dream.
Most people looking to buy into a franchise typically use many resources such as a 401(k), individual retirement account (IRA), and personal savings combined to obtain financing. Others turn to friends, family, and outside investors to gain monetary support. The key to getting the funds necessary to buy into a franchise is researching the many available options and then picking and choosing which ones are the best for you early on instead of late in the process.
Real Estate
One industry that was severely affected by COVID was real estate. In terms of franchising, location is critical to the success of a brick-and-mortar establishment. Over the past two years, many franchisors have struggled to find affordable real estate in the right area to be profitable. But as we head into 2022, real estate opportunities are on the rise. With so many businesses having to close their doors during the pandemic, property availability is increasing around the nation.
According to the Economic and Commercial Real Estate Outlook 2021-2022, landlords who are highly motivated to fill vacancies are willing to discount their properties. And it is predicted that the trend will continue in the post-COVID recovery phase. Innovative software is also helping franchisors pinpoint which sites are projected to be successful and which are not, making choosing the right property for maximum profitability much more precise.
Diversification Strategies
Veteran franchise investors and owners are in the process of diversifying their investment strategies. The chaos and economic turmoil of the past two years have made many reconsider investing. Nowhere is that more true than in the restaurant industry, where competition is fierce.
The outlook for 2022 is optimistic for both franchisors and business startups. Those who are aggressive with their approach to growth and currently have a healthy base are slated to be the most profitable after the pandemic. At the same time, other franchises that have enjoyed success in the past are considering exiting the market. That leaves many locations available for people to scoop up and add to their growing multi-unit portfolio for maximum growth.
Entrepreneurs interested in new opportunities are experiencing a wealth of options for new business ventures, so now is the time for franchisors to shine and communicate the value of their franchises. Owners also need to plan for and support expeditious growth, or they may fail to provide the support and scalability for rapid growth that is highly attractive to investors.
Frannexus Can Help
As we head into 2022, the economy is still uncertain. However, one thing is sure: many workers who were once engaged in the nine-to-five rigors of a career want a change and a better work/life balance. Franchising is an excellent way to accumulate wealth and enjoy more flexibility and freedom, which is why many forecasters believe that it will experience a significant influx of investors who are looking to start down a new path.
If you are ready to begin a new venture and have put money aside for investing, then a franchise might be the best diversification option for both the near and long-term future. At Frannexus, we help take the guesswork out of buying a franchise. We can help pinpoint opportunities with the greatest likelihood of success and happiness. Contact us today, and let's get started!
DISCOVER A BETTER WAY TO EARN WHILE LIVING
Profits are Better Than Wages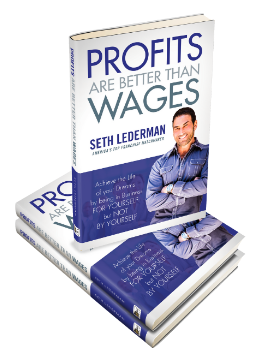 Tired of putting in hours of hard work while someone else benefits? You can earn money in a way that fits your lifestyle rather than the other way around.
In "Profits are Better Than Wages", experienced franchise advisor, Seth Lederman answers the "how" and "why" of going into business for yourself.
Get the News that Franchise Investors Want
Sign-up for FranBlog
Sign-up for occasional updates on the latest opportunities in franchising