Guide to Investing in Pizza Franchises: Your Piece of the Pie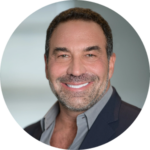 by Seth Lederman
It is no surprise that this year it is projected that Americans will spend as much as $771 billion on food, which is up from 2021, where revenue topped $600 billion.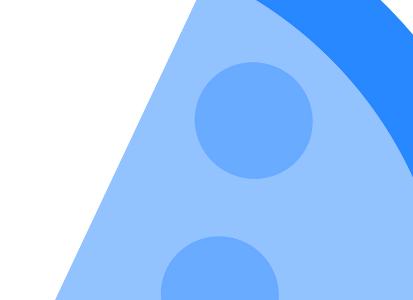 If Americans love one thing, it's food! Lining the streets of rural and small-town America and the hustle and bustle of big cities, restaurants of all varieties provide everything from Italian fare to Tex-Mex. From fast food to fine dining, the choices are endless. It is no surprise that this year it is projected that Americans will spend as much as $771 billion on food, which is up from 2021, where revenue topped $600 billion.
Due to the American love of all things cuisine, the restaurant sector not only survived the pandemic; those that pivoted to adapt to new circumstances were able to thrive. And in a post-pandemic recovery, forecasts are that there will be no end to the growth that the restaurant industry can experience in the next few years and beyond.
Restaurant franchises are more abundant than any other type of franchise in the American market. In 2021, a record 204,555 quick-food restaurants were in existence, up 1.3% from the year before. Additionally, 149,333 full-service restaurants are currently in operation. Franchises are the majority in the restaurant industry, mainly due to consumers' desire for consistency in products and services.
In the face of the COVID pandemic, fast or quick-food restaurants experienced modest growth, yes, but when other industries were trying to survive, fast food was still turning a profit. The quick-service restaurant category includes establishments that offer limited-service eateries, fast food restaurants, carry-out, and restaurants and other outlets that serve convenience meals that don't require long wait times and offer only limited service to customers.
For sales, the fastest-growing sector in franchising, continues to be experienced in the quick-service industry. Thanks to third-party vendors for delivery and other conveniences, sales are forecasted to climb from 25.7 billion dollars to over $33.2 billion by the end of 2022. The industry is so robust that due to labor shortages in 2022, the growing need for workers will likely grow rapidly. Between April 2020 and September of 2021, the full-service industry alone contributed more than 3.2 million jobs.
$771 billion is spent at restaurants each year by Americans
204,555 quick food restaurants in the US
1.3% growth the current growth rate of the quick-service industry
3.2 million jobs added from April 2020 to September 2021
Seth gave me the advice I needed and worked diligently with me on finding the right franchise for me. Thank you Seth. I hope to continue working with you in the future. –Gassan Hammad, Franchise Owner
The American Hunger for Pizza!
Although it has its origins in Italy, pizza is about as American as apple pie. According to statistics, 94% of Americans report partaking in a pizza slice at least once a month. And an estimated 350+ slices of pizza are consumed each second in the United States.
Due to the pandemic, chain restaurants tended to weather the storm better than independently owned ones, contributing over $27.60 billion in total generated sales versus $18.63 for independent restaurants. According to the latest statistics, the pizza industry is predicted to grow $42.20 million by 2025, which means a 44% growth rate in the United States market.
Pizza sales were up 4.84% in 2021, and those sales are expected to increase substantially over the coming years. The market growth rate of pizza franchise restaurants for 2022 is expected to increase by 3% in 2022. Pizza restaurant franchises grew faster than all other business franchise sectors overall.
The pizza industry is forecasted to grow $42.20 million over the next three years
That is a 44% increase in growth rate by 2025
Trends in the pizza industry
Healthier food choices like plant-based and low-carb alternatives are on the rise. According to a Harvard study in 2020, one out of three adults in the U.S. is currently classified as obese. That equals roughly 36% of the American population. In 2019, nearly 18.5% of children aged two to 19 were reported obese, according to the Centers for Disease control. And the obesity problem is consistent across all regions of the U.S., with all states experiencing obesity rates of 20% or more.
Obesity is a significant contributor to an increased risk for disease and chronic illnesses, including stroke, heart disease, high blood pressure, type II diabetes, and certain cancers. As the number of obese Americans rises, so will the financial toll of illness on the U.S. economy. Due to the numbers in both rates and awareness, many consumers search for better alternatives to cut calories and become healthier.
According to a survey done by the American Heart Foundation and the International Food Information Council, 43% of those surveyed in America are consistently on the lookout for healthier food options, with 52% reporting that they consider more nutritious foods occasionally as a factor to their diet. A recent survey found that 51% of Americans are changing their diets and dietary choices to lose weight when dining out. The top alteration being made is to add plant-based alternatives to their consumption.
Regarding food delivery, 49% of Americans reported that they plan to order delivery from restaurants that offer healthier alternatives. With delivery rates expanding exponentially since the beginning of the pandemic, that equals a lot of consumers looking for restaurants that are willing to adapt their menu to a healthier style of living. Although fast food traditionally provides fattening and unhealthy food choices, many outlets are pivoting to meet the demand for low-calorie and low-carb options for their audience.
Many fast foods and quick food establishments offer various options, such as vegan choices. Taco Bell announced that they would reduce the number of artificial ingredients served and only use cage-free eggs. They have also released a lower-calorie menu for their consumers to make healthier choices. McDonald's recently worked with the help of dietitians to add more menu options and began sourcing antibiotic-free chicken to entice their consumers. Other franchise and chain restaurants are focused on grilling and roasting over fried and are switching away from breaded foods, where possible.
Although it varies from one study to the next, anywhere from 77% to 85% of consumers report that they are committed to cutting their calories and choosing alternatives that will help foster better health. The pandemic and post-pandemic opinions about food consumption have changed dramatically. Not only are people trying to lose the weight that they packed on while being forced to stay home and live a more sedentary lifestyle, but they are also looking for healthier versions because they see health as more vulnerable.
The pizza industry's response lies in cutting carbs by substituting with low-carb and gluten-free crusts. Currently, 11.4% of pizza menus offer these popular alternatives, and another 27% of pizza restaurants report planning to move to the healthier side over the next several years. Also, superfoods like arugula and kale are some of the quickest-growing toppings for the pizza industry over more traditional ones. Plant-based meats and vegan pizzas are also being added to pizza restaurant menus across the nation. Over just the last three years, the thirst for vegan pizza alternatives increased by over 187%.
A recent study found that three-fourths of Americans admitted that they would eat pizza more often to find healthier choices. 69% reported that they wanted a lower-sugar pizza option, 45% said they were looking for pizzas with more nutrition, and 31% preferred veggie options over traditional toppings.
Although many things changed, or are changing, in a post-pandemic atmosphere, the love of pizza is not going anywhere. The hunger for pizza in America will never be satisfied.
Let Frannexus Be Your Guide!
If you are considering investing in a franchise, don't take the chance of choosing the wrong one and not achieving your goals. Learn from the experience of others in the franchise field, like a franchise coach, to have the greatest likelihood not just of succeeding but exceeding what you think is possible. At Frannexus, we have the expertise, knowledge, and experience to help you achieve your financial and personal goals. The right match is waiting for you, and Frannexus is the matchmaker to find your franchise soulmate.
DISCOVER A BETTER WAY TO EARN WHILE LIVING
Profits are Better Than Wages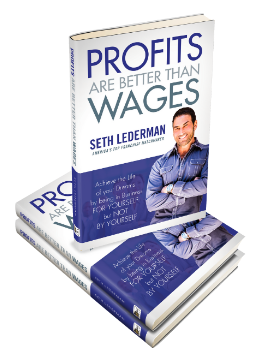 Tired of putting in hours of hard work while someone else benefits? You can earn money in a way that fits your lifestyle rather than the other way around.
In "Profits are Better Than Wages", experienced franchise advisor, Seth Lederman answers the "how" and "why" of going into business for yourself.
Get the News that Franchise Investors Want
Sign-up for FranBlog
Sign-up for occasional updates on the latest opportunities in franchising