Growing Your Multi-Brand Franchise Portfolio: What You Need To Know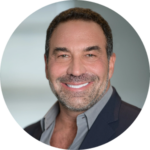 by Seth Lederman
Bringing a new franchise to your mix, both brands benefit from the ability to share resources, marketing opportunities, foot traffic, and more. The potential to bend the economics of scale in your favor is great.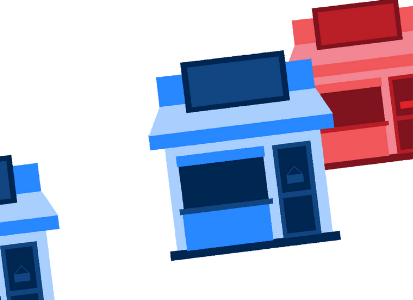 Have you hit the limit when it comes to expansion for your current franchise brand? There are only so many franchises that one territory can contain. Once a market hits saturation, you may think your only choice is to engage in fiercer competition or enter a new, unfamiliar market. But there is another option. All you must do is think strategically — and that means looking outside of your existing brands to keep your portfolio growing.
Bringing a new franchise to your mix, both brands benefit from the ability to share resources, marketing opportunities, foot traffic, and more. The potential to bend the economics of scale in your favor is great. But first, you will need to know how to find a new franchise brand that offers synergies with your existing franchise.
The key is to study the specific characteristics of a franchise opportunity to determine which will be the right fit for your existing franchise portfolio.
A Synergistic Brand
Easy To Run
Brand Recognition
It is understandable if your first thought when considering adding a new franchise brand to your portfolio was to investigate a similar product or industry. But not so fast. Doing this could be counterproductive. After all, how does it help you to add a competing brand to your portfolio? The reality is you may not even have this option as many franchise agreements don't allow franchisees to open a similar concept. The better route to take is to find a franchise that can work with your existing brand and create synergies to benefit both.
For example, if you're an owner of several ice cream franchises and are looking to diversify your portfolio with a new brand, investing in another ice cream franchise may not be wise. So instead, think about opening a coffee shop franchise, for example. This could be an excellent opportunity to create synergy because ice cream is a summer treat, and coffee is year-round. This pairing is well-balanced and offers the potential to create a harmonious business relationship.
When it comes down to choosing a new franchise concept to pair with your existing franchise business, it is always a bright idea to pick a franchise that is different enough that you aren't poaching business from your existing franchise brand.
Easy To Run Franchises
Not all franchise businesses are easy to follow. You don't want a complicated system that will create problems when diversifying your portfolio. The goal is to have your new franchise brand run smoothly and simply alongside your other franchises. That's why, when searching, you want to focus on a franchise brand with simple operations.
Begin your effort by looking for a brand that has a simple model. Does the franchise have a lot of moving parts? If so, that might not be the best choice for you. The more moving parts, the more you will have to add to your plate on top of your existing franchise operation.
Some franchise brands still provide generous sales volumes while being relatively easy to operate with low costs and low occupancy. A franchise that can work efficiently, with easy-to-use systems in place, will allow you the opportunity to reduce overhead costs like labor and energy. That savings can then be turned to other resources, helping you focus on different business aspects instead of constantly being tied up in operations. You want your franchise to run successfully without you having to be there day in and day out. That is the true mark of a franchise with simple operations to add as a secondary brand to your franchise portfolio.
Franchises With Brand Recognition
Finally, when considering a new franchise brand to grow your business, you must look for a brand with an established presence and awareness. If a brand comes with widespread appeal among the general population, it's much more likely to generate media attention.
For instance, industry recognition for a franchise brand — like being named to national rankings lists or receiving awards — ensures legitimate franchise opportunities. Plus, receiving this type of recognition indicates that the brand has growth potential, attracting even more positive press. That, in turn, will help drive traffic and profits to your location with less effort and resources on your part.
There is no doubt that marketing and advertising will consume a significant portion of your annual budget, particularly when it comes to a new franchise location. But when the brand already has widespread awareness thanks to the franchisor's efforts, the amount you must spend on marketing will be reduced. A brand's ability to land significant press coverage demonstrates to potential investors that the opportunity is a good bet as an investment.
Why Now is the Right Time to Expand Your Franchise Portfolio
Despite all the ups and downs in recent years, the franchise industry thrives. There may not be a better time than now to consider diversifying your portfolio with a new franchise concept. Consumer spending is expected to increase as the world emerges from the pandemic. The future for franchising looks remarkable.
It has been projected that 26,000-plus franchise locations opened in 2021, adding nearly 800,000 new jobs and contributing $477 billion to the U.S. gross domestic product (GDP), according to the International Franchise Association (IFA). Now is a great time to get in with a new brand.
Even with this positive news, it is still vital that you be strategic when diversifying your portfolio with a new franchise brand. Look for a brand that won't compete with your existing franchises in a niche market that has room to grow. The new brand should also have simple operations. It is helpful if its culture melds well with your existing franchises. By studying these five components of a franchise brand, you will find you are better equipped to bring a new brand on board that will diversify your portfolio and allows all your franchises to flourish.
After meeting and working with Seth and the Frannexus team to vet and select a franchise concept, I'm so grateful that they were our guide throughout the journey. –Jennifer Robinson, Franchise Owner
Let Frannexus Be Your Guide!
If you are considering investing in a franchise, don't take the chance of choosing the wrong one and not achieving your goals. Learn from the experience of others in the franchise field, like a franchise coach, to have the greatest likelihood not just of succeeding but exceeding what you think is possible. At Frannexus, we have the expertise, knowledge, and experience to help you achieve your financial and personal goals. The right match is waiting for you, and Frannexus is the matchmaker to find your franchise soulmate.
DISCOVER A BETTER WAY TO EARN WHILE LIVING
Profits are Better Than Wages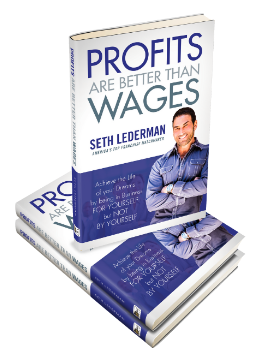 Tired of putting in hours of hard work while someone else benefits? You can earn money in a way that fits your lifestyle rather than the other way around.
In "Profits are Better Than Wages", experienced franchise advisor, Seth Lederman answers the "how" and "why" of going into business for yourself.
Get the News that Franchise Investors Want
Sign-up for FranBlog
Sign-up for occasional updates on the latest opportunities in franchising