Yes, You Can Own A Franchise! – Franchises Under 100k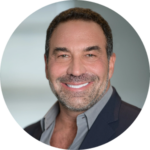 by Seth Lederman
These are emerging franchise buy-ins that require less than $100k, have the potential to build a significant amount of capital for you and your family, and come with minimal risk.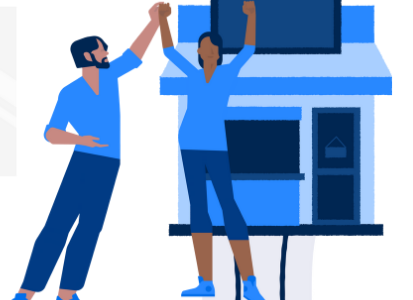 Often, when people think about the potential of owning a franchise, they wrongly assume that franchise ownership is only for the wealthy. The truth is that nearly anyone with the desire to take a leap and start down the path to a lucrative future can find a franchise within their means. Yes, some franchises require huge net-worth figures and millions of dollars on hand, but others require less than $100k and can be financed, making them a choice for anyone with a vision.
The reality is that anyone working for someone else is trading their hours to foster wealth accumulation for their employer. The only real way to build wealth for yourself is to own a business. But business ownership does not come without serious risk, both professionally and personally. However, the good news is that when you choose a franchise, you are buying into a proven business plan, a recognized brand, and everything you need to pick up the ball and run with it!
If you are ready to start down the path of being your boss, enjoying a better work/life balance, and securing your financial future, then consider these franchises. These are emerging franchise buy-ins that require less than $100k, have the potential to build a significant amount of capital for you and your family, and come with minimal risk.
Tutor Doctor
In the post-pandemic era, many students are not only struggling with socialization; many are also falling behind academically. The Tutor Doctor is an emerging franchise that is helping millions of students across the nation and globally by providing them with a better sense of accomplishment, self-esteem, and success. And it is affording many looking to start their own business unparalleled opportunity for growth while still satiating their desire for a work/life balance.
According to statistics, the global demand for online tutoring assistance will grow by 16% by 2027. The Tutor Doctor is the answer to a growing industry need. It is a low-investment franchise opportunity that requires an initial franchise fee of $44,700 – $49,700 and an estimated initial investment of $73-$100k for local and regional licenses. If you want to up the ante, you can choose the empire builder franchise model, which is $94k for the initial franchise fee and $134,995 to $160,695 for an initial investment range.
Tutor Doctor offers an expanding international brand throughout North America, Latin America, and Europe. There are no brick and mortar costs to start this web-based franchise. It operates on a scalable business model, proprietary business technology, and tutor recruitment and matching framework. The franchisor aids with a coaching structure, local marketing, and specialist teams that foster long-term innovation. Above all, the Tutor Doctor comes with a 95% customer satisfaction rating and a brand recognition that is one of excellence.
Patrice & Associates
Patrice & Associates is a franchise that recruits for the hospitality industry and has been around since 1989. As we roll into the post-pandemic era, hospitality is one area experiencing explosive growth. The restaurants able to pivot to adjust to shutdowns and social distancing not only survived; they thrived. From carryout to delivery, restaurants that found solutions weathered the storm and are now being rewarded with record numbers of consumers looking to enjoy what they missed during the past two years.
According to statistics, over a million restaurants survived the pandemic last year alone, and 81k new ones opened their doors. In addition, Canada's restaurant industry grew by 4.5% just last year alone and employed over 500k workers.
Patrice & Associates is an executive search company that helps hotels, casinos, restaurants, university hospitals, cafeterias, and grocery stores with their employee needs. The advantages they hold for franchise owners are:
No minimum royalty fees.

No penalties for failure to reach quotas.

Two weeks of online training assistance.
They also handle all of the collections and billing so that you can focus on growing your franchise.
As a franchise owner, you don't have to hire employees, have a brick-and-mortar, require fast cash flow, or purchase equipment, and you get 90 days of training to ensure that you are on the right track. The advantage that the franchise provides is supplying you with clients from the first day you put out the "open for business" sign because they already have national contracts with fine and casual dining established business names such as TGI Friday's, Arby's, Great Wolf Lodge, and many others.
Patrice & Associates also offers no territory restrictions and low upfront investment figures, and although you can choose a brick-and-mortar location, you can also recruit from home. Additionally, they handle all of the marketing costs and labor, all of which you benefit from as a business owner. With labor shortages on the rise, it is becoming incredibly hard to retain talent. The answer? Patrice & Associates. It is a recession-resilient business model that is not a fad and offers unlimited growth.
Abrakadoodle
Art classes continue to lose their placement in schools around the nation, making businesses such as Abrakadoodle a necessity. Abrakadoodle is a creativity franchise that brings mobile art to you. Whether visual arts, summer camps, or art parties, it is an onsite mobile art program designed to put art and creativity back into our children's lives.
Abrakadoodle covers six countries, one million kids, 1,000 locations, 140 franchises and growing, and 1500 teachers. It also offers training and ongoing support. It is a low-cost franchise, a mobile-based home business that allows varied income streams, offering summer camps, event parties, adult programs, and classes year-round.
The initial franchise fee is anywhere from $25,400 – $56,900, an initial investment of $38,088 – $81,938, a net worth of $100k, royalty fees of 8%, and a cash requirement $50k. It provides:
On-the-job training of 50.5 hours.

Classroom training of 50 hours.

Additional training of 20-60 hours.

Ongoing marketing support.
CarePatrol
CarePatrol is quickly becoming one of the fastest-growing and trusted senior-living placements in the nation, employing 150+ Certified Senior Advisors. Founded in 1993, CarePatrol's mission is to reduce the stress on families when finding a placement for their aging parents and loved ones.
According to statistics, over one million seniors live in more than 30k communities in the nation, with projections that that number will double by the year 2030. The earning potential for those embarking on the CarePatrol franchise opportunity will be up to 142% more than competitors in the industry.
It is a home-based business model without brick-and-mortar or real estate expenses. Senior care is a recession-resilient industry marked by exponential demands and growth, and CarePatrol might be your answer to financial security for the future.
Fibrenew
Fibrenew is a franchise that currently has over 290 franchise locations and employs over 330 technicians in North America and globally. They are dedicated to the restoration of vinyl, leather, and plastic. It is a mobile-based franchise, so there are no brick and mortar or real estate costs. The company is witnessing steady growth in various markets, including automotive, commercial, residential, aviation, medical, and marine.
It is also forecast to experience considerable gains over the next decade, offering an eco-friendly alternative to replacement materials that would eventually find their way to landfills around the US and globally.
The starting investment for a franchise is about $94k, with franchise fees of up to $47k. Other requirements are a net worth of $200k and liquid cash of more than $50k. The initial franchise fees total $47k, and ongoing fees are about $695+ per month. Fibrenew provides classroom training and only takes one person to run the mobile business. It is an excellent opportunity for someone looking to branch out on their own and accumulate wealth and a healthy financial future.
Most people mistakenly assume that they aren't wealthy enough to accumulate wealth by owning their own franchise. There are many opportunities available for under $100k in the franchise-owning industry. If you are ready to stop trading your hours for someone else's wealth, now is the perfect time to consider buying a franchise. Even for those with limited resources, the American dream of being a business owner is still real and alive. Contact Frannexus today to get started.
I can't endorse Seth's expertise, coaching style, and authenticity enough. I know I made the right leap for myself and my family, and I credit Seth's ability to help me define my path. – Imran Rahman, Franchise Owner
Let Frannexus Be Your Guide!
If you are considering investing in a franchise, don't take the chance of choosing the wrong one and not achieving your goals. Learn from the experience of others in the franchise field, like a franchise coach, to have the greatest likelihood not just of succeeding but exceeding what you think is possible. At Frannexus, we have the expertise, knowledge, and experience to help you achieve your financial and personal goals. The right match is waiting for you, and Frannexus is the matchmaker to find your franchise soulmate.
DISCOVER A BETTER WAY TO EARN WHILE LIVING
Profits are Better Than Wages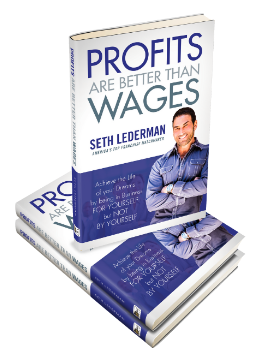 Tired of putting in hours of hard work while someone else benefits? You can earn money in a way that fits your lifestyle rather than the other way around.
In "Profits are Better Than Wages", experienced franchise advisor, Seth Lederman answers the "how" and "why" of going into business for yourself.
Get the News that Franchise Investors Want
Sign-up for FranBlog
Sign-up for occasional updates on the latest opportunities in franchising