Crumbl Cookies Franchise – Can It Save Your Financial Future From Crumbling?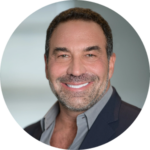 by Seth Lederman
Dining out is one of those things that went by the wayside, and it wasn't just about eating square meals; we missed the little treats, too, like stopping for ice cream or cookies.
Although most of us are happy to have things back to pre-COVID, not everyone enjoys the daily grind. Many workers who prefer the freedom and work/life balance of remote working and other flex positions aren't too excited about being back in the nine-to-five regimen. If you are one of them and want something different in your new normal, then opening a business is one of the only ways to accumulate the wealth that can provide you with a secure financial future.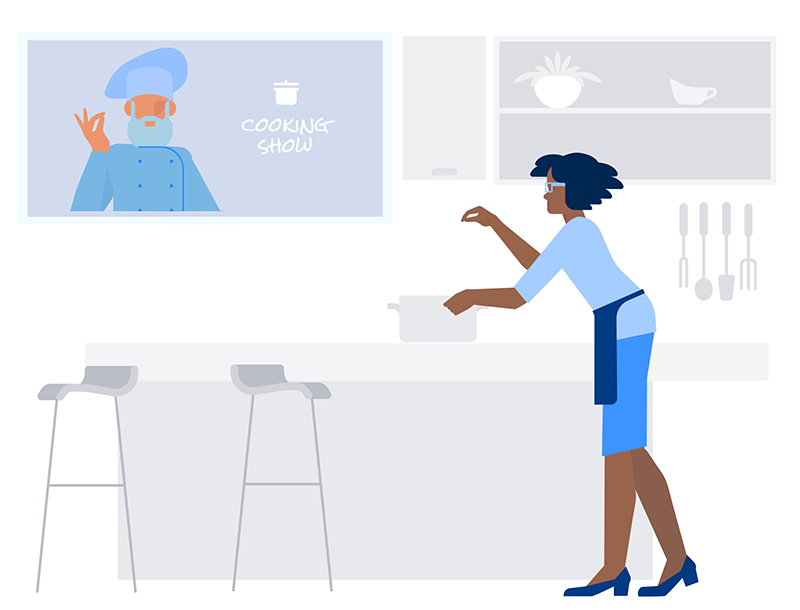 Traditional Start-Ups Versus Franchise Ownership
One of the best ways to become a boss and enjoy all the advantages that come with ownership is to start a business. But with economic times still being somewhat uncertain, the prospect of starting a new business from scratch comes with both the usual inherent risks and an unpredictable economic recovery period. When you own a franchise, you aren't starting from scratch; you are getting a proven playbook for success, and all you have to do is follow it. Franchises also come with the ability to find financing more easily because the risk of failure is lower. If you don't have the capital to finance a new business start-up, franchising might be the perfect solution.
The Crumbl Cookie Franchise
One franchise that is experiencing a boom in the dessert market is the Crumbl Cookie franchise. Their motto is "Bringing families and friends together over a box of the best cookies in the world," which resonates in a post-pandemic atmosphere where it is all about gathering with loved ones again. Another plus of the Crumbl Cookie franchise is that, unlike other eateries where the menu rotates weekly, it devises an open-concept kitchen and a signature pink box. The concept is to provide an exclusive "gourmet" dessert experience that differs from other sweet shops.
Open-Concept Kitchens
One signature of the Crumbl Cookie franchise is the open-concept kitchen. Every cookie that comes out of the Crumbl Cookie kitchen does so under the watchful eye of the customers. You can watch the cookie-baking process from start to finish. Not only is it educational and fun, it ensures that every one of their franchise kitchens is spotless, sharp, and interactive. There is nothing more satisfying than smelling cookies fresh from the oven – unless it's watching them go from dough to baked goodness with your own eyes.
The Weekly Rotating Menu
Although predictability and consistency are usually trademarks for franchises around the globe, Crumbl Cookie is going for the predictability in the unpredictability of their menu. They have over 200 different varieties of flavors that come in forms such as pie, candy, cake, and unique and innovative sweets packages of all kinds. Any time a customer walks into Crumbl Cookie, they don't know exactly what to expect – besides the freshest ingredients and the variety of choices that keep them coming back for more.
A Tech Company to Boot
Not only is the menu of the Crumbl Cookie franchise innovative, but their unique tech-driven style is also designed to offer a flawless, convenient, and savvy customer experience from start to finish. With many different ways to order, pick up, deliver, ship, and cater, they can meet just about every need that someone would have for a tasty treat any time, day or night.
The Story Behind the Franchise
Jason McGowan and Sawyer Hemsley are cousins who teamed up to become the best bakers in the world but soon found that their baking was lackluster. So after spending all the dough, they had, both figuratively and literally, they decided to ask the masses what their "perfect cookie" looked like. They tried customer-inspired recipes, gained customer feedback, and invented the cure to the same old cookie. The process only grew from there. The pair wanted to give their loyal fans something new to mull over with every visit, so they went with the rotating menu to keep it lively.
300 Bakeries in Just Three Years and Counting!
The Crumbl Cookie franchise has only been around for about three years, but it has expanded to more than 40 states and well over 300 bakeries. The family-owned feel has remained intact. That makes it the fastest-growing cookie company in America, and there is no end in sight.
The Franchise Ownership Process
Secure Adequate Capitalization
To open a Crumbl Cookie franchise, you need a minimum of $150k in liquidity.
Understand and Consider the Investment Required
Owners must consider the investment in real estate, equipment and signage, licenses and permits, uniforms, insurance, and marketing costs.
Do You Have the Necessary Experience?
Since you have to go through an interview process, it is a good idea to consider whether you have the business experience necessary to qualify before you apply for franchise ownership.
Market Availability
Many available markets have already sold out, so it's important to know what territorial limits there are in the location where you intend to open a franchise.
The Application Process
Before you can be considered, you have to submit an application that is reviewed by the Crumbl Cookie franchise team. You will receive a confirmation that your application has been received and a notification if you need to supply further documentation.
Receive Approval to Open Your Crumbl Cookie Franchise
If your background check and financial situation are approved, then you will be notified that you have met the requirements.
How Much Does a Crumbl Cookie Franchise Cost?
Crumbl Cookie franchises have fees that can be anywhere from $25k up, with a total investment cost anywhere between $227k to $568k and a liquid cash requirement of $150k.
The Total Initial Investment for Crumbl Cookie is $227k – $568k, with ongoing royalty fees of 8% and ad royalty fees of 2%.
---
Is A Crumbl Cookie Franchise Right For You?
If you are ready to hop on the cookie bandwagon but do it differently, then a Crumbl Cookie franchise might be the perfect solution. Enjoy watching people's faces light up with delight while offering something new every week. Being a Crumbl Cookie owner is not only a great way to accumulate wealth for your financial future; it's also a fun way to enjoy a better work/life balance. For more information about how to become an owner, contact Frannexus to help walk you through the process to find out if Crumbl Cookie is right for you today!
DISCOVER A BETTER WAY TO EARN WHILE LIVING
Profits are Better Than Wages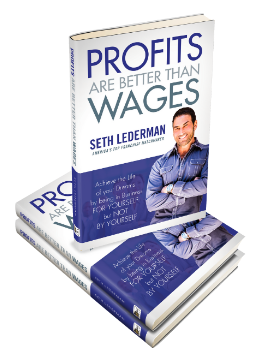 Tired of putting in hours of hard work while someone else benefits? You can earn money in a way that fits your lifestyle rather than the other way around.
In "Profits are Better Than Wages", experienced franchise advisor, Seth Lederman answers the "how" and "why" of going into business for yourself.
Get the News that Franchise Investors Want
Sign-up for FranBlog
Sign-up for occasional updates on the latest opportunities in franchising