Top Donut Franchises to Own in 2023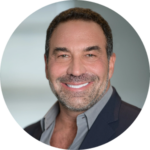 by Seth Lederman
Although Americans usually identify with apple pie and baseball, they also love a good donut! According to the most recent statistics, the consumption of donuts has not only held steady for the past decade; it has continued to inch upwards. Global sales of donuts are currently estimated to be somewhere around $16 billion and are forecasted to reach nearly $20 billion by 2028. There are over 203 million donut lovers in the United States alone, with forecasts climbing to 207 million by 2024.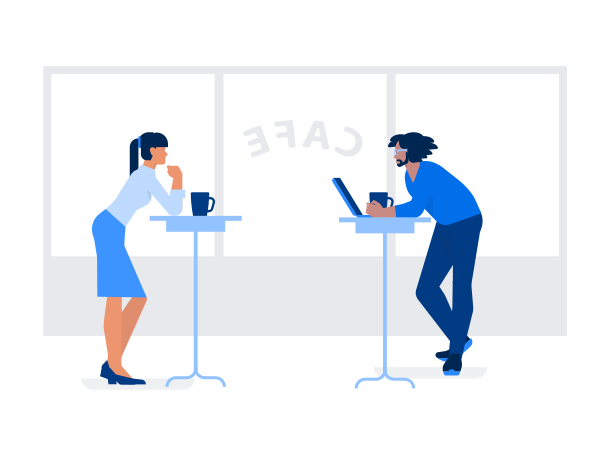 Beating Out the Donut Competition 
Almost 36% of people prefer donuts over other breakfast products, with muffins and bagels taking up 24% and 10% respectively. Although they're heavily in demand, a donut still only costs about $4, but will likely keep pace with the cost of living increasing. 
Most consumers (87%) prefer to get their donuts from national chains instead of getting them at the local grocery store, with the standard age of consumers being in the 30- to 49-year-old range. Right now, an average American will likely have about 31 donuts or more a year, with some eating two or three a month. 
Why a Donut Franchise Might Be Your Ticket to Wealth Accumulation
When looking for a franchise to buy, you want to find one that won't come and go because they are a trend. Donuts have been around for decades and have only grown in popularity, without any indication that they will be going anywhere any time soon. That makes a donut franchise a great choice for stability and profitability for the average investor. 
The old mainstays like Dunkin Donuts and Krispy Kreme will almost undoubtedly stick around, but there are some new kids on the block that you might want to research to find the best fit for you and your goals. 
With the volatile nature of today's economy and people pulling back on spending, they are still likely to splurge on the $5 treat. In fact, it will probably become an inexpensive self-treat. The donut business is about as close as possible to being recession-proof. 
With newer flavors and recipes coming to market and boutique donut shops popping up, the market will only continue to branch out and attract more people. Finally, another reason that a donut franchise might be the best investment ever is that there are plenty of new franchises to choose from.
The Best Donut Franchises to Own in 2023
Dunkin Donuts
When it comes to brand recognition and popularity, you simply can't beat Dunkin Donuts. America truly does run on Dunkin and frequently does daily, some even twice a day. They currently rank in the top position for brand loyalty and coffee and have for the past 14 years and counting.
Dunkin Donuts is also a forward-thinking company, catering to the Next Gen upgrades in 2018 by downgrading their stores with energy efficiency that cuts back on their carbon footprint by as much as 33%. They sell 3.3 billion holes and donuts yearly and have 70 different varieties to choose from. 
Consumers also have the convenience of an app that gives you loyalty points and ordering ease that nearly 13 million people now use. Dunkin Donuts has been in existence since 1957 and currently has 12,900 outlets and growing. 
The requirements to own a Dunkin franchise are that you have $250k in liquid assets and a total net worth of $500k. Startup costs are anywhere from $100k to $1.6 million depending on real estate, with franchise fees being anywhere from $40-90k and varying by location. 
Krispy Kreme
Krispy Kreme found a following by turning on their fresh donut sign to tell their customers when the donuts were fresh out of the oven. Their brand loyalty is tied to their desire to offer superior quality customer taste and consistency. Their Original Glazed Doughnut recipe was first used in 1937 and although altered slightly, it really hasn't changed in 80 years. 
Krispy Kreme prides itself on delivering the freshest doughnuts on the market; unlike other doughnut chains, they make doughnuts twice a day to increase the fresh factor for customers. Franchises have been around since 1947 and have grown to over 1,600 outlets. A Krispy Kreme franchise requires a liquid capital investment of $300k and a total net worth of $2M. The franchise fees run anywhere from $12.5-$25k with royalty fees of 4.5%. 
Shipley Do-Nuts
Shipley Do-Nuts offers over 60 different varieties of donuts, which all start with potato and whole wheat flour. Shipley also offers kolaches, which is a pastry that is filled with cheese, meat, eggs, etc. as a "pigs in a blanket" option. SHIPLEY stands for service, hospitality, integrity, passion, leadership, energy, and yummy, and has been franchising since 1987. 
It originally started in Houston but has spread to nine additional states and counting.
Those who want to own a Shipley Do-Nuts franchise require $200k with a net worth of $600k. The franchise fees are about $35k, with a total investment of anywhere from $440k to $700k. 
Peace Love & Little Donuts
A hippie spin on the donut tradition is the vibe of Peace Love & Little Donuts. Providing just a bite, they are smaller than traditional donuts, and good things really do come in small packages! The peace sign of their logo is followed throughout the decor. 
Originally founded in 2009, they began franchising in 2016. There are now 30+ outlets in the US. The initial investment required is $121k to $235k, with an initial franchise fee of $40k. From there, royalty fees total 6%, with an additional advertising fee of 1%.
Duck Donuts
Ollie the duck is the brand symbol for Duck Donuts. It offers signature vanilla cake donuts that are not made until a customer orders them. From here, you can add on different sugars and glazes with toppings galore. 
Duck Donuts has been around since 2016 with the number of outlets growing to more than 120 throughout the US. It is the custom-designed donut options that really keep people coming back for more. 
To be a franchise owner, you need a minimum of $155k liquid capital, a total investment of about $300k to $475k, and a minimum net worth of $350k.
Randy's Donuts
Straight out of LA, the original Randy's dates back to 1952 and was made popular by celebrity stop-ins. They just began their franchising opportunities and are popping up all around Southern California. 
Randy's offers 57 various flavors of donuts and they are all handmade, not with a machine rollout. Currently, their reach is about 13,000 donuts sold daily, and they have 20 locations in the US. The iconic oversized rooftop donut is the donut equivalent of McDonald's golden arches.
The starting investment needed to open a Randy's Donut location is $365k, with a net worth requirement of $1M and liquid cash requirement of $300k. The initial fees are $35k with an ongoing royalty fee of 5% and advertising fees of 2%.
DonutNV
DonutNV is a satellite mobile unit selling hot mini donuts straight out of the cooker and is jumping on the food truck mania bandwagon. They go to different events, festivals, and fairs and usually have local stations when they aren't in transit. 
The allure of DonutNV for many franchise owners is that you get to work when you want and take off when you want, which is a great way to find work/life balance. They have just 12 locations and growing, so now is a great time to get in. You need liquid capital of $50k and a net worth of $250k to become a franchise owner, with a total investment of anywhere from $175k to $245k and a franchise fee of $49,500. 
Hurts Donut Company
A true grassroots company, the Hurts Donut Company was the brainchild of a husband and wife team. After buying all of their equipment used from Craigslist and teaching themselves, they had about $7 remaining. They offer 70 varieties of oversized donuts. Franchising since 2015, they no longer only have $7 to their name. 
The total initial investment to become a franchise owner is anywhere from $502k to $819k, with an initial franchise fee of $35k, a net worth of $500k, and a cash requirement of $250k. They do offer a 10% franchise fee discount for veterans, and all the ongoing royalty fees are 7% with advertising fees of 2%. 
Doughnuttery
Doughnuttery differs not because they offer hot and fresh, but more for their mini design, proprietary sugar concoctions, and exotic and unique ingredients. Growing steadily since they began franchising in 2018, they are one to watch where you can get in on the ground floor. 
The initial franchise fees are $30k, with a total investment of anywhere from $175k to $321k. You need a minimum net worth of $500k and a cash requirement of $250k. The royalty fees are 6% with an additional ad royalty fee of 2%.
The Donut Experiment
One of the newest and greatest kids on the donut block is The Donut Experiment – and guess what? The experiment worked, and it's a hit! It may not be exactly new – the Donut Experiment has ten years and counting under its success belt. Unlike other donut chains, it prides itself on being a "boutique-style coffee and donut" shop. 
The donuts are all made fresh, visible to customers who can hand-pick which toppings they want. The Donut Experiment's donuts are considered "cake-based" as opposed to other donut makers who are yeast-based, with the market being about 50-50 of each.
Another main feature of The Donut Experiment is that they are heavily focused on community and get involved in events and festivals by putting their catering capacity to work. They also have delivery, catering, and made-to-order options for both their donuts and coffee bar selection of cappuccinos, hot lattes, and espressos. 
The franchise is very involved throughout the real estate selection, build, and operational stages. They also help with marketing and branding, using social media and other types of targeted promotions and loyalty programs. And they are committed to helping train and retain talent by assisting with all aspects of staffing. 
The franchise is a semi-absentee business model or an owner-operator one, which means you can either own and operate the franchise or take a backseat approach. Owners are required to have a liquid investment of $100k and a minimum net worth of over $550k with an overall investment of between $275k and $330k with hopes that owners will branch out to more units.
Final Thought on Donut Franchises
If you are looking for a franchise to invest in, donuts are the way to go. America has had a taste for donuts for decades, and the craving for them doesn't seem to be going anywhere. 
The key to being a successful franchise owner is finding an option that is recession-proof and one that offers good growth prospects for your individual wealth. Whether it is Dunkin Donuts or one of the many other donut franchise opportunities, there is probably one calling your name. Contact Frannexus to get started on your new venture with a donut franchise or one of the many, many other opportunities out there today!
DISCOVER A BETTER WAY TO EARN WHILE LIVING
Profits are Better Than Wages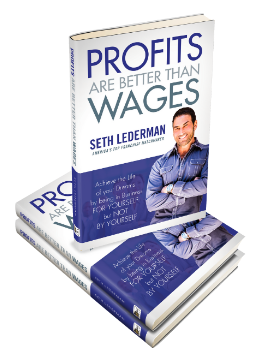 Tired of putting in hours of hard work while someone else benefits? You can earn money in a way that fits your lifestyle rather than the other way around.
In "Profits are Better Than Wages", experienced franchise advisor, Seth Lederman answers the "how" and "why" of going into business for yourself.
Get the News that Franchise Investors Want
Sign-up for FranBlog
Sign-up for occasional updates on the latest opportunities in franchising