Top 11 Oil Change Franchises to Own in 2023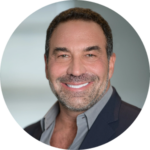 by Seth Lederman
New Year's is a time to reflect on where you are and where you want to be. If you are in a position where you feel undervalued, have no potential to excel, or are just plain unhappy, then 2023 might be your year to be a business owner and begin to accumulate wealth for yourself and future generations.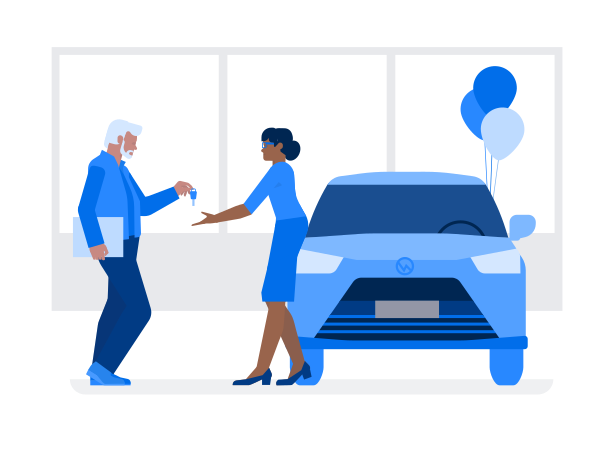 Although most people shy away from opening a business due to the grim statistics about certain industries and their startup survival rates, franchise ownership is different. Franchise ownership comes with many benefits that you don't get with traditional startups; chief among them is that you need little to no industry expertise, training, or knowledge to switch gears and try your hand at something you find exciting.
Franchise ownership doesn't guarantee success, and the one that you choose is critical for both your personal and economic success and fulfillment. With so many options to choose from, however, it can be overwhelming. The key to entering a lucrative market is doing your research, examining a franchise's financials carefully, and understanding how much time, resources, and energy a franchise will take to make it successful.
Why Not Consider an Oil Change Franchise for 2023?
According to the latest statistics, the Oil Change Service industry takes in over $9.9B in total revenue in the US. Many oil chain franchises gross nearly $250k a year, which means that the average owner can expect to earn anywhere from $75k to $80k in profits annually. And the oil change industry growth rate was expected to increase by over 6.3% last year alone. Overall, the market size has consistently grown an average of 5.3% per year from the years 2017 to 2022.
Forecasts for the upcoming years are just as encouraging, with the market size of oil projected to increase at a rate that is faster than the economy as a whole. One of the reasons that the oil change service industry is experiencing such an uptick in market growth is because the total number of miles that people travel continues to increase, making the demand higher for independent units both around the US and globally. Currently, the oil change service industry has a market size that has grown faster nationwide than any other service sector, except for Public Administration.
It used to be that car owners only had two options for an oil change: the dealership or do-it-yourself. Many people are enjoying the convenience of not having to schedule an appointment, high dealer prices, and long waiting times for service. If you are looking to start on a new lucrative path, then franchising might be the way to go. With competition rising for market share, however, it is important to thoroughly research the oil change service you are considering and see how it ranks against other similar establishments before deciding.
1.
Jiffy Lube
Among the most popular oil change service chains with the most brand recognition is Jiffy Lube. The franchise has been around since 1979 and began as a response to full-service gas stations going out of business in favor of the self-service model, leaving motorists with very few options for oil change service.
Jiffy Lube was originally owned by the founder and independent proprietor and later acquired by Pennzoil-Quaker State Co. in the 1990s, and then it switched hands again to the Shell Oil Company in 2002. The franchise fee for a Jiffy Lube is $35k with a total investment of upwards of $70k, but you get the brand name and marketing that comes with one of the largest and best-known oil change providers in the nation.
2.
Valvoline Instant Oil Change
Valvoline isn't just an oil change service; they are the makers and distributors of oil in the US. Created in 1968, Valvoline purchased quick-lube centers located throughout New York, Michigan, and Minneapolis. It wasn't until 1988 that the company began to allow franchising.
The concept that Valvoline sells that others don't is that they started with the Valvoline name as an established oil product. Today there are over 900 VIOC locations that run from East to West Coast serving over nine million motorists. The initial investment to buy into the Valvoline franchise is more than $162k, with a franchise fee of $30k.
3.
Meineke Car Care Center
The Meineke Car Care Center falls within the oil change service sector, but they provide more than just oil changes. Meineke has become synonymous with car repair, with over 92% of polled Americans familiar with the brand. It is a company that has held a good share of the automotive repair industry for 45+ years and has over 1,000 locations.
The annual sales for Meineke are over $327B and growing. Beyond oil changes, they also offer exhaust service, lube and oil, brake service, front alignment, strut and shock service, and many other automotive repairs. The company started as far back as the year 1972 and began franchising that same year.
Meineke is one of the more selective franchise establishments, requiring a net worth of over $1M and liquid assets that total $500k plus. The advantage that you get with owning a Meineke shop is that it isn't just a share of the oil services market that you will dominate; you will have a good share of all car repair markets.
4.
Take 5 Oil Change
Take 5 Oil Change is one of the newest kids on the oil change service block. They differ from other oil change centers because they have a more hospitality-industry approach to their service. The business model of Take 5 is focused on making sure the customer experience is enjoyable rather than mundane.
Their drive-through oil change process is what has earned them over 500 locations that span over 18 different states. They have been growing steadily for 35 years and are one of the few options pre-COVID that allowed customers to stay put in their cars.
The Take 5 brand only hires friendly staff, and they are sticklers about time management and efficiency. There are also no upselling benefits; they provide free top-offs and military and rideshare discounts. The total investment to own a franchise is upwards of $210k with a franchise fee of $35k, making it a moderately-priced franchise to invest in.
5.
Luby Dudes
The Luby Dudes brand has been around since 2018 and began franchising in 2020. The owner's dream was to provide a simple way for people to obtain regular car maintenance without an appointment. The franchise offers comprehensive training that encompasses over 30 years of automotive expertise and uses the best products in the oil change industry.
After just five years in the industry, the brand has grown to over 150 locations in 11 different countries. The total investment required to own a Luby Dudes is somewhere around $79k with a franchise fee that is below average at $25k.
6.
Indy Lube
Indy Lube is an oil change service that specializes in fluids for both the light industrial and passenger vehicle markets. The brand provides an upscale facility that has a full reception room, including television, so that customers can get comfortable. They also give a two-year and 24k-mile warranty on any service that they perform.
The Indy Lube full-service oil change isn't just an oil change; it involves a 20-point fluid and safety check. The original Indy Lube began in 1986, with franchising starting in 1989. The total investment to own an Indy Lube franchise is around $250k with a franchise fee of $7500.
7.
Costa Oil
The Costa Oil brand identifies with exceptional quality customer service combined with quick oil changes – with the emphasis being on "quick" without sacrificing quality. They are designed with either one or two bays built from fabricated modular units which you can either purchase upfront or lease as an owner, depending on the investment you want and have to make.
They differ because they don't believe in upselling to customers, especially when it comes to things that they don't need. The total investment is on a sliding scale depending on the varying levels that you want to lease or purchase.
8.
Dipstx
The Dipstx franchise offers more than just oil changes; they also have a tire rotation, brake pad inspection & replacement, filter replacement, and windshield wiper replacement services offered at every location.
The brand began in 2016 and started franchising in 2020. The difference that a Dipstx oil change service offers is that it is a mobile unit, so it is on the go. The allure of being able to bring oil change service to the customer is a convenience that many motorists appreciate.
When you become a franchise "owner," technically you partner with Dipstix and they provide you with marketing and ongoing support. The total investment needed to buy a franchise is about $50k, making it one of the lowest of all oil change services with a franchise fee of $25k.
9.
Grease Monkey
The Grease Monkey franchise not only does oil changes; they offer other motor repair services including air filters, air conditioning, battery, check engine light, fuel filter replacement, lighting, radiator services, and several other mechanic repairs and services. Grease Monkey was founded in 1978 and has been franchising since 1979.
From 2011 until 2020, the number of locations has skyrocketed from 245 to over 500. The average net sales of a Grease Monkey are $1.4M with over 2 million customers served in 2020 alone. You have to have a net worth of $450k and liquid cash of $250k to qualify for ownership, but with such a high rate of return on your investment, it might be one of your best options.
10.
SpeeDee Oil Change
The SpeeDee Oil Change offers a signature 17-point oil change service and also has a host of other services that they offer including car tune-ups, brake, and tire alignments, etc. It operated as a subsidiary of Midas up until 2017, when it changed names to SpeeDee.
It was originally founded in 1980 and has been an established franchise since 1982, with the number of locations currently standing at over 100 both in the US and abroad. The financial requirements to own a SpeeDee Oil Change include having a net worth of over $450k, a credit score of 680 or more, and a cash investment of $250k. The franchise fee for owning a SpeeDee Oil Change is $39,900, with royalties of 6% and an advertising contribution of 6%.
11.
Spiffy Green
Spicy Green is an environmentally sound franchise with a focus on eco-friendly oil change services. It also has add-ons like new filter services and car wash and interior detailing. The interior detailing includes a sanitizing and disinfecting service. The brand Spiffy Green places a heavy emphasis on its commitment to the environment by recycling tires and all other materials that it can.
Started in 2014, the Spiffy Green name has been going and growing strong ever since. Their proprietary technology safely recycles and removes oil and water and turns used tires into power. To buy a Spiffy Green franchise, you need a minimum of $50k in liquid cash and you can expect a total investment of anywhere from $100k – $200k. They offer a veterans discount of 10% off the franchise fee.
Just a few decades ago, there were only two main options for an oil change and that was to make an appointment with a dealership or to do it yourself. In the 1970s, as a response to gas prices and full-service centers converting to self-service, Jiffy Lube led the charge for quick oil changes without an appointment, and many others have since jumped on the bandwagon. If you want to make a change for the new year, then consider investing in an oil change service franchise.
The forecasts for growth look like they are pretty much recession-proof, so if you are going to invest in uncertain times, then an oil change business franchise might be your golden ticket. At Frannexus, we help match franchises with our clients' overall financial and personal goals to ensure that they have the best chance for success – in the coming year and beyond. Contact us today to discuss how we can make your franchise-owning dream a reality for 2023!
DISCOVER A BETTER WAY TO EARN WHILE LIVING
Profits are Better Than Wages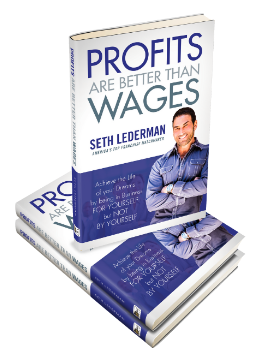 Tired of putting in hours of hard work while someone else benefits? You can earn money in a way that fits your lifestyle rather than the other way around.
In "Profits are Better Than Wages", experienced franchise advisor, Seth Lederman answers the "how" and "why" of going into business for yourself.
Get the News that Franchise Investors Want
Sign-up for FranBlog
Sign-up for occasional updates on the latest opportunities in franchising