14 Best Fast Food Restaurant Franchises to Own in 2023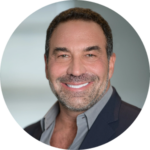 by Seth Lederman
According to recent statistics, 45% of Americans go out to eat multiple times a week, with 20% going at least once. This year alone, the projected annual sales of the restaurant industry will topple $865 billion, which is equal to 4% of America's overall gross domestic product. In 2022, Americans will spend 33% of their income on housing, nearly 16% on transportation, and close to 13% on food. As we head into 2023, even with the soaring cost of living, the average American will most likely not cut back on their hunger for eating out.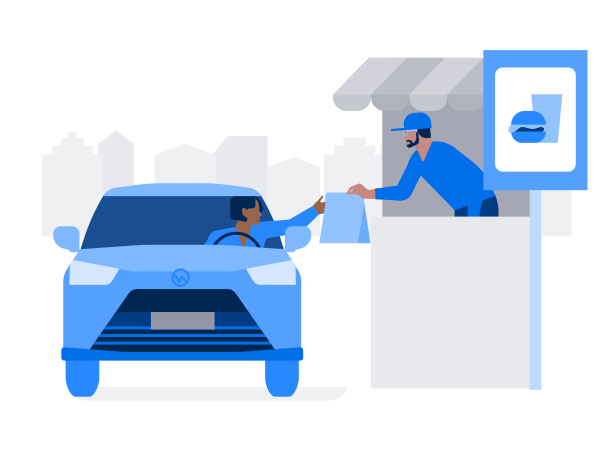 What About Independent Restaurant Owners?
The statistics for restaurant owners are not all that rosy. In 2023, it is estimated that 60% of all restaurant start-ups will not make it financially to their first-year mark, with a whopping 80% not finding success in the first five years of operations. Fast-food restaurants make up the largest segment of the franchising industry by generating $241 billion dollars, and restaurant franchise owners earn an average of $82k a year. As we head into a new year, should you resolve to find a franchise to start accumulating wealth and find a better work/life balance? And if the answer is yes, which franchises are the best to consider for the year ahead?
The Top 14 Best Fast Food Restaurant Franchises to Own
There is no doubt that franchise restaurants have a much higher likelihood of success than new start-ups due to their proven business model, varying levels of support, and brand-name recognition and loyalty, but they don't all find the same rewards for owners.
The key to finding the most lucrative restaurant to invest in is finding one that is within your means and that fits your goals, personality style, and the time you have available to spend. Heading into 2023, these are the restaurants to pay attention to and perhaps consider investing in for a prosperous future.
1.
McDonald's
McDonald's is more of an American icon than baseball and apple pie, and it doesn't seem that the chain will experience a slow-down anytime soon. Forecasts say that the ever-popular fast-food franchise will not only survive; it is positioned to hit a new high. Due to reduced sales over the previous couple of years, the organization has put it in high gear to enhance its brand and be more competitive.
Changes include accepting Apple Pay, offering perks and coupons for joining their online app, and keeping lines moving with their self-order kiosks, which have made huge strides for an entirely new audience. Although they require a minimum of $500k in liquid assets for an owner to even apply which will price many out of the startup business loan sector, the total that you have to invest can vary from location to location.
The initial fee is the same no matter where you land: $45k, with the pre-opening and equipment costs typically being in the $1.5M – $2.5M range. It might not be an option for all, but if it is one for you, it is worth investigating!
2.
Dunkin'
The slogan "American runs on Dunkin'" isn't just a catchy phrase. When they dropped the Donuts and began to focus on refreshments as an alternative to coffee, switched to a more sustainable platform, and tapped into healthier choices, they found a new, more diverse calling.
They continue to excel in offering less expensive coffee options than Starbucks. Like McDonald's, however, it takes liquidity to make liquid in this case. It isn't quite as expensive as other restaurant franchises in comparison, though.
3.
Taco Bell
Another American mainstay looks like it is going to be sticking around indefinitely. A Taco Bell franchise allows you to be a full owner and will be continually upgrading, innovating, revamping, and adapting to changing attitudes and tastes. The franchise is one of the best to offer support and take advantage of bulk purchasing for food and paper supplies.
They also provide the marketing and advertising that individual units need to excel. Although the company is upgrading its brand and doing some major overhauls on consumer perceptions, it is still one of the most highly recognized brands in the US and beyond. Currently, there are over 350 franchise owners, and it requires an initial investment of anywhere from $525k to $2.6M and beyond.
4.
Sonic Drive-In
A throwback to the fifties-style diner, Sonic Drive-In is gaining leverage in the fast-food industry. They provide world-class training and support that starts the minute you sign on the dotted line. The organization helps with site selection, construction and design, grand opening promotions, and ongoing support for as long as you are a Sonic Drive-In franchise owner.
What sets Sonic Drive-In apart from other fast-food drive-ins is its commitment to friendly customer service, which has allowed them to experience some significant growth. Brand recognition has been fostered over the past several years, with more franchises opening and enhanced marketing and advertising support.
The average owner saw an increase in profits in 2012 from $1.1M to $1.3 million in 2017. The original fees are just $45k and the overall initial investment is anywhere from $1.1M to $2.4M.
5.
East Coast Wings & Grill
Americans can't get enough wings, and East Coast Wings & Grills is just one of their favorites. The restaurant is known for its full-service dining and casual atmosphere, not to mention its award-winning restaurant concept. The first East Coast Wings & Grill was opened in Winston-Salem, NC in 1995 by two guys who thought they could do wings better.
The restaurant is heavily focused on sports and has over 60 different wing flavors to choose from, with the food being prepared on-site daily. It has earned a positive rating for those who have taken a chance on opening their own unit and maintained a strong sales-to-investment ratio. You have to have liquid capital totaling more than $150k to even be considered, with a total investment needed of $680k – $1.2M
6.
Another Broken Egg Cafe
Breakfast food offers the highest rate of return of any meal served throughout the day. Another Broken Egg Cafe is a Southern-based company that offers breakfast, lunch, and brunch. Originally founded in Louisiana in 1996, it has been growing strong ever since. The key to their success is the chef-inspired food offerings that use traditional breakfast foods but adds a spicy twist that caters to adventurous foodies and non-adventurous alike.
Since they began franchising in 2004, they have grown to over 70 different locations in more than a dozen states, with an average sales projection of $1.4 million at each location. The initial cost for investment, however, is nothing to sneeze at.
You need a minimum of $800,000 to open one unit, have the means to open an additional three stores, and they favor people who have a net worth starting at $1.5M. If you have the means, then you should consider opening another one, and another one…
7.
Taziki's Mediterranean Cafe
The world has embraced Mediterranean food – not just because of its known health benefits, but because it tastes amazing! The motto of Taziki's Mediterranean Cafe is "to bring Mediterranean dining to every neighborhood across the country," and they are well on their way. The brand is a combination of Mediterranean and Greek dishes that tout fresh and healthy ingredients.
Its casual and family-friendly ambiance makes it less of a "fast" food and more of a sit-and-enjoy one. The brand started franchising in 2013 and now has over 91 locations around the nation.
Taziki's Mediterranean Cafe has shown steady and proven profit growth and has a reputation of goodwill for giving back to the communities that they serve. The initial investment is somewhere around $460k – $830k or over without a cash requirement, which makes it possible for the average Joe to be an owner.
8.
Checkers & Rally's
Checkers & Rally's has been in the fast-food industry and holding its own since it was founded in 1986 and subsequently franchised in 1989. It is to date the largest double drive-in in the US. Their brand exemplifies the principles of being highly efficient, maintaining a high cash flow, and having an eco-friendly footprint.
The chain can operate in one of three ways, drive-thru, carry-out, or walk-through. It is also known for its design, which allows for quick construction and reduced development costs. An owner must have $250k cash on hand with an initial investment of anywhere from $725k – $2.0M to be considered.
9.
Culvers
Culvers believes that "it's a better brand of beef that makes the Culver burger better," and of course, they believe in custard for all! The chain is committed to offering specialty burgers and has been a staple in the Midwest, particularly in Wisconsin, since it was founded in 1984.
There are over 800 current locations across the US. One of the advantages that Culver offers is comprehensive training that comes with a list of required guidelines to help maintain quality control. It is one of the most profitable fast-food chains in the industry.
The initial investment remains particularly high at anywhere from $2.5M to $5.5 and a cash requirement of $500k – $750k, but for those who have the means, the gross revenue is about $3.3M per unit.
10.
Chick-Fil-A
A Southern-based fast-food restaurant that has exploded across the nation is Chick-Fil-A. It is quickly becoming as much of a staple in households as the likes of McDonald's. Chick-Fil-A has a slightly unorthodox franchise model, whereby the owners technically don't "own" their location. They also are full-time operators and managers at their particular units.
The start-up of a Chick-Fit-A only takes an upfront investment of $10k, but there are very strict standards that an "owner" must live up to professionally, personally, and religiously. So, why would anyone want to invest in being a Chick-Fil-A franchise owner?
The price can't be beat and allows the average wage-earner an opportunity to be a business owner. For those who put in the hard work and commitment, the average salary is anywhere from about $200k or more. The biggest drawback is that once you are done and want to retire, you have nothing to sell or recoup for all of your years of ownership.
11.
Domino's Pizza
Domino's Pizza first made its name as the fastest pizza delivery, guaranteed. They now have over 17,000 locations worldwide. The story behind Domino's started in a small town in Michigan with two brothers and an idea to make pizza that was both quick and good.
Domino's has a franchise brand and recognition that allows them to thrive in the industry, and the estimated franchise fee is minimal at $25k with an initial investment upfront anywhere from $150k to over $500k. For those who take the plunge to be a franchise owner, however, the rewards are ownership and an average salary of $95k annually.
12.
Tropical Smoothie Cafe
The Tropical Smoothie Cafe has been making steady and consistent strides in the fast-food industry since it came on the scene in 1997. They now have over a thousand franchises across the US. Their brand relies on fresh ingredients and light taste. The bright and tropical decor lends to the health-conscious menu, and they set themselves apart from other fast foods by straying away from burgers and fried foods.
The franchise fee to open a Tropical Smoothie Cafe is just $30k, with the average cost to start up a franchise totaling around $400k. As Americans' tastes grow for healthier alternatives, many will be looking to franchises like Tropical Smoothie Cafe for a better option over many fast-food chains.
13.
DelTaco
DelTaco is where American Mexican meets traditional Mexican. It has been selling tacos to the public since the 1960s, along with 24-cent burgers. Currently, there are over 600 locations in the Midwest, South, and West. DelTaco is a brand that is known for cheap deals and an entire menu section that is under $2, which will sit well with many Americans as we head into a time of soaring costs of living.
Whether you like burritos, crispy chicken, or their guacamole, you are sure to love the cost of dinner for the entire family. The franchise fee to try your hand at ownership is low at $35k and you need a total net investment upfront of anywhere from $800k – $2M.
14.
Friendly's
If you have not heard of Friendly's, you are not alone. The franchise has remained small and centered on the East Coast, although it started in 1935 as an ice cream shop. Friendly's is the epitome of family-friendly, fair-priced, and popular American foods. Recently, Friendly's switched ownership, so there are hopes that the new leaders will try to branch out more and grow as a thriving franchise.
People enjoy their signature ice cream flavors and iconic look, and the territories for locations are wide-open. To own your own Friendly's restaurant, you need to pay an initial franchise fee of $35k with a total investment of anywhere from $140k upwards of $1.9M, so there is a wide range of ways to invest.
As we head into 2023, many will resolve to start a new business and enjoy wealth accumulation and a better work/life balance in the year ahead. If you are looking to open a new business, then consider a restaurant franchise. Forecasts for the year ahead seem to mimic the growth of fast-food consumption and the desire for new flavors and healthier choices, along with the same old classics. For help deciding what type and which franchise suits your goals and needs best, the experts at Frannexus are here to help. Contact us today and start the New Year in a whole new direction.
DISCOVER A BETTER WAY TO EARN WHILE LIVING
Profits are Better Than Wages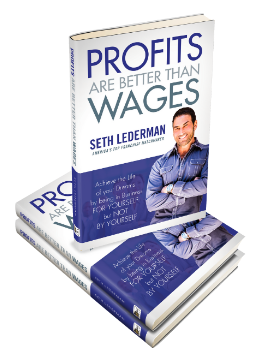 Tired of putting in hours of hard work while someone else benefits? You can earn money in a way that fits your lifestyle rather than the other way around.
In "Profits are Better Than Wages", experienced franchise advisor, Seth Lederman answers the "how" and "why" of going into business for yourself.
Get the News that Franchise Investors Want
Sign-up for FranBlog
Sign-up for occasional updates on the latest opportunities in franchising