10 Best Home Service Franchises to Buy in 2023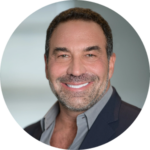 by Seth Lederman
According to recent statistics, the home services market is expected to grow as much as 19% from 2019 to 2026, and although the pandemic put a slight kink in its continued growth, it quickly rebounded and has been climbing steadily since. As a whole, the home services sector makes up a $600 billion market, driven by a variety of factors including ease of online booking, the natural decline of appliances and home systems, homebuyers looking to build equity, the average homeowner having less time to attend to things themselves, and an aging Baby Boomers population.
Baby Boomers currently control as much as 70% of the disposable income in the US, with 45% or more having combined household earnings of over $100k.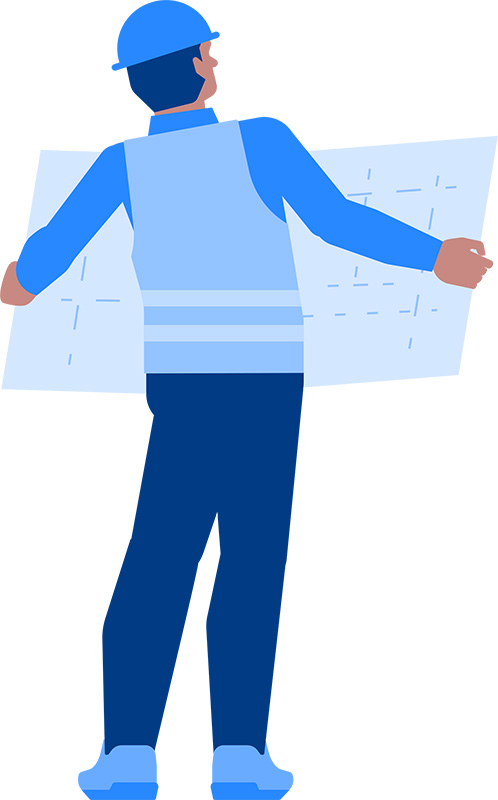 Is a Home Services Franchise a Good Investment?
With the highest earners in the country also being the ones with the most income to burn and the least time to spare, the demand for home services will likely experience unparalleled growth.
When you add to it that the same aging population will soon need elderly home health care services, there is really no reason to believe that home services will reach their full potential or shrink in the near or long term, making it one of the safest franchise bets. But not all home services are equally profitable or easy to break into. The home service that you choose will be a great determinant of success.
Why Franchising Home Services is the Best Way to Go
Before home services began franchising, it was an industry that was marketed by independent business owners running and operating their practice with a few workers or apprentices underneath them to ultimately carry on the company name and brand. Therefore, in the past, the only way to become a part of the home services industry was to be trained in a specific trade area.
Home service franchises differ because anyone can own a franchise in the home service industry without having any background, certification, or skills in the market. Most home service franchisors are willing to provide enough support, training, and instruction to enable anyone to become an owner and be successful, pending an entrepreneurial proclivity.
Home service franchises also come in a variety of different operational models, from absentee to semi-absentee to owner-operator, depending on the involvement you want to have, your background and skill, and your level of time commitment, making it a viable opportunity for the average investor. With so many different types of home services to choose from and levels of both money and time required, there is likely an option for everyone at some level.
Top Ten Home Service Franchises to Consider for 2023
There are hundreds to thousands of home franchise opportunities to consider, each with advantages and disadvantages as well as minimum requirements. Overall, however, some franchises appear to be leading the charge as we head into a new year.
1. Solar Grids
What is more attractive than harvesting your own energy and not being beholden to paying utilities? Plus, if you harvest the energy via solar, you can sell "back" the energy you have saved up. Solar power is just beginning to go mainstream due to people's desire for independence as well as being eco-friendly. Solar Grids is currently the largest solar franchisor globally. It also offers three different franchise models to choose from.
The first option is to begin an installation franchise where the franchise itself handles the sales side, the permitting, provides equipment, and they also take care of the utility approval. The other option is to begin as a sales franchise, focusing only on selling the system. Finally, you can operate both the sales and the installation.
Solar Grids currently has 50 franchise locations around the US, so competition remains low. With the advances in solar power and public information about its advantages, it is expected that as many as one in seven homes will opt for solar power by 2030. Even more convincing, it is a recession-proof industry, so even if the economy gets worse, people will be searching for options that put them in a position where they can feel secure that they own their source of energy and aren't beholden to price fluctuations. There are also no training or skill requirements for any level of involvement in the franchise.
Even more attractive, the minimum cash requirement is $50k with a franchise fee of $50k and a total investment range of $25 – $110k, making it a realistic option for the average investor.
2. Budget Blinds
Budget Blinds is a recognized window treatment company that specializes in blinds, shutters, smart home solutions, shades, and drapes. They are not new to the home services industry; they have had a well-established reputation for more than 30 years.
When you become a Budget Blinds franchise owner, you can operate a scalable home-based business and deliver a high-quality product with nationwide brand recognition. Currently, Budget Blinds has over 1400 territories and they continue to provide innovative products, marketing, and advertising to grow their individual franchise units.
The current global market size of window coverings was about $10.8 billion three years ago with projections that it will grow from $12.4 to $17.4 billion from 2020 to 2028, meaning that it doesn't seem likely there will be a slowdown anytime soon. Budget Blinds has a minimum cash requirement of $84,500 with a total investment of anywhere from $140k – $211k, so although it does take a healthy investment, it is still within range for the average investor.
3. Weed Man
Weed Man is slated to be one of the top ten home services franchises in 2023. They've been in business for more than 50 years, serving over half a million customers and taking in more than $213 million in sales. The Weed Man service provides lawn care services that are environmentally friendly, along with fertilization and pest management. Forbes Magazine named Weed Man the number-one franchise to invest in, and it has been ranked #1 in service by FBR.
Americans spend over $81 billion on lawn care services annually, with 40% hiring a lawn care or landscaping company to care for their yard, which makes it a viable option both currently and well into the future. Weed Man is also an opportunity where all of the training and support are supplied. The liquid capital requirement for ownership is $100k, with a total investment of anywhere from $50k-$80k.
4. Mr. Appliance
Over the past several decades, it has become increasingly difficult to find inexpensive options for appliance repair. Mr. Appliance has been franchising since 1996, which means that they have a well-established brand and name recognition as an appliance repair leader. Mr. Appliance has consistently been ranked highly among the top home services franchises in the nation. It requires absolutely no training and has very little competition.
As we head into 2023, if the cost of living continues to soar and disposable income continues to shrink, more people will be looking for options to repair versus buy new. Without many competitors in the appliance repair service industry, Mr. Appliance is slated to be a top earner.
Unlike other franchise opportunities, the owners have the choice of either having a brick-and-mortar establishment or working from home. They offer comprehensive guidance and training and complete marketing and promotional support. The minimum cash required to own a Mr. Appliance franchise is $50k, with a franchise fee of $35k and a net worth of $150k. The total investment is anywhere from $60k – $140k.
5. Ace Handyman Services
If there is one home service that is experiencing a heyday, it is the handyman sector. Originally founded in 1998, for over 20 years, Ace Handyman Services – formerly Handyman Matters – has been consistently in the top ten franchises to invest in. Tied to the "Ace" hardware store, the brand is an iconic symbol of the original hardware store. Their services consistently rate a 4.8 out of 5, and they currently have 313 territories and counting.
Owning Ace Handyman Services allows you to switch gears without any technical skills or training background. They tout a 16-week plan for taking it from start to open. Where once there was an Ace Hardware Store on every corner helping homeowners to do it themselves, the new movement is toward hiring handymen to take care of everything from electrical to plumbing work. The estimated earnings for an Ace Handyman franchise owner is about $140k a year.
Although slightly higher than other home service franchise opportunities, the Ace Handyman franchise requires an investment range of about $112k – $160k, with a starting net worth of $250k. The biggest drawback is that the only operating model is an owner/operator, so it isn't a franchise where the owner can pursue other employment options outside of ownership.
6. Mister Sparky
Mister Sparky is a franchise where the owners retain 100% of their business ownership and they have been franchising since 2006. They currently have over 100 locations across the nation and are the largest consumer electrical franchise operator in the US.
The franchise offers fully trained certified electricians to home and business owners who have electrical issues. Mister Sparky prides itself on customer service and has a 100% satisfaction guarantee and a strict code of ethics, handling everything from small electrical issues to larger electrical upgrades and more.
Mister Sparky is attractive because they offer upfront pricing and employ local certified electricians and emergency electrical services 24/7. They also have an "on time" guarantee, which means that they won't let their customers sit and wait in an emergency. The total investment to become a Mister Sparky franchise owner is $50k to $250k, with a total investment of $81k to $191k. The minimum net worth is $250k, which is higher than other top ten home services franchises.
7. Mosquito Joe
Mosquitoes have always been irritating and can ruin anyone's good time, but in the wake of the pandemic and people being more aware of disease transmission and illness, people are searching for viable options to keep mosquitoes at bay. Mosquito Joe came on the scene just a few years ago, offering mosquito spraying that lasts up to 30 days post-application.
To become a franchise owner, you don't need any industry knowledge or training. The low-cost investment combined with comprehensive training and support make it a viable business for the average investor. There is no office space required, and if you are willing to travel, there is a season for everyone.
To date, Mosquito Joe is the latest service franchise covering nearly $2 billion in sales, which is just the tip of the iceberg. There is no indication that the demand for pest control will end anytime soon; it's more likely to grow as fears of West Nile, Zika, and other transmittable diseases become growing threats around the world.
The minimum cash requirement of owning a Mosquito Joe franchise is $50k with a net worth threshold of $250k and a total investment of $100 to $150k, making it a mid-range franchise investment to consider.
8. Koala Insulation
Koala Insulation was first established in 2018 as an eco-friendly company committed to reducing energy costs and homeowners' carbon footprint. Koala Insulation provides insulation products for both home and business owners with a spray and blown foam insulation product that can save the average property owner anywhere from 5% to 10% annually on their heating and cooling costs.
The goal of Koala Insulation is altruistic in attempting to reduce greenhouse gas emissions for businesses and homeowners in the US, and they provide a lifetime warranty and yearly inspections to those who invest to prove their cost savings from year to year.
Koala Insulation has a proprietary product that is both fire- and pest-resistant, which is very attractive to property owners looking for eco-friendly pest control means and a way to reduce their energy consumption.
They offer scalability that allows owners to either have a semi-absentee or owner-operator model approach. Owners are not required to have any industry training or knowledge to excel; all the training and support are provided to get operations up and running.
The minimum cash requirement to buy a Koala Insulation franchise is $100k, with a net worth requirement of $250k and a total investment that ranges from $120k to $160k. They offer both single and multi-unit offerings, with the goal that owners move into a multi-unit operation.
9. Glass Doctor
Whether it is auto, home, or business glass, the Glass Doctor is on call to take care of your needs. Glass Doctor can repair windows, storefront glass, and automotive windshields and comes straight to the consumer. Originally established in 1962, the franchise got started in 1977.
They continue to be the industry leader for glass of all types and offer comprehensive training and assistance to franchise owners. Their online support, including easy scheduling, allows franchise owners and employees to manage their tech-savvy business, which ends up saving everyone time and being extremely attractive to busy consumers.
The franchise does not require any skill or training and they offer hands-on instruction and ongoing guidance for their franchise owners. They also have a third-party hiring platform with digital and brand marketing offered at a corporate level. To own and operate a Glass Doctor franchise, you need to have a minimum of $50k liquid cash and a net worth of $150k. The overall total investment is anywhere from $158k to $300k, making it on the higher end of investment opportunities.
10. Honest Abe Roofing
If there is one trade market that gets a poor reputation for honesty, it is roofing – which is why Honest Abe Roofing is both ironic and a great business model. Honest Abe Roofing has consistently won the trust and accolades of customers. It is a sales-focused franchise opportunity where franchise owners are independent sales professionals.
Honest Abe Roofing has $2 plus million average sales per owner, with the top performer earning close to $7 million. They offer training and support, meaning that franchise owners can come from any background without any skill or industry expertise. The franchise also offers the reputation of the Honest Abe Roofing name, financing solutions, and a recession-proof plan for growth in both the near and long term.
A franchise with Honest Abe Roofing requires that you have a minimum of $70k liquid cash, a net worth upwards of $200k, and a total investment that ranges from $116k to $361k, making it a middle-of-the-road opportunity.
Final Thoughts on Investing in Service Franchises
As we head into a new year, many are looking to switch things up and take a different path. Although going it alone and starting your own business comes with a lot of risks, franchises involve slightly less risk with a proven business model for success. Many factors are in play, including a growing Baby Boomer population that will not only turn to home services out of lack of time, but will soon need home services related to elderly care.
There is no end of growth in sight or expectation that home services will soon be a thing of the past. Demand is projected to climb for the foreseeable future and well beyond.
If you are looking for an opportunity to begin the new year with a new you, then franchise ownership might be your ticket to financial and personal freedom in the future if you play your cards right. Which franchise is right for you? It depends on a variety of both professional and personal factors.
Undoubtedly, the best place to begin investigating is by tapping into Frannexus's industry expertise and proven track record for matching franchise owners with the best franchise opportunities possible. Contact us today to get started on a lucrative 2023!
DISCOVER A BETTER WAY TO EARN WHILE LIVING
Profits are Better Than Wages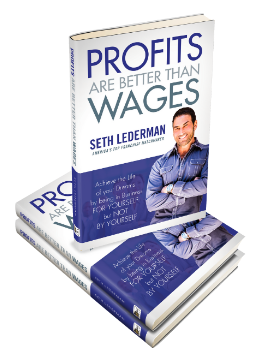 Tired of putting in hours of hard work while someone else benefits? You can earn money in a way that fits your lifestyle rather than the other way around.
In "Profits are Better Than Wages", experienced franchise advisor, Seth Lederman answers the "how" and "why" of going into business for yourself.
Get the News that Franchise Investors Want
Sign-up for FranBlog
Sign-up for occasional updates on the latest opportunities in franchising