How Much Does a Franchise Cost?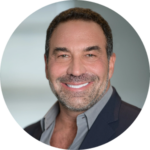 by Seth Lederman
As with any new venture, there are inherent risks. If you wonder whether buying a franchise is worth it, these are some of the benefits and downsides of franchise ownership. Only you know if it is right for you.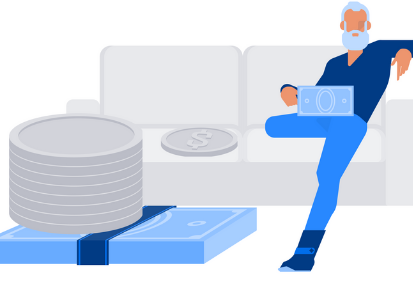 One positive came from COVID: the new perspective we have about work/home life and trying to achieve a better balance. If you want to stop trading your time to build someone else's wealth and want to be your own boss, franchising might be your best option.
As with any new venture, there are inherent risks. If you wonder whether buying a franchise is worth it, these are some of the benefits and downsides of franchise ownership. Only you know if it is right for you.
The Benefits of Buying a Franchise
Any business start-up involves risks, both personal and financial. Arguably, the only way to secure your financial future is by being a business owner and working for your benefit. Franchising is a way to be a business owner while reducing the risks that come with ownership.
A Proven Business Model
When you enter into a franchise, you already have a proven business model, and someone else has already done the legwork to build your brand. A marketing plan is in place to make your business a success before you even open your doors. Unlike other startups, you can reap the benefits much sooner.
The Support of the Franchisor
Another benefit of being a franchise owner is that you already have a good idea of the costs, so you aren't getting knee-deep into it before realizing that you need more capital than you can secure. You also have the franchisor's support; whether that means training for you and your employees or anything else needed to get you up and running, you are not going it alone.
Pinpointing the Target Territory
Opening a startup business is like flying blind: there is no road map – everything is uncharted territory, including defining your target territory. Many franchises have specific information about how territories are laid out and where your franchise may be most profitable. The success of a business is highly relative to its location and market.
Funding is Easier
With startup businesses, it can be challenging to secure the funding needed to make it a success. When you buy a franchise, traditional lenders and other financial backers are more likely to take a chance on loaning you money versus a business that is an entirely new concept without a proven track record.
"Action is the antidote to despair." – Joan Baez
The Downside of Buying a Franchise
The downsides of buying a franchise are that they can be expensive upfront – sometimes even more so than starting from scratch with a new business. Franchises come with various fees and royalties. It's essential to understand the total investment and the expected timing for seeing returns.
Less Control
For some entrepreneurs, staying on brand might feel very limiting. Depending on which franchise you buy, there will always be some loss of control compared to traditional business startups. It is critical to the success – not just of your franchise, but to all of the franchises – that you stay on brand and follow protocols and guidelines. That means that you won't be able to make significant changes to their proven systems.
For someone big on control, that concept might be a hard one to swallow. Remember, when you decide which franchise you want to buy, you are making a big commitment. If you don't choose wisely according to your financial and lifestyle goals, it could end up being a very difficult journey.
What is the ROI?
When it comes to buying a franchise, you aren't just buying into a business; you are also investing in your financial future. The investment for some franchises can be pretty steep. Since every franchise is different, the return on investment depends on which franchise you choose and how you approach the investment, i.e. if you borrow capital then your ROI will be longer due to debt that has to be serviced.. There are limitless factors impacting ROI, including things like real estate requirements and level of investment.
After speaking with current franchise owners, the best way to estimate the ROI of any franchise is to look closely at the Franchise Disclosure Document (the FDD). Franchises are required to be transparent regarding their financial health. The FDD is designed to precisely outline the terms of the franchise agreement and what obligations you will have as a franchise owner. Within the FDD, there will be information about the financial performance across the franchise system.
That information is critical to understanding what the likely financial outcome will be. Unlike other startups, having a snapshot of how a business is performing is a great tool. When you go it alone and start from scratch, there is no way to estimate the ROI because it hasn't ever been done before. Buying into a franchise has the advantage of having a "road map" and realistic expectations of where you can expect to be once you open your doors.
How Much Does a Franchise Cost?
The cost of buying a franchise varies greatly from one to the next. The best way to start your search is to get an understanding of what type of capital you have to work with. Keep in mind, you can get into your own business with a capital injection of as little as 75K, and in most cases, not more than 150K. This range would provide you with 30% of the total project cost which typically ranges between 250k – 500K of which 70% can be borrowed through programs like the SBA at very reasonable terms and interest rates.
Mobile or home-based franchises tend to be lower total investments, mostly because they don't have the costs associated with having a physical location. Those with less capital to spend might be more attracted to mobile franchises, which can cost less than $100k. High-end franchise industries like hotels can be the most expensive, requiring upwards of $5 million. Full-service restaurant franchises typically range from about $750k to $3 million, with fast food options running from about $250k to $1 million.
Before you buy a franchise, there are costs associated with professional fees to consider, like an attorney and an accountant, that need to be factored in. Also, costs like insurance, equipment, business licenses, employee training, rent, signage, landscaping, etc., all come at a price.
Next comes the franchise fee. Franchisors usually require a one-time fee for ongoing support, brand marketing, training, promotional expenses, etc. The franchise fees range from $20k – $50k but can be as much as $100k, depending on which franchise you buy, the size of the territory, the number of location licenses, and the industry it's in.
Once you open your doors for business, you pay royalties to the brand, with most franchises charging anywhere from four to eight percent of your gross revenue. Some others have ongoing assessments assigned to advertising and marketing, which range from about two to four percent.
There are usually minimum financial requirements necessary to buy a franchise. To be considered, a franchisor will look at things like:
Net Worth – Franchisors will often set a minimum amount to your overall net worth to ensure that you are financially capable.

Liquidity – As with many major purchases, there's a required down payment of non-borrowed funds or liquid capital injection, this typically covers your upfront costs, in addition to business loans taken out that will cover operating expenses.
Entry costs will vary depending on the franchise you choose. Some franchises will try to make buying in more attractive by offering things like reduced royalty payments or lower upfront fees to give you a little bit of a head start. There are also programs that will help you pay the initial startup costs; a good place to look for information about programs or discounts if you're a Veteran is VetFran.
So… Is Buying a Franchise Worth it?
For those who are looking to start a new business and have more control of their financial future and their job security, franchising is an ideal avenue. Franchises are less risky than other startup businesses because they come with a proven track record of success. However, they are not a passive investment. Any franchise that you buy will require putting in a minimum of 10 hours a week to build the business, and dig your heels in – at least at the start. Although the costs associated with franchises are typically greater than a new business plan, the payoff can be quicker, the risk lower, and obtaining capital to buy in will likely be easier.
Franchises are definitely worth it if you are looking to stop working for someone else and start building wealth for yourself. The amount of success you have depends on choosing the right franchise opportunity for your financial situation, your work/life balance, and your financial goals. At Frannexus, we help to take the guesswork out of choosing the right franchise for you. Don't go it alone. We are here to help and have the expertise to guide you to success. Contact us today and let's explore the possibilities! Call 214-347-7079.
DISCOVER A BETTER WAY TO EARN WHILE LIVING
Profits are Better Than Wages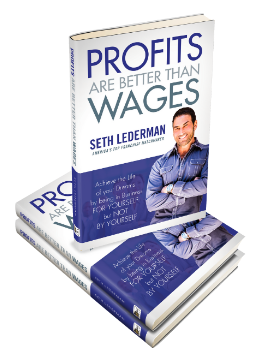 Tired of putting in hours of hard work while someone else benefits? You can earn money in a way that fits your lifestyle rather than the other way around.
In "Profits are Better Than Wages", experienced franchise advisor, Seth Lederman answers the "how" and "why" of going into business for yourself.
Get the News that Franchise Investors Want
Sign-up for FranBlog
Sign-up for occasional updates on the latest opportunities in franchising