Molly Maid Franchise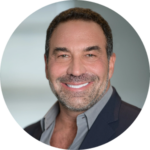 by Seth Lederman
Residential cleaning services are no longer viewed as a luxury by many Americans but as a necessity. You can capitalize on this and realize your dreams of owning your own business when you invest in a Molly Maid franchise.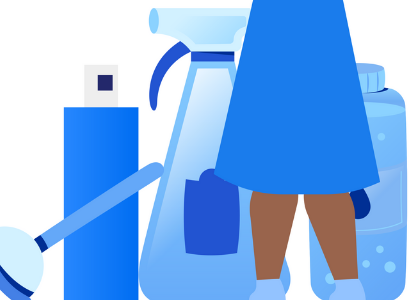 Ask most people if they would like to have a cleaning service handle the scrubbing, dusting, and vacuuming around their homes, and the odds are strong that you will get an enthusiastic "Yes!" People's interest in hiring someone to handle their housework is a big reason why the residential cleaning business is doing so well. IBISWorld reports that the U.S. market size for residential cleaning service franchises will hit $899.9 million in 2021.
The growth potential in this industry is on an upward trajectory, with an anticipated 10% increase in business by 2026. Currently, about 1.7 million people are employed by the industry. Still, unlike some businesses, turnover is very low—only about 2%—with an anticipated 6.6% job rate growth every year for the next five years. What all these numbers translate to is a great franchise opportunity.
What's more, the number of households interested in a residential cleaning service is expanding. Residential cleaning services are no longer viewed as a luxury by many Americans but as a necessity. You can capitalize on this and realize your dreams of owning your own business when you invest in a Molly Maid franchise.
Why Choose Molly Maid?
When you consider Molly Maid for your franchise investment, it is a mutually beneficial relationship. After all, Molly Maid is a franchisor with strong name recognition around the country and an excellent reputation. Becoming a part of their franchise team comes with the expectation that you are ready and willing to hold yourself to some pretty high standards.
But what you get in return is also impressive—a protected territory, a family-friendly work week, and a great source of recession-resistant and reliable income. A Molly Maid franchise also has a small footprint with low overhead, requiring minimal office space. Your initial investment will run between $110,00 and $155,200, depending on a variety of factors. This covers your initial startup costs and operating expenses for your first three months—from franchise fees to real estate, equipment to insurance, and more. And the liquid capital required is $60,000.
Best of all, your role is to manage the team of Home Service Professionals (HSPs) you hire while engaging with your clients and handling the back-end operations, like connecting with communities in your territory to build your customer base. The reality is, there are few moving parts to a Molly Maid franchise, making this opportunity a great one for first-time entrepreneurs.
What Molly Maid Provides

You won't have to worry about getting your franchise up and running, who to hire, or even if you have experience in the cleaning industry. While the more business experience you have, the better in terms of marketing, sales, management, administration, and customer service, there is no expectation that you be an expert in all areas. Your dedication to offering exceptional service, along with a passion for building relationships, will take you far in this franchise business.
Molly Maid offers an in-depth training program that will guide you every step of the way. You'll be advised on sales and marketing tactics, in addition to getting hands-on guidance in a training home so you will have a clear understanding of every facet of running a residential cleaning franchise. Beyond the initial program, ongoing training is available to keep you at the top of your game as your business grows.
You can kick off your new business with the assistance of a third-party, industry-leading hiring and onboarding platform to help you find the best employees, as well as having the advantage of Molly Maid's proprietary business management software that is focused on the administrative side of the business.
Finally, your franchise business will grow thanks to the marketing support available to all Molly Maid franchisees to help them spread the word about their new residential cleaning franchise.
The Benefits of Franchising
People come to the world of franchising from many different backgrounds, but they share the dream of being their own boss and controlling their own destiny. What is it about being a business owner that is so compelling to people?
To start, there is a certain level of prestige that accompanies business ownership. People look up to and respect entrepreneurs because of their success and their leadership skills.
But what sets franchising apart is their success rate. Frannexus' Seth Lederman recognizes that entrepreneurs aren't risk-takers. They are risk minimizers. "The risk that most businesses take when they start from scratch ultimately boils down to one thing: untested concepts and practices," Seth explains. "This is where franchises really shine."
One of the big reasons that franchises provide entrepreneurs such success is due to their proven systems. They have already tested what works best in terms of operations or marketing, and they've perfected them so you don't have to. Everything you need, from a sales system to employee training systems to customer loyalty and retention systems is ready and waiting for you to take advantage of.
For instance, a franchise system offers built-in brand recognition and buying power, as NerdWallet notes. That's less effort on your part to build a customer base, as well as less cash out of your pocket to purchase products and supplies. You benefit from the ability of the network of franchises to spread the word and buy in bulk and negotiate lower costs for all franchisees. Thanks to all this, franchises typically reap greater profits, as well. Saving money on the front end and earning more on the back end—that's a hard deal to pass up.
Finally, franchises have a proven track record of success. The numbers tell the story: There are about 733,000 franchise establishments, which equals almost 2.5% of total businesses in the country. That tiny percentage of all U.S. businesses produces $674 billion every year. And as mentioned previously, the profits from franchise businesses typically exceed those from independently established businesses too.
A franchise is a proven moneymaker for its operator. And best of all, you have the option to be as hands-on as you want. You can manage the business yourself, or pass off the day-to-day responsibilities to a manager you hire once the business is established. The choice is yours.
Selecting a Franchise
You've considered all the options and you're ready to take the plunge and buy your own Molly Maid franchise. The franchise consultants at Frannexus are here to guide you all along the way. When you work with our top franchise consultants, you get access that other potential franchisees don't. Frannexus has relationships with Molly Maid executives, which means you have a greater likelihood that your franchise application is accepted.
To start, Frannexus can assist you so you avoid the common mistakes people make when trying to find their perfect franchise business on their own. For instance, not every franchise opportunity is right for everybody. We help you take a hard look at your goals, your strengths and weaknesses, and your existing skillset to narrow the field of possibilities. This way you are setting yourself up for success from the outset.
Next, Frannexus can provide insight into what will be the most successful franchise options on your list for you. While a franchise is almost always less risky than going into business on your own, you still need to find the best fit for your goals and your expertise. Our experts can provide an outsider's perspective and insight, so you find a franchise that suits your personality, your goals, and your work style.
Finally, Frannexus helps you review any contracts or agreements, so no critical details or problematic points are missed. Sure, you could go online, do some reading and come up with some franchise ideas on your own, but we have years of experience assessing what it takes to run a successful franchise. Our due diligence works in your favor to ensure that not only do you find a successful franchise but that you find a business that you will be successful at as well—with no surprises or hidden problems.
A residential cleaning franchise might just be the way you finally achieve your dream of owning your own business. If you're interested in learning more about owning a Molly Maid franchise, contact the franchise consultants at Frannexus.
DISCOVER A BETTER WAY TO EARN WHILE LIVING
Profits are Better Than Wages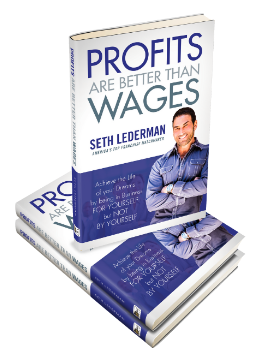 Tired of putting in hours of hard work while someone else benefits? You can earn money in a way that fits your lifestyle rather than the other way around.
In "Profits are Better Than Wages", experienced franchise advisor, Seth Lederman answers the "how" and "why" of going into business for yourself.
Get the News that Franchise Investors Want
Sign-up for FranBlog
Sign-up for occasional updates on the latest opportunities in franchising