Guide to Investing in a Food Franchise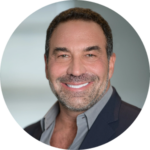 by Seth Lederman
One industry hit hard by the pandemic is the food and hospitality sector. Some restaurants were forced to close their doors, while those who pivoted to alter their offerings and processes could stay afloat. Some even thrived in a new age of entertainment and dining.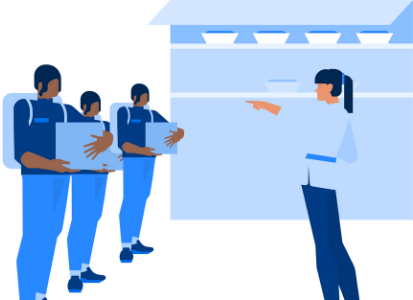 Overview
As we head into a post-pandemic economy, tensions about social distancing are starting to ease. Whether it will be a thing of the past or develop some hybrid of how it used to be combined with social space awareness remains to be seen. One industry hit hard by the pandemic is the food and hospitality sector. Some restaurants were forced to close their doors, while those who pivoted to alter their offerings and processes could stay afloat. Some even thrived in a new age of entertainment and dining.
Statistics about Restaurant Franchise Outlooks
According to leading forecasters, 2022 will be marked with numerous economic challenges, including the restaurant industry. Issues such as supply chain difficulties, frequent COVID infections still taking people from work, and the overall labor shortage and "Great Resignation" are all taking their toll on society as a whole and are being felt in the hospitality industry.
There are also concerns that the shortage of available goods will drive inflation, leading to a downturn in the economy, and will likely plague the U.S. at least through 2023. In turn, inflation will make grain and beef products cost approximately 60% more than last year. The consumer will eventually absorb those increased costs, which will likely cut back and choose to prepare meals at home.
For restaurants to remain profitable, they must find new menu offerings with fewer choices and higher prices. Currently, consumer prices are already up an estimated 4%, which is an increase that we have not witnessed in nearly a decade.
The good news is that although costs are climbing, consumers are so happy to return to engagement with the outside world that they are willing to shoulder the increased costs. Despite the new COVID variant issues and other economic uncertainties that plague the U.S. and the world, consumer spending is beginning to rebound.
The biggest hurdle at the moment is the labor shortage. Some workers laid off during the pandemic enjoy the Pandemic Unemployment Assistance that allows them to stay comfortably at home without returning to work. Many restaurants have offered incentive programs like higher pay and more considerable perks to get workers to return. However, those costs will eventually come down the pipeline and fall on the consumer. Labor costs currently are at a 20-year high. Combining that with the inflation rate equals higher menu costs, and how consumers respond is uncertain.
What Will the Future Bring?
The good news is that labor is still manageable through all the gloom and doom of the COVID variants and supply chain issues. Restaurant owners can bridge issues by being creative and finding innovative solutions to overcome them. Consumers will likely also be used to longer wait times for food and service.
Automation is also helping to overcome some of the challenges seen in delivery, service, and preparation. According to Reuters, up to 64% of consumers now prefer delivery over dine-in and carry-out and have a variety of available solutions, like Uber Eats and GrubHub. Those restaurant owners who maximize their ability to find answers outside the norm are not only expected to withstand the many shortages; they will likely thrive.
Healthy food choices are also witnessing a surge. People have become more aware of health or are beginning to feel their mortality. Restaurants that offer food choices based on nutrition are expected to soar, as are those that borrow from international cuisine and options out of them the ordinary. Despite the closure of more than 10% of the restaurant industry during the pandemic, forecasts are that those who were able to weather the storm will make an estimated $1.4 billion just in 2022, as we begin to feel the hope of recovery around the nation.
"The secret of getting ahead is getting started." – Mark Twain
Advantages of Investing in a Food Franchise
According to Fortune, 66% of Americans are comfortable dining out at a sit-down restaurant. In addition, delivery and ordering online has grown 300%. Currently, 56% of Americans report eating out or ordering meals at least two to three times a week, with 10% saying that they eat out as many as four to six times and six percent stating they eat out at least once a day.
Brand Recognition
Recent statistics show that in the wake of COVID, over half – 57% – of Americans report staying "brand loyal." Brand consistency has a 3.5x greater likelihood of being visible to consumers. When you buy a franchise, you already have an existing brand and brand loyalty from a considerable customer base, meaning that you are more likely to survive than a new startup that has to grow its brand and loyalty from the ground up.
Opportunities of All Sizes
There are opportunities available at many different investment ranges for restaurant franchises. Whether it is a food cart, food truck, retail kiosk, or fine dining, it is possible to invest regardless of how limited your resources might be. Before COVID, micro-restaurants were gaining popularity as a viable alternative to Americans.
Micro-restaurants are now the new trend in the post-COVID era. Since 58% of Americans choose curbside pickup, many say it makes them more loyal. 54% say that they would spend more, so there is no reason to invest in an ample dining space or employ a large workforce, especially in the face of the labor shortages that the industry is experiencing. Those restaurants that switch to new "smaller" space options will save operating costs and give consumers what they want. Starbucks and Denny's were heading in that direction before COVID, and many more brands are hopping on board.
Support and Training
When it comes to having a well-laid-out game plan for success, franchises not only give you the advantage of brand recognition and loyalty, they also provide support and training to get you up to speed from day one. That means as a franchise owner, there is no trial and error or adjustment to get things right.
Financing
Traditional lenders are more likely to approve financing for a franchise business than a new business startup because a franchise comes with a much lower risk of failure. In 2021, outlooks for new restaurant startups were grimmer than ever before. According to statistics, the failure rate for U.S. restaurants within the first year was about 30%.
In 2020, when COVID became a reality, restaurants shut down, and by the middle of the year, more than 60% of temporarily closed restaurants never reopened. According to statistics, in 2021, less than 2% of the top 100 franchises failed, even in the face of pandemic hardships. A franchise is not only a safer financial option during good times; they are even more so during times of turmoil.
Challenges of Investing in a Food Franchise
Cost
For some franchises, a substantial investment might be required to buy in. Things like real estate, loyalty, fees, and other factors determine how much capital is needed. Most franchises will require both a contribution and a commitment to secure a territory and location. Finding a franchise with an investment requirement within your budgetary means is critical to staying afloat. If you spread yourself too thin or over-invest, you have a lower likelihood of turning a profit soon or keeping your doors open during the initial phase of opening.
Keeping Up With Consumer Trends
At any time, knowing about consumer trends in restaurant choices is critical to survival. Considering consumer preferences is even more essential; those preferences are changing quickly and drastically. According to Forbes, the pandemic has led to a surge in needing delivery and digital conveniences. People use technology and apps more than ever and choose comfort over food choices. Delivery has soared from just 7% in 2019 to 20% in 2020, and digital ordering is up as much as 10%. Those percentages continue to climb as variants continue to circulate.
Additionally, because people are ordering out more frequently, they are looking for more variety in their choices. Apps like TikTok are also driving people to look for alternatives every day. Innovative new franchise ideas are catching on quickly, leading to faster consumer brand recognition.
As mentioned before, people are choosing carry-out and delivery options more than before. Micro-restaurants are preferred because they not only cut down on equipment and real estate costs; they are an excellent solution for labor shortages and the need for higher wage offerings and perks to attract and retain talent.
Catering is also a new trend, with people switching from in-office to home-office flexibility. The new options for remote working are forcing many companies to consider catering. For many restaurants, catering has taken a hit. Those that scale down are likely to cut costs, but they also have to find a way to make up for lost revenue. Delivery robots are a must in a post-pandemic world. Robots are already becoming popular in places like Denver, Los Angeles, and Wisconsin, with many more locations around the nation following suit, especially in college towns.

Labor Requirements
One of the most considerable economic consequences of the pandemic is the labor shortage. The Labor Department's new Job Openings and Labor Turnover report show a record-breaking number of workers who quit just in September 2021, and the trend shows no sign of stopping. Not only are people getting more unemployment benefits in the post-pandemic recovery, many who were forced to find alternatives due to layoffs also found they could scale back to meet their household's needs.
The restaurant industry has had to pivot to overcome the labor shortage and adjust to a new labor force in the future. That leads to shorter wait times for consumers and higher wage requirements to attract and retain talent. Those costs will eventually have to be made up with increased costs for the consumer. Whether that will affect dining and carry-out consumer behaviors remains to be seen. The labor shortage is estimated to affect a restaurant's bottom line. 71% of restaurant operators/owners forecast that they will be out as much as $5000 monthly due to labor shortages.
Quality of Life
It is irrefutable that the pandemic changed the psyche of the average American when it comes to work/life balance. According to statistics released by PwC, 65% of employees were looking for a new position in 2021, and 25% of people quit their job. In addition, 4.5 million people quit their job as of November 2021.
Things like being forced to work remotely and other adaptations have changed workers' perspectives about life's importance. They opt to spend more time with family and see a career not as the primary part of their life but as a necessary tool to be better balanced.
Competition
As we head into an economic recovery, competition for restaurants is predicted to be fierce. More people are looking for healthier choices, variety, and digital options such as delivery and ordering ease. 28% of restaurants anticipate that they will be opening a new location or restaurant concept in 2022, with the recent trend being diners with a skeleton or ghost kitchen. In the face of the post-pandemic recovery, the hospitality industry is likely to increase revenue. People are more willing to risk new concepts and ideas going into 2022 and beyond as forecasts indicate that the restaurant industry will not only return; it will soar.
Industry Trends to Watch
Investments in Labor-Saving Technology
As people quickly turn to delivery and digital options, restaurants pivot to meet the technological demands. Half of U.S. restaurants are on a mission to seek labor-saving and automated alternatives in the next two or more years. According to a Global State of the Hospital Industry data release from Lightspeed, 41% of restaurant operators report working with way less staff than required, and 87% believe that the only solution is technology. Things like robotics and artificial intelligence will inundate every restaurant process from the drive-thru to dishwashing to substitute for an ever-shrinking available labor force.
Supply Chain and Labor Shortage Will Force Revamping of Menu Options
By the third quarter of 2021, restaurant offerings around the nation had shrunk by more than 10% due to the pandemic. And they are predicted to shrink even further. Simplified menus are the only way for a restaurant to stay stocked and have the employees deliver on-demand. Also, since inflation is expected to drive prices, there is increased attention to lower-cost foods and substitutions when possible, depending on availability and cost.
Restaurants will have to be vigilant about food and labor shortages and be willing to alter their menu consistently to keep consumers satisfied while also cutting costs to remain profitable. According to the National Restaurants Association 2022 annual survey of major trends, menu streamlining will be one of the most important trends to keep up within upcoming years, with eight out of ten restaurants already reporting the need to reduce menus and seven out of ten are trimming theirs.
Plant-Based Options are a Must!
From McDonald's to other major franchises, plant-based offerings are rising. Estimates are that the demand for plant-based alternatives will continue to climb. Not only are consumers flocking to turn from animal to plant sources; they also provide a cheaper alternative to restaurant menus due to the hike in meat prices around the nation due to supply chain limitations.
Wage Hikes Will Continue
According to the U.S. Bureau of Labor Statistics, attracting and retaining talent in 2022 is more troublesome than it has been for decades. People are continually absent from work due to illness related to COVID-19 and its variants, and they are also looking for a better work/life balance. That means that restaurants have to find more incentives, offer higher wages, and make themselves more attractive than their competitors to cover their labor needs. Seven hundred fifty thousand workers are employed in the foodservice industry now. Wage offerings are topping as much as $16 per hour in some markets, and they are expected to climb significantly to meet demand.
Delivery Menu Prices are Likely to Rise
The restaurant delivery industry has exploded since the onset of the pandemic. Restaurants had to quickly switch gears during the shutdowns to adapt to changing conditions and offer various carry-out options and delivery options. Over the next year to two years, restaurants will reevaluate which delivery options are most profitable and attractive to consumers.
For some, that might lead to restaurants pushing incentives for carry-out over delivery from third-party vendors to combat rising costs. Currently, many chains have increased the costs of their delivery menu prices to offset fuel and other charges for in-house delivery to compete with third-party vendors. The delivery model for many restaurants is expected to see a massive overhaul to find a solution to the high demand for delivery and the cost of offering it in-house versus carry-out. The cost savings are expected to be passed on to the consumers, who are willing to pick up instead of having food delivered as an incentive.
Curbside Delivery Will Likely Be Phased Out
Curbside delivery was just one option that allowed restaurants to weather the shutdowns of COVID. It was a viable and less expensive option for restaurants that did not offer delivery and did not want to develop a delivery system due to the costs involved. With tensions easing regarding social distancing, pickup in-store is starting to replace curbside pickup. Things like pickup lockers and shelves will cut down on employee running and lead to a more productive way to offer carry-out for consumers.
Investment
In any industry, you often have to spend money to make it. Nowhere is that more true than in the foodservice industry. Investing in a food franchise can be highly profitable, but it does require a certain amount to get started. Those who want to buy in have to consider the initial franchise fees and recurring fees, which can total 12% of their gross sales.
Initial Fees
The "franchise fee" is the cost you must pay upfront. You have to pay liquid assets directly when you sign a franchise agreement. It is typically a flat rate, but it can be substantial for some franchises.
Ongoing Fees
There are two types of ongoing fees in the franchise industry: advertising and marketing. According to the franchise agreement terms, royalty fees are the money that the owner sends to the franchisor monthly. Royalty fees will vary depending on the franchise and are usually a percentage of your gross sales.
Marketing and advertising fees are paid regularly and are usually estimated according to a percentage of overall sales. The advertising fee is a required cost that goes directly to an advertising fund used to promote the franchise system as a whole. The fund is used to create marketing and advertising materials and, in some instances, digital marketing costs.
Tips for Choosing the Right Food Franchise
Evaluate the Franchise Relevancy – Trends come and go in the food industry, just like any other industry. Choose a franchise that remains relevant to their customer base, which means that they can pivot according to the demands and changes that they see in their customer base. An excellent franchise will continually track what is trending and make alterations to meet their customers' needs, expectations, and ever-changing tastes regarding things like healthy food offerings, seasonal dishes, and innovative items and foods.
ALWAYS Do Your Due Diligence
"Due diligence" is a legal term that means you investigate any investment before signing any contract or agreement. It is critical to know what you agree to, what your obligations and commitments are, and that you understand the franchise's role. Pay close attention to the opportunities provided instead of those you hope for. Please don't jump into something out of excitement; instead, ease into it with the necessary information to make an informed choice.
Define Your Expectations
You can't get to your destination if you don't know exactly where you want to go. Take the time to sit down and consider what your goals are. Also, decipher what the franchisor is offering in the long run. Also, if you are enlisting the help of investors or stakeholders such as family, friends, or business associates, factor them in to ensure that everyone gets what they desire and deserve.
Beyond the Menu
It isn't enough to "love the food." You have to consider company culture, business processes, and overall brand to ensure that you are attaching yourself to a company you believe in and ultimately want to be involved in.
Understand What Your Local Market Needs
Just because a franchise is hot in one market does not necessarily mean it will be in your local one. For instance, if you want to open up a trendy, contemporary franchise that does well in a big city, it might not go over so well in a rural one. Make sure to know your audience and what makes them tick.
Will the community be adventurous about trying something new?

Does the community tend to go for comfort food, or are they a more health-conscious clientele?

What regional flavors does the community tend to gravitate to?

What restaurants already do well or are in high demand in the community?

What restaurants are already saturating the market in your location?

Do you have a labor pool that can support your restaurant locally?
DISCOVER A BETTER WAY TO EARN WHILE LIVING
Profits are Better Than Wages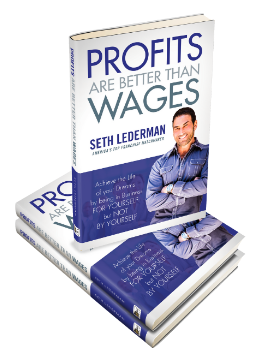 Tired of putting in hours of hard work while someone else benefits? You can earn money in a way that fits your lifestyle rather than the other way around.
In "Profits are Better Than Wages", experienced franchise advisor, Seth Lederman answers the "how" and "why" of going into business for yourself.
Get the News that Franchise Investors Want
Sign-up for FranBlog
Sign-up for occasional updates on the latest opportunities in franchising